Here Comes Santa Claus!
Discover your "ONE MIX . . . Endless Possibilities!" with our premium gluten-free baking mixes. Leave Yummee Yummee cookies for Santa and maybe Santa will put you his permanent nice list.
Folk Art Sugar Cookies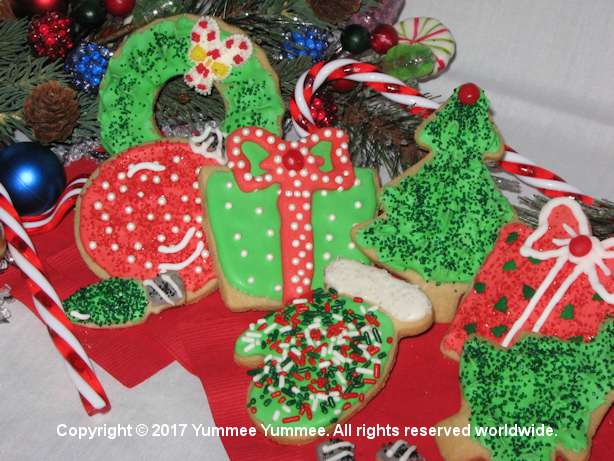 Cut Out Sugar Cookies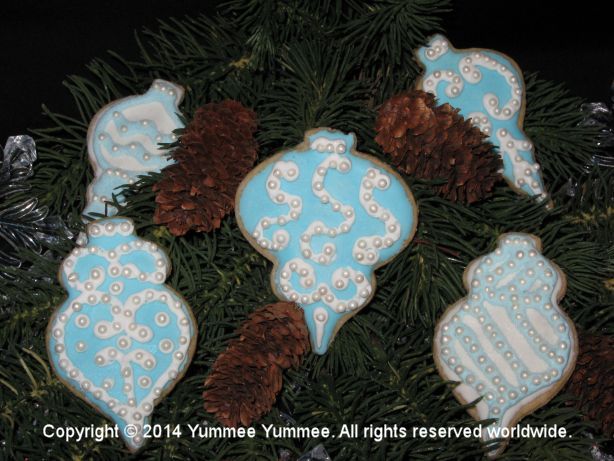 Cookies for Ornaments
These cookies are suitable to decorate your fresh cut Christmas tree.

Decorate Easy Cut Out Sugar Cookies with royal icing, sprinkles, non pareils, and colored sugars for a country style Christmas. Texture Christmas tree and wreath cookies with a small spatula to achieve a dimensional effect. Fancy ornaments are easy to decorate with royal icing, granulated sugar for sparkle, and rows of non pareils.
Baby, It's Cold Outside!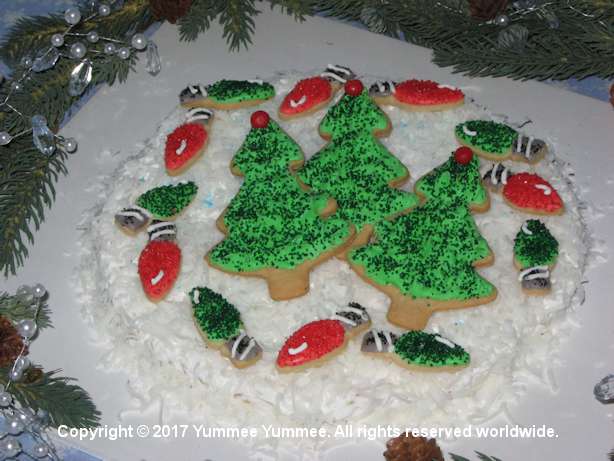 Trees & Lights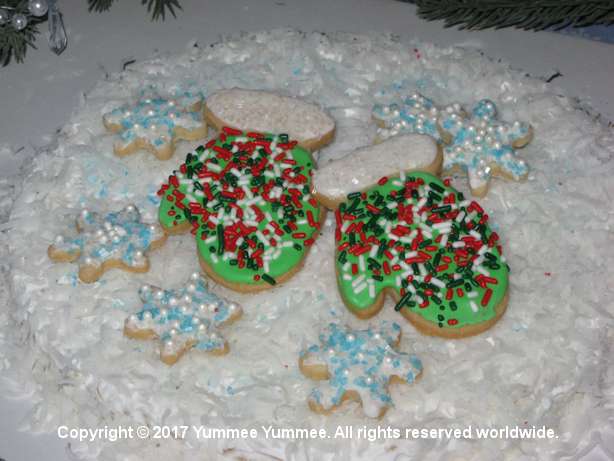 Mittens & Snow Flakes
Don't get cold this Christmas! Stay warm and toasty inside and make outdoor inspired cookies. Fir trees and vintage light bulbs are easy to make, bake, decorate, and eat. Use royal icing tinted green and red and top with colored sugars. Skip shoveling the driveway, and eat Easy Cut Out Sugar Cookies. Tweed mittens are simple to decorate with royal icing. Use decorator sugars to make the fur cuff and Christmas colored sprinkles to make the warm woolen mittens. The only snow you'll have is the kind you can eat, topped with sugars and non pareils.
Merry Pizza-mas!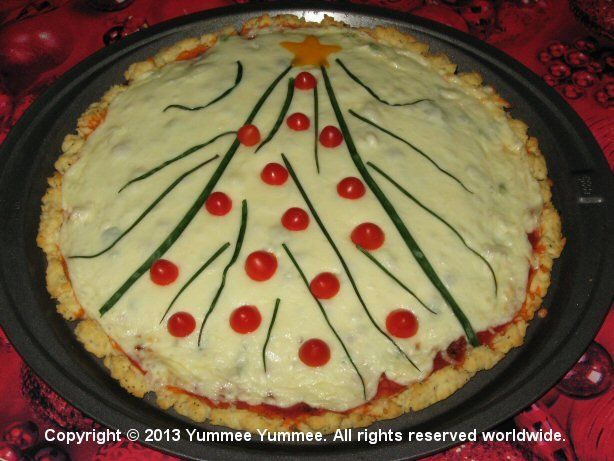 Christmas Tree Pizza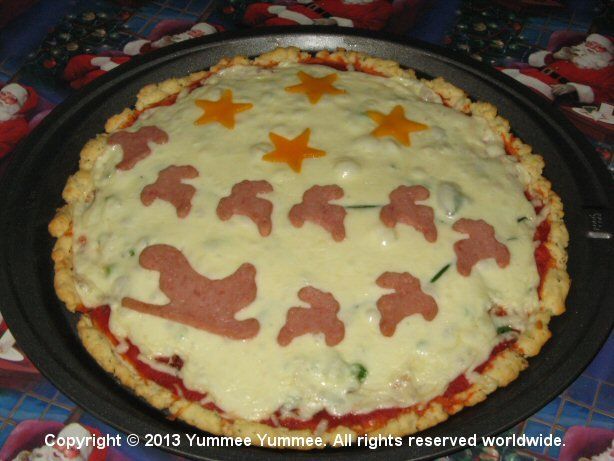 Santa's Sleigh on a Pizza
Make a Christmas tree with long pieces of fresh chives and ornaments from cherry tomatoes cut in half. Cut a star from a slice of Cheddar cheese using a 1 inch cookie cutter, and add the star to the top of the tree once the pizza is baked.

Santa Claus is coming to town! Using luncheon meat, cut a sleigh and reindeer with 1 1/2 to 2 inch cookie cutters. Cut stars from slices of Cheddar cheese using a 1 inch cookie cutter. Use fresh chives as reins. Add Cheddar cheese stars once the pizza is baked. To serve, place the pizza on top of a piece of wrapping paper. Santa will be impressed with your creativity.
Do you believe in Santa?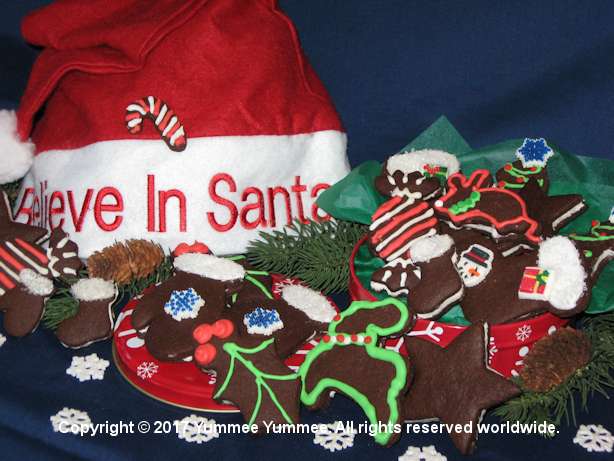 True Believers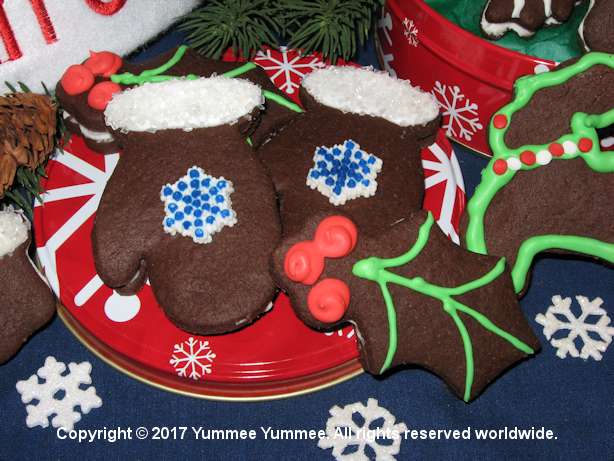 Chocolate Mittens?
Santa deserves only the best Christmas cookies, Chocolate Cut Out Cookies with a creamy Sandwich Cookie Filling. You can leave these cookies for Santa with a glass of milk. Remember, make Reindeer Mix for his reindeer. They do get hungry on the long journey. These are diet cookies; you can say you ate one, but it's really two. Shush! Don't tell Santa you cheated; you can worry about losing weight in January. Chocolate Cut Out Cookies are easy to decorate with royal icing details, decorator sugars, sprinkles, and cupcake meringues. Ho! Ho! Ho!
Dreaming of a Chocolate Christmas?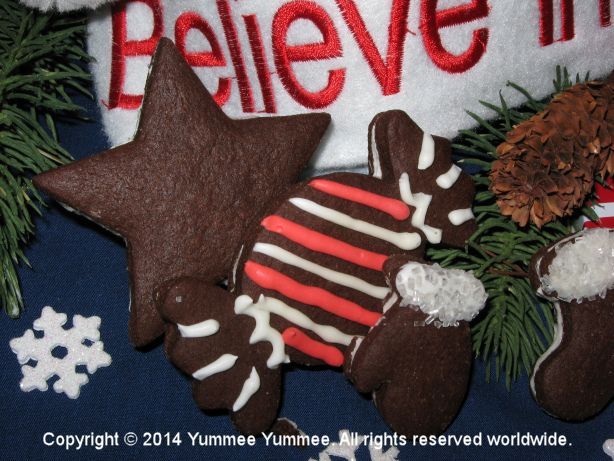 Chocolate Stars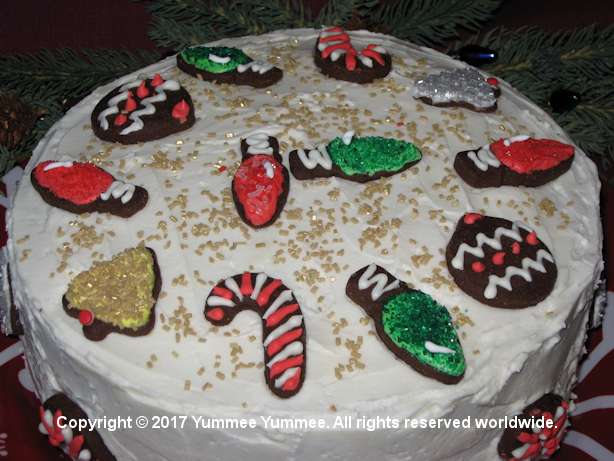 Lights, Ornaments, and Candy Canes

Sandwich cookies are Simply Scrumptious. Decorate Chocolate Cut Out Cookies with royal icing before making sandwich cookies. Fudgee Chocolate Velvet Cake is a favorite for Halloween, but it will be a Christmas classic at your house. Frost this cake with the Sandwich Cookie Filling and top with decorated Chocolate Cut Out Cookies and sprinkles. Place cookies on the top and sides of the cake. If you can't decide which dessert you want, cookies or cake, this is the cake for your Christmas party. It's a Sandwich Cookie Cake!
Every image on this page was made with a Yummee Yummee gluten-free recipe and baking mix. From cookies to cupcakes and cakes, it's easy with Cookiees mix. Shop for premium gluten-free baking mixes and stock your pantry for the Christmas holidays. Don't accept coal in your stocking or mediocre gluten-free food. A Sample Pack of Yummee Yummee premium gluten-free bakings mixes is a perfect gift for your family.
Sign Me Up!
Tell me about
new products, recipes, special offers, and fun for kids
.