Gluten-Free Recipe for Chocolate Chip Cookie Week
Tucson, Ariz. - March 5, 2011 - America's favorite - homemade chocolate chip cookies - gluten-free! It's definitely Yummee Yummee in your tummy! Chocolate chips surrounded in a buttery brown sugar dough gives Yummee Yummee's gluten-free Chocolate Chip Cookiees their award-winning flavor. The fresh baked aroma - intoxicating. The taste - sensational. It's almost impossible to wait patiently while these cookies bake. Warm, fresh, gooey chocolate chip cookiees are a wonderful anytime treat. They are just as good days later, if they last that long. Be warned, cookiee sneaks are everywhere!
Yummee Yummee baking mixes take gluten-free to a new level of quality and taste. With perfect formulation, our mixes are unsurpassed in the gluten-free world. Our cookiees compete with even the best gourmet wheat cookies. Why do you think they come with an extra 'e'? One 'e' is not enough to describe our exceptional cookiees! You want the best gluten-free cookiee. With Yummee Yummee, you can raise the bar in taste, versatility and quality - one cookiee at a time. Our cookiees are dunkable, delectable and delicious. Here's America's favorite Chocolate Chip Cookiee recipe from Yummee Yummee:
Chocolate Chip Cookiees - Gluten-Free
1 cup butter or margarine, softened
1 cup packed brown sugar
2 eggs
2 teaspoons vanilla extract
1 package Yummee Yummee Cookiees mix
1 (12 ounce) package semi-sweet chocolate chips
Cream butter and brown sugar in a large bowl until light and fluffy. Add eggs, and mix well. Add vanilla; mix well. Place Yummee Yummee Cookiees mix in a medium bowl. Mix well. Add Yummee Yummee Cookiees mix to butter mixture. Mix well, scraping sides of bowl often. Add chocolate chips. Mix on low speed until blended. Spoon tablespoonfuls of batter onto an ungreased baking sheet; place cookiees about 2 inches apart. Bake at 300° for 17 to 18 minutes. Remove baked cookiees from baking sheet and cool on a wire rack. Makes about 4 dozen
Cook's Note: Electric mixer required.
Watch the how to video at TheDreameeDog channel. Link follows.
If your schedule doesn't allow time for baking fresh homemade Chocolate Chip Cookiees, try our Microwave Chocolate Chip Cookie Bars using our Dreamees mix instead. Same great taste. Same simple preparation. About 15 minutes from start to finish. They are worth the wait! Our microwave recipes are free with select product purchase. Visit our web site for details. Have a Yummee Yummee "gluten-free" Day and enjoy Chocolate Chip Cookiee Week - starting on March 7, 2011.
Yummee Yummee gluten-free baking mixes start at $3.99 per single mix. Save 15% when you buy a sample pack or case of mixes during March 2011. For $9.99, purchase our Customer's Choice 2 Pack - 1 Dreamees mix and a second mix of your choice. It's the Yummee Yummee way to enjoy the next generation of versatile gluten-free products.
Web site: http://www.yummeeyummee.com
Online store: http://www.yummeeyummee.com/store/index.html
Yummee Yummee Videos: http://www.yummeeyummee.com/ddvideos.html
TheDreameeDog Channel: http://www.youtube.com/user/thedreameedog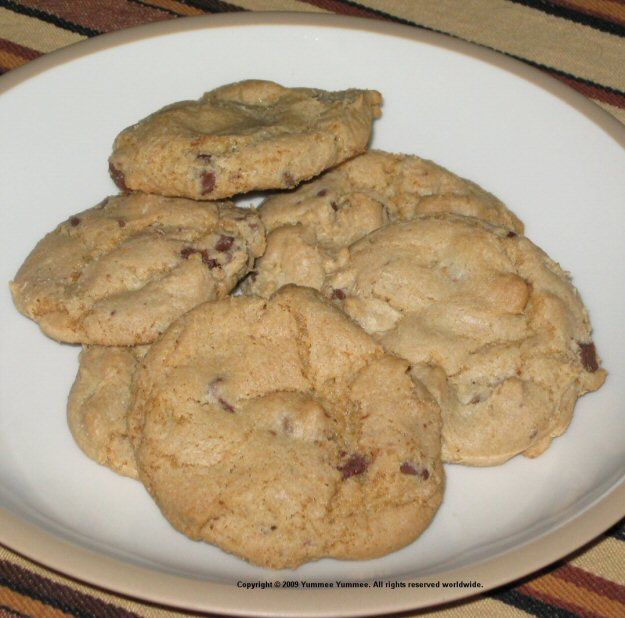 ABOUT: Yummee Yummee produces 4 unique and highly flexible gluten-free baking mixes. They are: Dreamees, Muffins & Coffee Cakes, Breads and Cookiees. Our baking mixes offer remarkable taste, gluten-like texture and incredible value for gluten-free bakers. Unlike most single purpose baking mixes, Yummee Yummee's mixes give the baker complete control of what to bake and enjoy. For example, Breads mix makes scrumptious sandwich bread, dinner rolls, artisan breads or cinnamon rolls, while our Cookiees mix makes easy cut sugar, double chocolate delights or chocolate chip cookies. The baker varies the fresh ingredients for each recipe with the mix. It's about simplicity. Prepare our Muffins & Coffee Cakes mix the day before and bake the next morning for warm oven-fresh overnight coffeecake. Enjoy your fresh gluten-free baked goods today, tomorrow or several days later. Yummee Yummee offers proven recipes for each baking mix. Mixes are available exclusively at yummeeyummee.com.
# # #
For more information concerning this press release click here for contact information.:


Listen to the Dreamee Dog ...