Welcome to Yummee Yummee Gluten Free!
Happy Halloween
Discover your "ONE MIX . . . Endless Possibilities!" Use Yummee Yummee's 4 premium gluten-free baking mixes. Make, bake, eat, and enjoy Simply Scrumptious sweet and savory gourmet gluten-free delicacies. NEW recipes now available.
I told the Witch Doctor I was in love with Cookiees
It was a one-eyed, one-horned, flyin' purple Pizza eater
Do the Monster Muffin Mash with a Sample Pack. It's a graveyard smash.
The Free & Fun Page is creepy and kooky, mysterious and spooky.
Open up your mind, let your fantasies unwind with Yummee Yummee's premium gluten-free recipes and baking mixes. Halloween is the time to eat, drink, and be scary.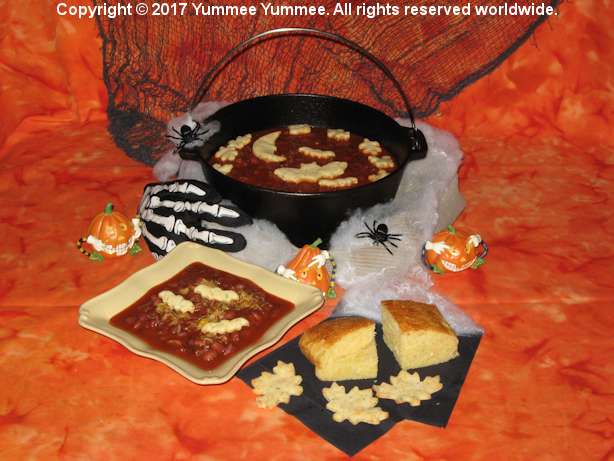 If you're seeing delicious recipes running through your head, you need some Yummeeness in your life. Boo! Browse our website. Try a mouthwatering recipe or two from the Free & Fun page. Save 20% when you order a Sample Pack of mixes today to enjoy spooky treats with your new found gluten-free tricks, and discover the Endless Possibilities for yourself. What super villain did you vanquish?
Witch's Brew, Cheddar Cheese Crackers & Cornbread
Witch's Brew, Cheddar Cheese Crackers, & Cornbread - It's the shadow on the moon at night, filling your dreams to the brim with fright. Trick or Treat! Give me something Yummee Yummee to eat! Enjoy a favorite recipe from the Free & Fun page. Witch's Brew, or Chili, is a family tradition for Halloween. A Simply Scrumptious and frightfully fun surprise. Make Cheddar Cheese Crackers from Dreamees mix. Cut them into spooky shapes. Bat Crackers, anyone? Bake a batch of Cornbread for a ghoulishly ghostly dinner. Boo! Don't forget dessert with Spider Web Pie. Be sure to watch "A Ghostly Gluten-Free Tale" on YouTube.
Dreamee Dog's 1970s Horror Movies
Dreamee Dog is ready for some fur tingling excitement with 1970s horror movies.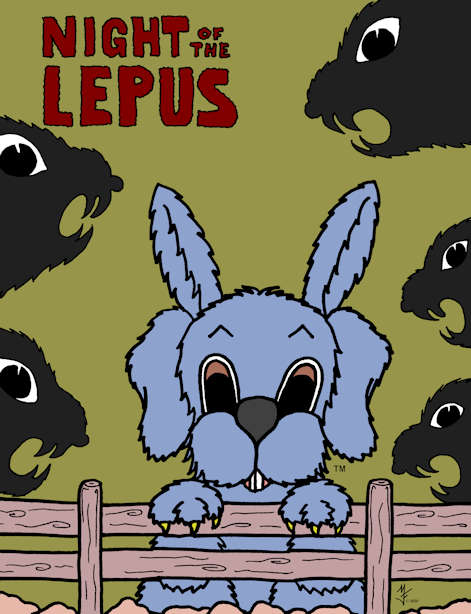 She enjoyed the House of Dark Shadows, but she wanted to chase the rabbit in Night of the Lepus. She got thoroughly terrified from her ears to the tip of her tail with Tales from the Crypt and The Wicker Man. Dreamee Dog can't get the music out of her head from Jaws, and she wonders if there are canine creatures like those in Alien. She barked and growled every time the alien appeared on screen. It was scary. Which movie scared you silly?
From our kitchen to yours, you can share the day's events, be thankful, eat good home cooked food, and most important, share laughter in the kitchen and around the dinner table.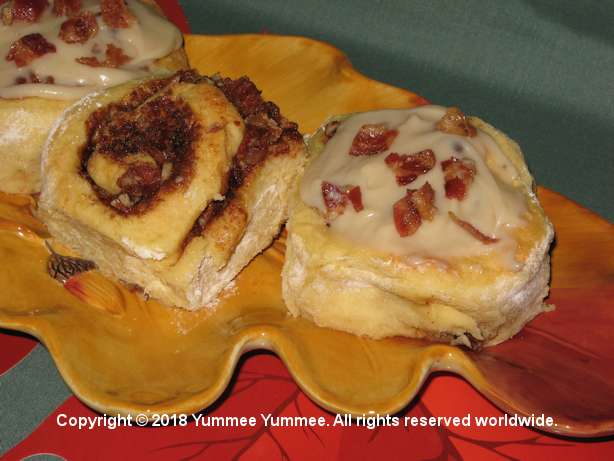 Everything you dream about and more from 4 incredibly versatile and exceptionally decadent gluten-free baking mixes. Don't deny - enjoy! Experience the world of Yummee Yummee as you enjoy nearly 300 diverse, sweet and savory, gluten-free recipes.
Not available in stores - online only! SHOP & SAVE 20% on a Sample Pack. Indulge in your dreams with our 5 star premium gluten-free baking mixes. Be grateful and celebrate family for Thanksgiving. This recipe and more, AVAILABLE NOW! Order a case of Breads mix today to enjoy the Holidays!