Dreamee Dog's Gluten-Free Halloween Party!
'Tis the night of ghostly gluten-free Halloween.


Every spooky creature can be seen.
It's the setting of the sun.
It's time for some fun.
This ghostly spooky house on a hill,
Is decorated for a haunted thrill.
My costume is first rate.
And my gluten-free food tastes great.
Eating crackers, cookies, muffins, breads, and more,
Oh Dreamee Dog, thank you for inviting me to your door.
It's a party, and you know the rest.
In come Dreamee Dog's guests.

Princess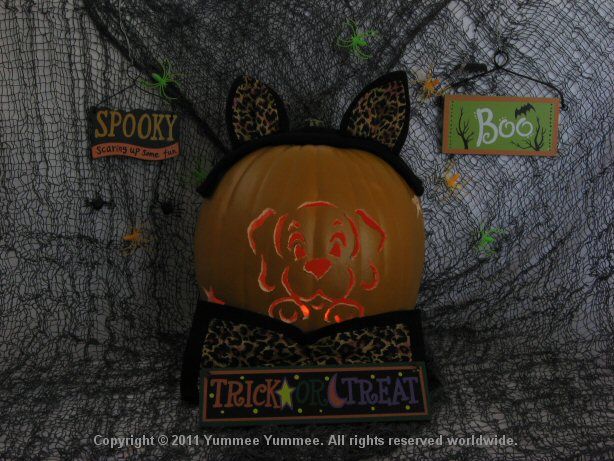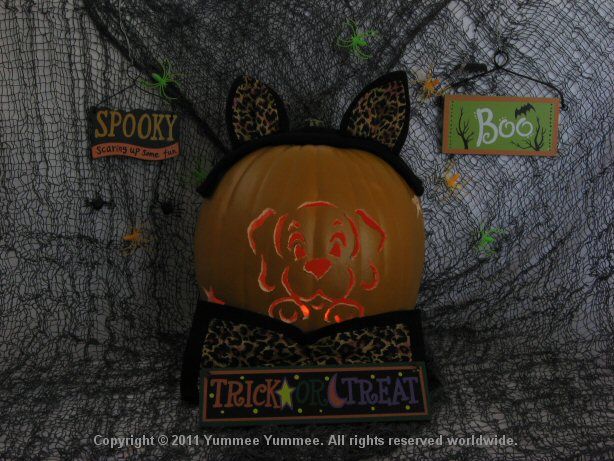 Princess dresses like a cat and loves Sugardoodles.
Princess lives with four cats. Some days she thinks she is a cat. Princess dressed like a black cat for the Halloween Party. She wants to fool all of her 'dog friends'. Her 'cat friends' love the idea. Princess brings sugary, sparkly, Sugardoodles to the party. Since she's a princess, she loves sparkles. These soft, chewy cookies sprinkled with sugar are her favorite, especially at Christmas time - Sugardoodles are sparkly good.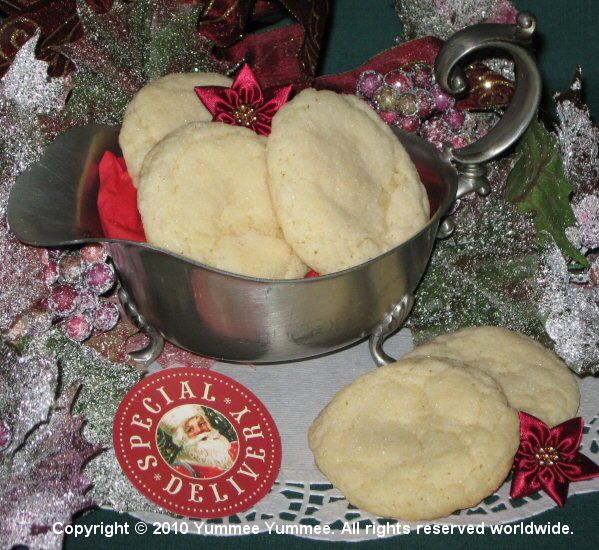 Princess loves Sugardoodles and entertaining holiday guests.
Rojo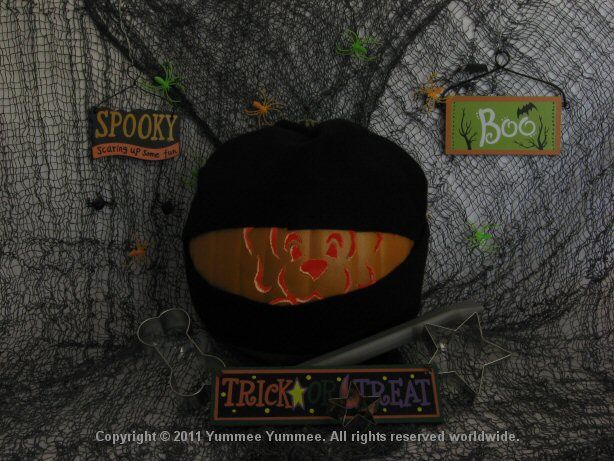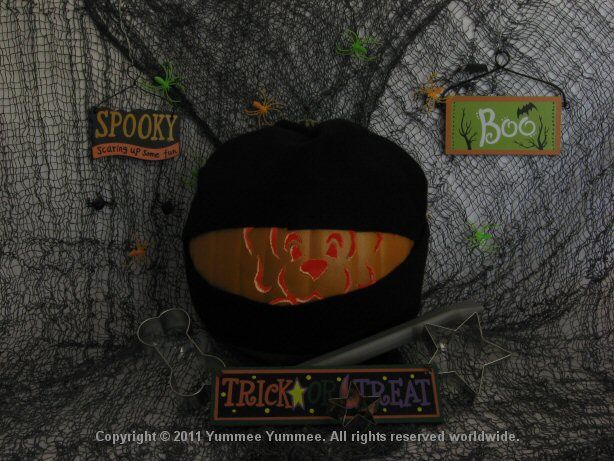 Rojo is a ninja; he's sly, sneaky, and quiet. Hey, who took the bread?
Rojo dresses as a Ninja with his cookie cutter throwing stars. He is a master of stealth and deception in the kitchen. His favorite food is Scrumptious Sandwich Bread. Guard the bread when it is fresh from the oven and cooling on the counter top. He has been known to sneak four slices at a time! Rojo used his Ninja skills to make soft, fresh, homemade bread for the Halloween party; it makes great sandwiches for any party. You should watch him slice Scrumptious Sandwich Bread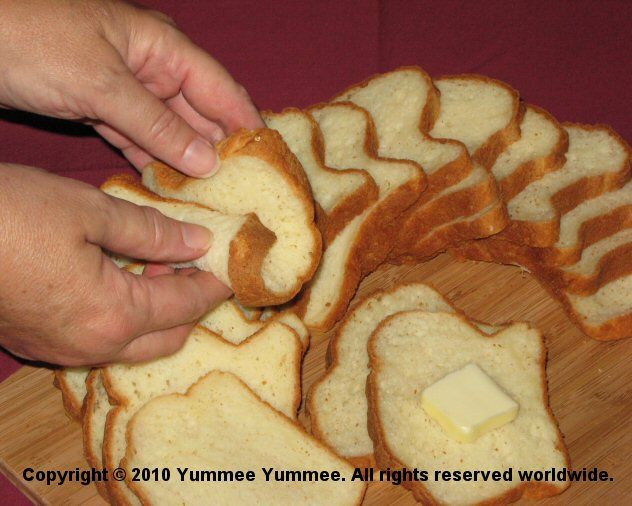 Ninja Rojo cannot resist Scrumptious Sandwich Bread. with his sword.
Lady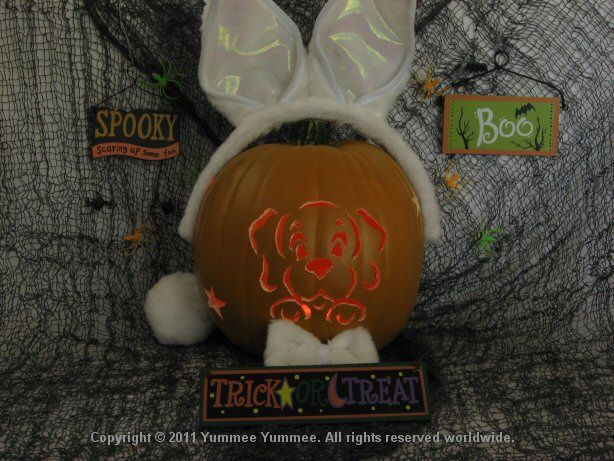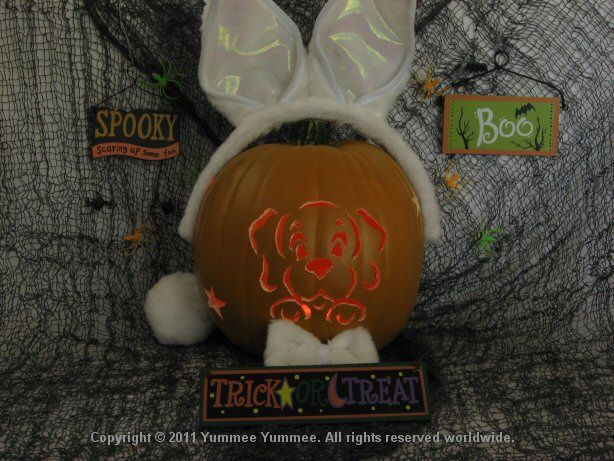 Lady gets very excited watching bunnies and eating Sugar Cookie Muffins.
Lady's costume is a white, fluffy bunny. Her favorite pastime is watching cottontail bunnies run through her backyard. Sometimes she chases the bunnies, but the bunnies always escape. Bunnies run really fast. Lady loves her big white floppy ears and fluffy tail. She made Sugar Cookie Muffins
Look fluffy bunny tails! Nope. It's Yummee Yummee's Sugar Cookie Muffins. for the guests at Dreamee Dog's Halloween party. The tops of the white sugary muffins remind her of fluffy bunny tails.
Scarlett
Scarlett wants to perform for the party guests. She's a great Hula dancer.
Scarlett loves Hawaii! She always wears a flowered collar. It makes her feel like she lives on the beach. She wanted to be a Hula Girl for the party. Scarlett loves Veggees Crackers decorated with a colorful tropical parasol. Veggees are very healthy and make her feel good.Veggees Crackers
Veggees crackers make great Halloween Party snacks. have just the right flavor of spice, vegetables, and cheese. Scarlett's crackers make a great snack for the party. Even Rojo is spying them.
Zoey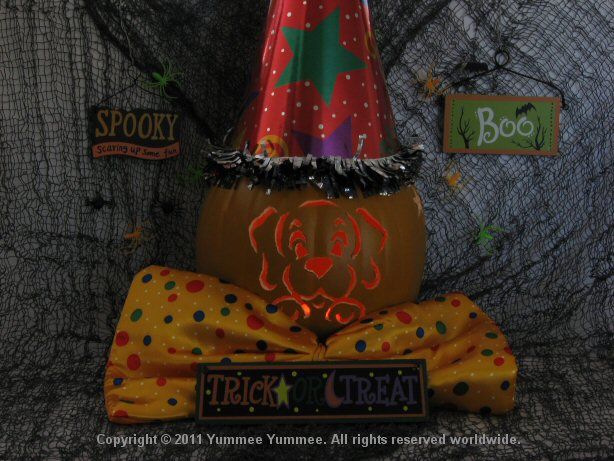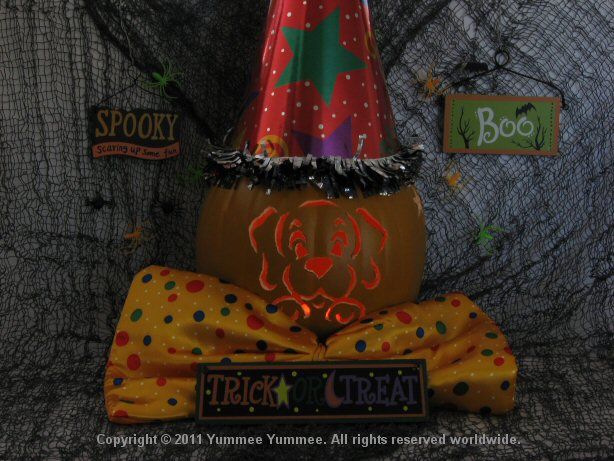 Zoey loves being a clown. She can do silly things.
Zoey is a circus fan. Clowns are her favorite. She wears a giant clown hat and a polka dot bow. A clown outfit gives Zoey plenty of room for her full tummy. She can sample and snack on all the gluten-free Halloween party treats. Zoey's favorite food is Candy Apple Danish.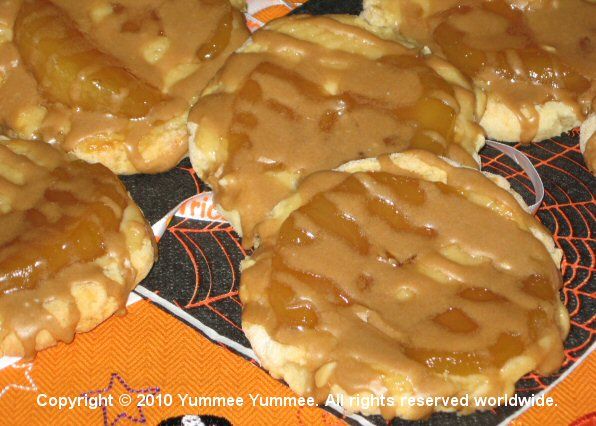 Every clown at your house will love our Yummee Yummee Candy Apple Danish. She thought you had to eat Candy Apples on a stick. She didn't know it was possible to have Candy Apple Danish. The best part - they are gluten-free.
Chevy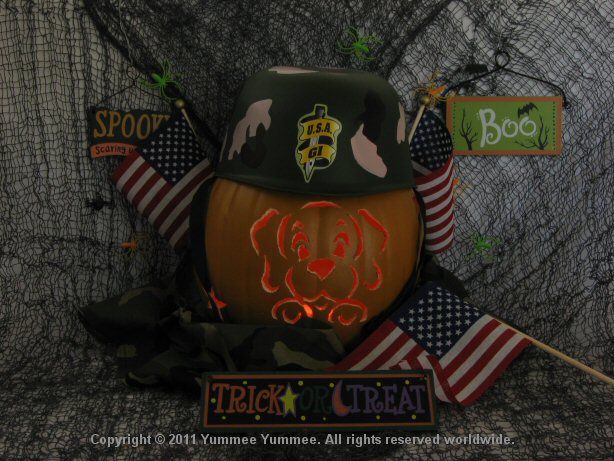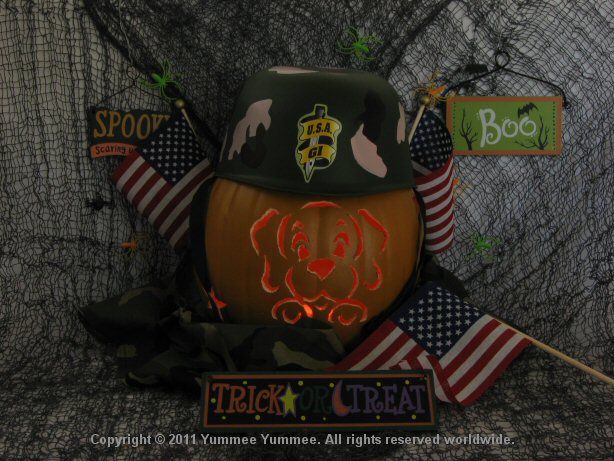 Chevy loves his military uniform almost as much as Southwest Biscuits.
Chevy protects everyone at the party. He is a Military Dog. He thinks he looks brave wearing his helmet. His job is to defend the Southwest Biscuits. This is an important job because the Southwest Biscuits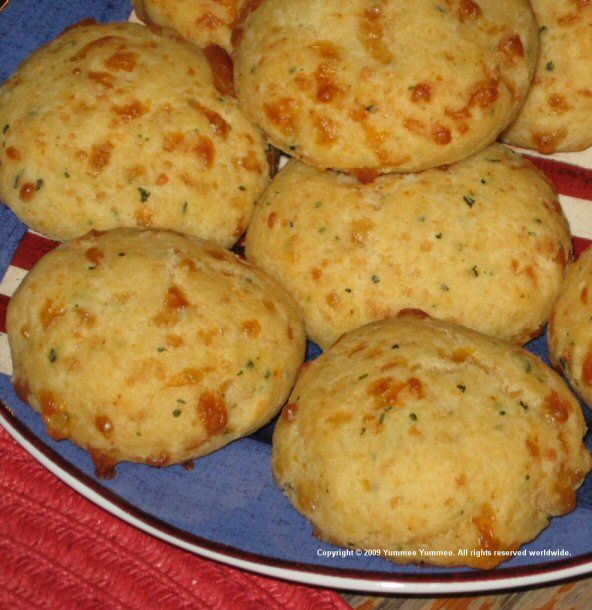 Southwest Biscuits are quick to make, especially if you are busy like Chevy. have flavors of chili powder, cumin, garlic powder, and cilantro. Chevy knows these biscuits have colby-jack cheese in the dough, which makes them extra tasty. He will have to do a good job as a guard dog at the party in order to protect these gluten-free biscuits. He watches the Ninja carefully and is on the lookout for spooky ghosts should they make an appearance.
Snowy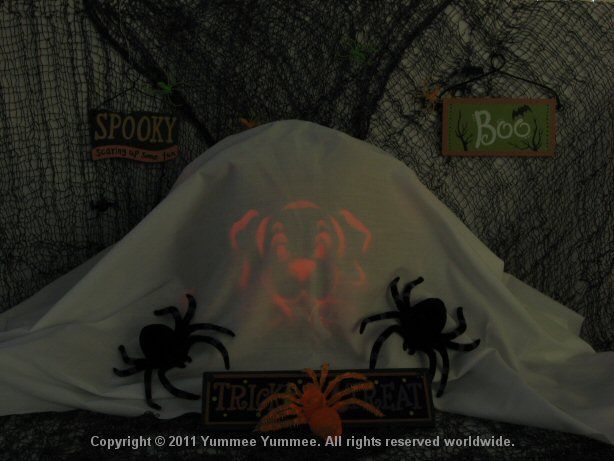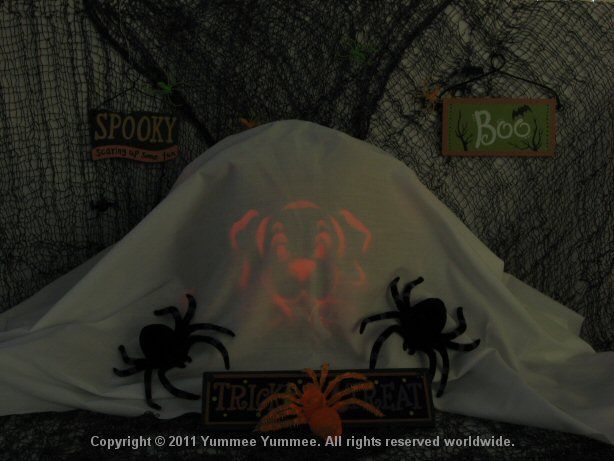 Snowy made Maple Fudge Blondiees in the microwave.
Snowy is completely disguised in a billowy white ghost costume. No one knows who she is as they can only see her eyes. What a prankster she is! Snowy brings Maple Fudge Blondiees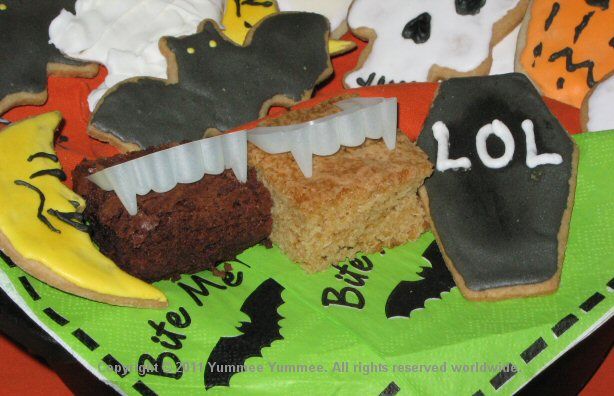 The Dreamee Dog used Snowy's treats for party decorations. Yum! for delicious Halloween treats. The Blondiees are decorated with vampire teeth. Everyone thinks they are delicious and must have taken hours to bake in the oven. Only Snowy knows that her Blondiees are quick and easy to make in the microwave. Snowy is asking,"Do you vant to eat my Maple Fudge Blondiees?" BOO!
Sasha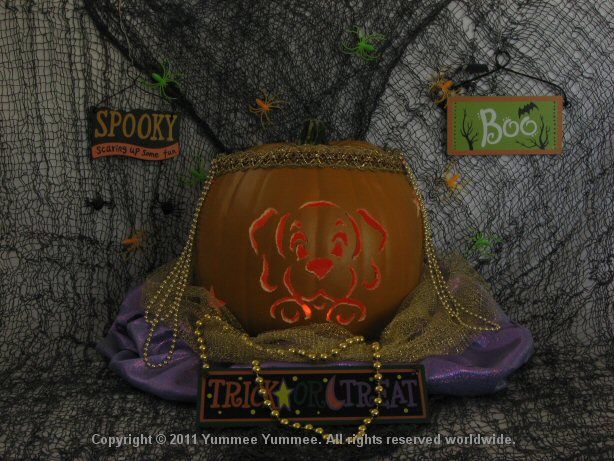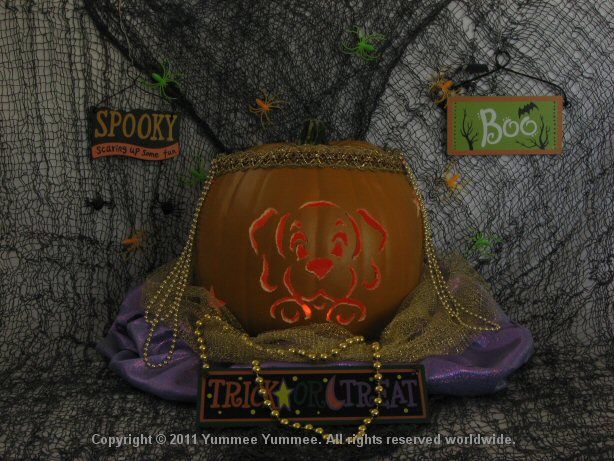 "I can tell the future! You will love my Cinnamon Rolls.", says Sasha.
Sasha twirls around the party in her brightly colored gypsy costume. She wears huge gold earrings and lots of noisy bangle bracelets. Sasha brought Cinna Swirl Rolls to the party, and she likes to tell fortunes and the future. This is what she says, "Look into my crystal ball. I see you eating unbelievably good gluten-free treats - Cinna Swirl Rolls!" She knows once the guests taste the Cinna Swirl Rolls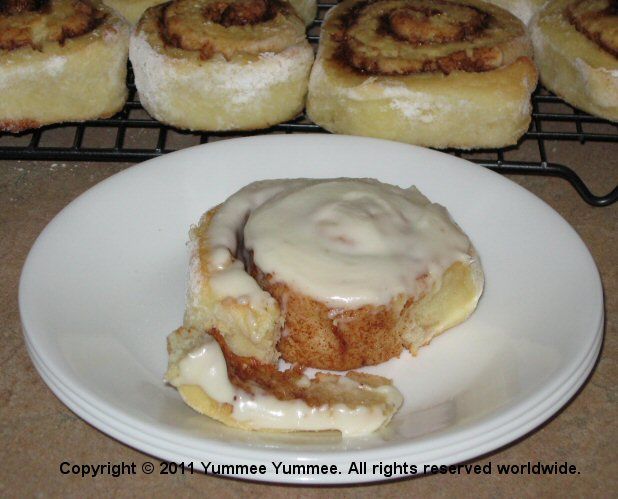 Sasha was right. Everyone loved her Cinnamon Rolls. they will think she really is a gypsy who can tell their fortunes. How can she be wrong with these simply scrumptious cinnamon rolls? They even have a cream cheese frosting!
Petra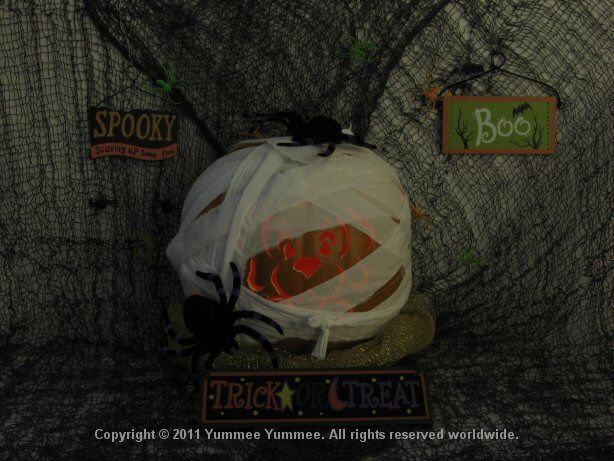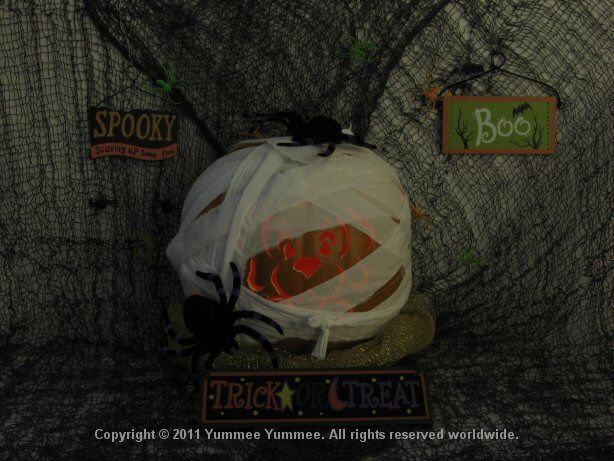 Petra is a mummy, but her treat is Yummee Yummee - Pecan Praline Bars.
A Mummy enters the party with fabric wrapped round and round her body from head to toe. Who is this amazing creature? And, where did she come from? Perhaps an ancient pyramid in Egypt? Can she speak? Can she walk? Of course she can! It's Petra who lives down the street. She is serving a very sweet treat. Pecan Praline Bars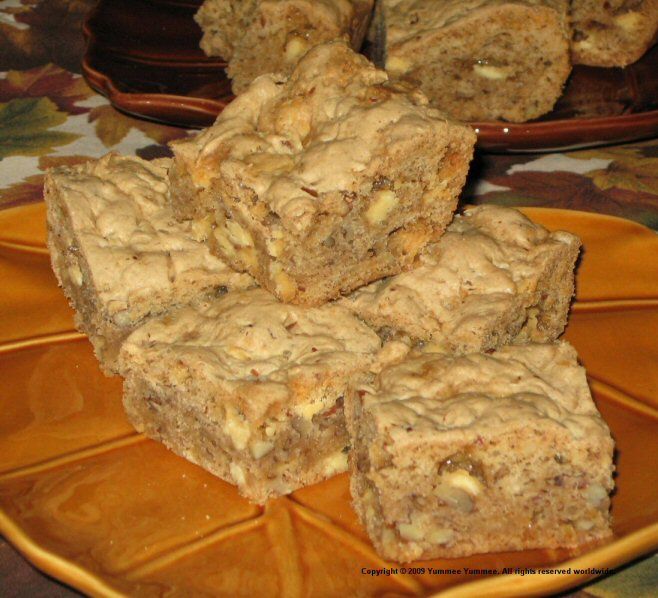 Petra is a mummy, but her treat is Yummee Yummee - Pecan Praline Bars. are easy to make with fall flavors of brown sugar, vanilla, and pecans. Petra doesn't want to keep this recipe 'wrapped' in secrecy. She wants her friends to enjoy them. 'Unwrap' this gluten-free treat and enjoy!
Midnight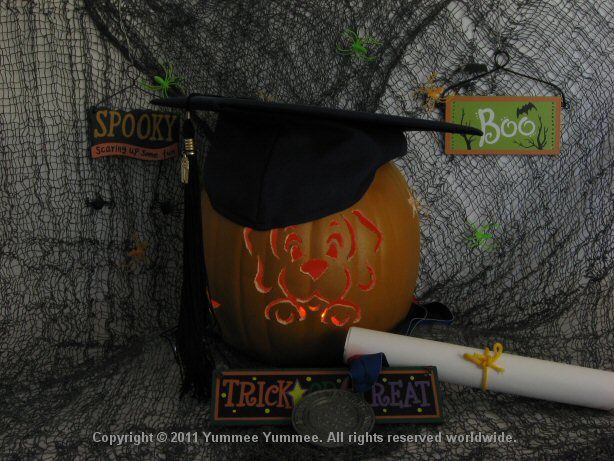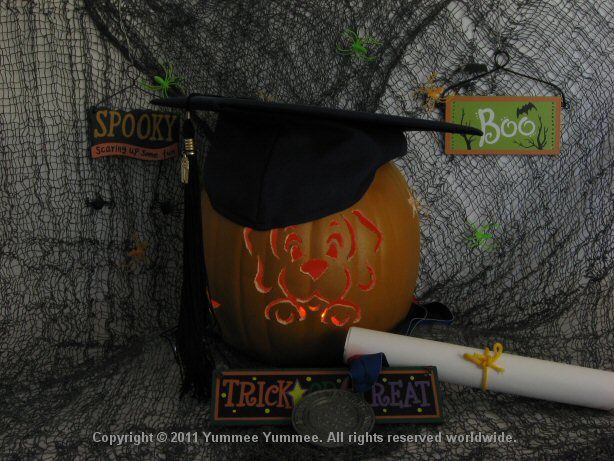 Professor Midnight is right. This Coffee Cake is easy when made overnight.
Midnight comes to the Halloween party dressed as a Professor. Professors work late into the night, but Midnight still wants to bring something very special to the party. It must be amazingly delicious, yet incredibly quick to prepare. She has very little time, so she decides to prepare her Overnight Coffee Cake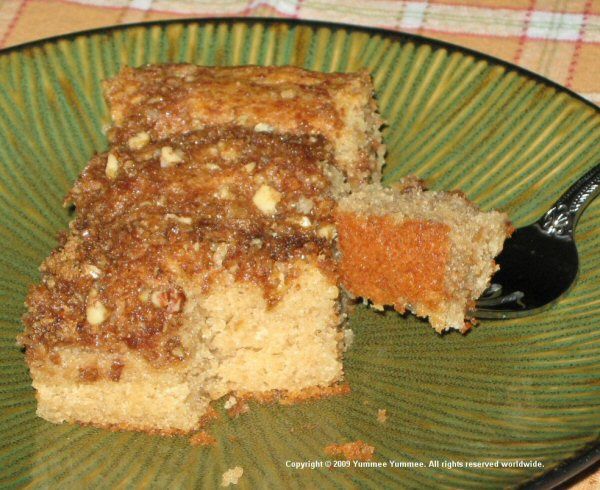 Advance to the head of the gluten-free class. Make Overnight Coffee Cake. the day before the party. Midnight bakes it just before her arrival so every guest can sample warm, fresh from the oven Coffee Cake. This is a perfect treat on a cold, damp Halloween night. See, Professors are smart!
Wonder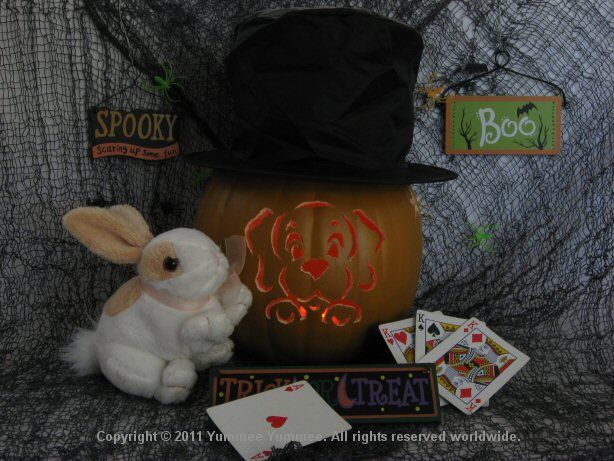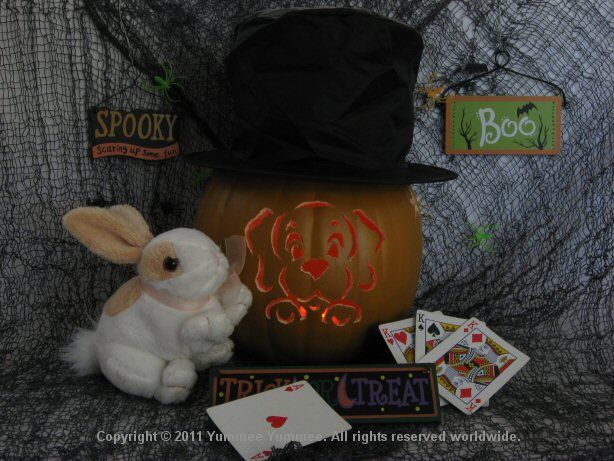 Wonder the Magician does magic tricks. With Yummee Yummee, it's just one mix!
Abracadabra! Caldron Boil and….oops! Not the caldron….oven bake!!!! This magic stuff gets tricky! Wonder is a magician and makes magical bread. Only a really great magician can make a Three Cheese Bread. In your best magician voice say, "Yummee Yummee Breads mix, yeast, sugar, and spices. Three cheeses are needed - Mozzarella, Parmesan, and Asiago, too. Add milk, butter, and eggs - swirl and blend. Mixed in my big black hat. Abracadabra! It's Three Cheese Bread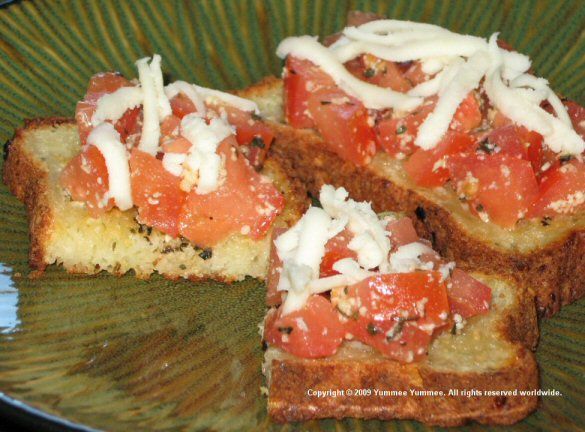 Our mixes and recipes work like magic. It's not a trick, but a treat to eat. NOW!" It is a great appetizer treat. Wonder must be quite a good magician if he can surprise everyone like this. Abracadabra…..enjoy your Halloween night!
Wally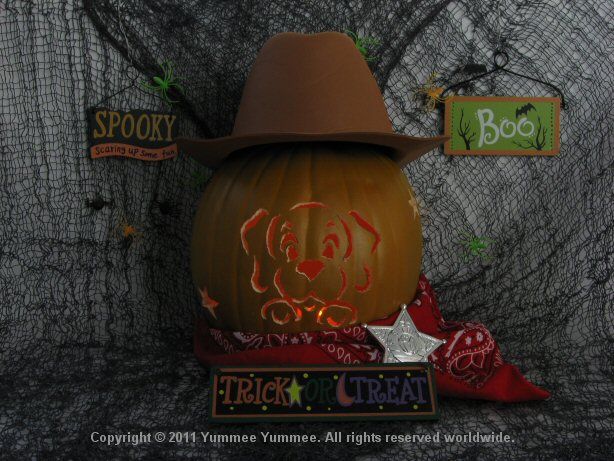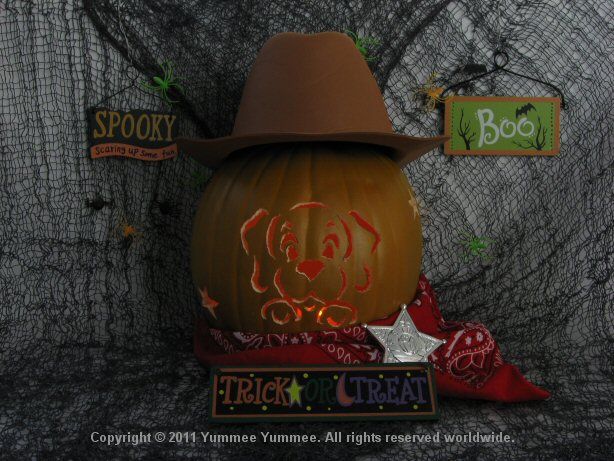 Wally the Sheriff knows how to catch 'cookiee rustlers' - Chocolate Chip Cookiees.
Wally arrives at the Halloween Party ready to keep the peace. He is dressed as a Sheriff and carries a 'WANTED' poster that says, "WANTED – the cookiee thief." Wally takes his good gluten-free Chocolate Chip Cookiees over to the snack table. He stacks dozens of delicious cookiees high on a plate. He knows these are the 'best' Chocolate Chip Cookiees,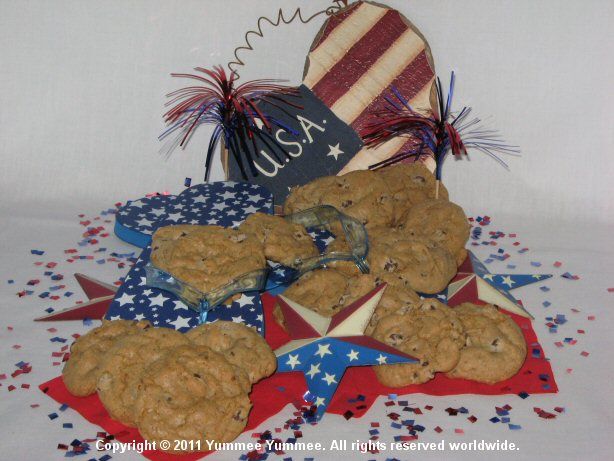 Chocolate Chip Cookiees are a perfect treat for your 'rustlers'. gluten-free, or not! Yum! As a good Sheriff, Wally knows he must be on the lookout for that 'cookiee thief.' His job is never done when there are good Chocolate Chip Cookiees around.
Tiger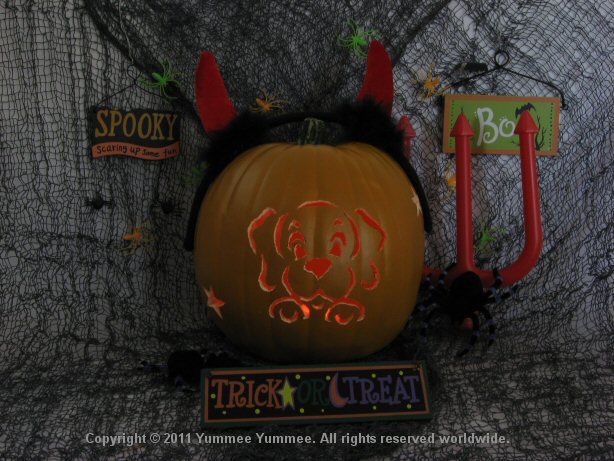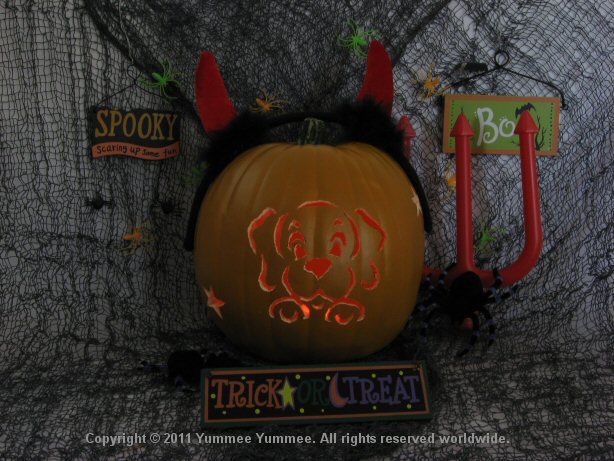 Tiger likes dressing as a 'red devil'. He likes tempting everyone.
A red devil knocks at the door dressed with red horns on his head and a pitchfork at his side. It's Tiger bringing a luxurious dessert! Only a little devil would bring a Brown Sugar Crumb Cake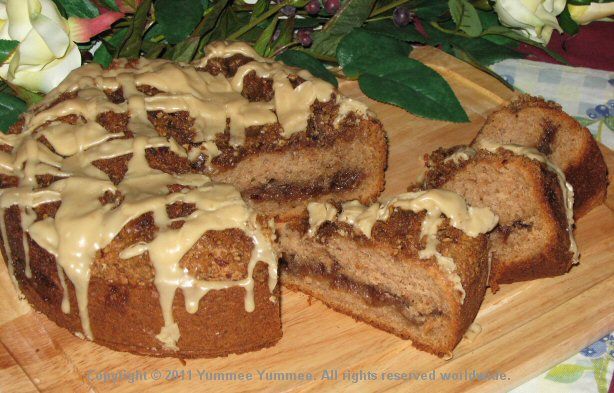 Tiger's Brown Sugar Crumb Cake can tempt a heavenly angel - Yummee. drizzled with Penuche Frosting to a party. This crumb cake will tempt everyone. Brown sugar in the batter, brown sugar in the topping, and brown sugar and butter in the drizzle. The tempting part of this dessert, it can be made dairy-free. One would think an angel prepared this crumb cake instead of a little red devil.
Cricket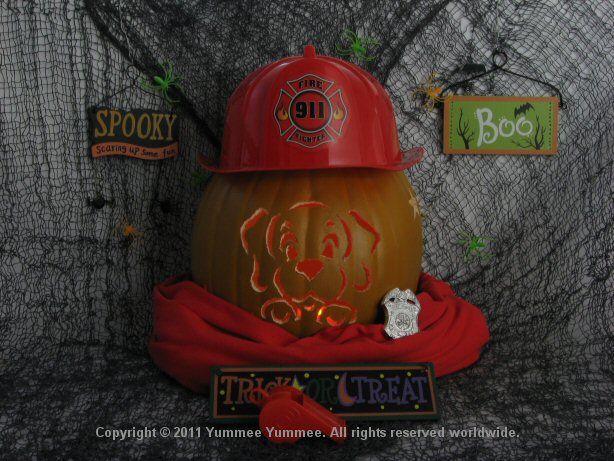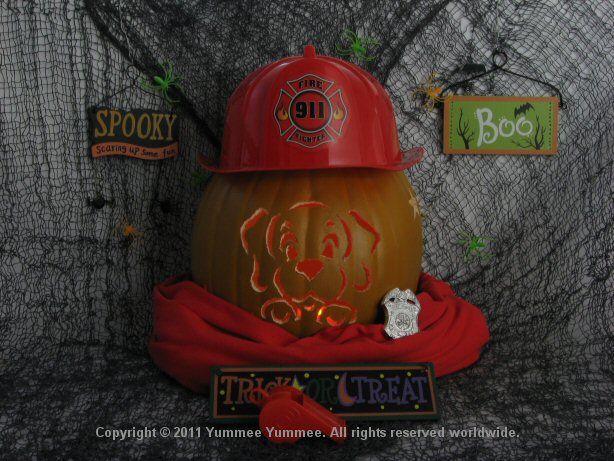 Cricket does not bake very much. It takes too much time for a fireman on watch.
Cricket comes to the party dressed as a Fireman. He likes to make certain that everyone is safe while they are baking in the kitchen. Cricket has a solution to prevent kitchen fires – he uses a microwave! No over baked, charred, dried out food in this pup's kitchen. Cricket doesn't have much experience baking in the kitchen, but he makes Browniees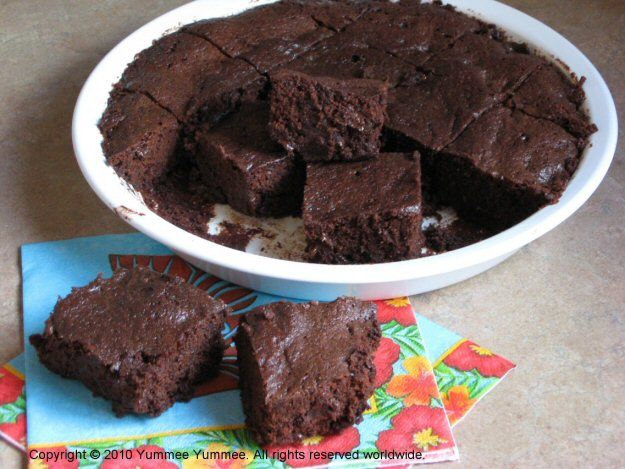 Cricket makes browniees in minutes. It's an easy microwave recipe. with a rich, smooth, chocolate goodness from his microwave. No kitchen fires here – just yummy chocolate! Trick or Treat anyone?
Mindy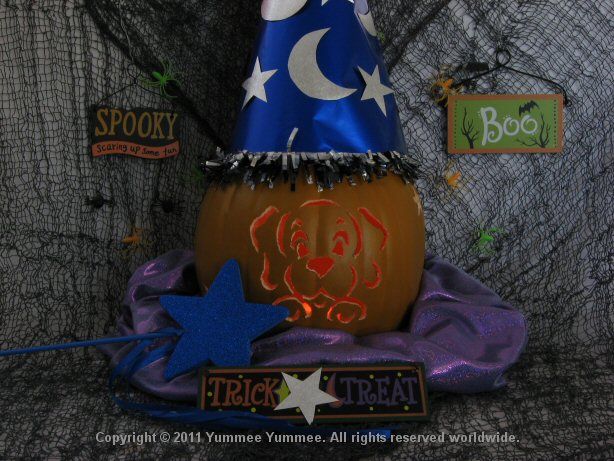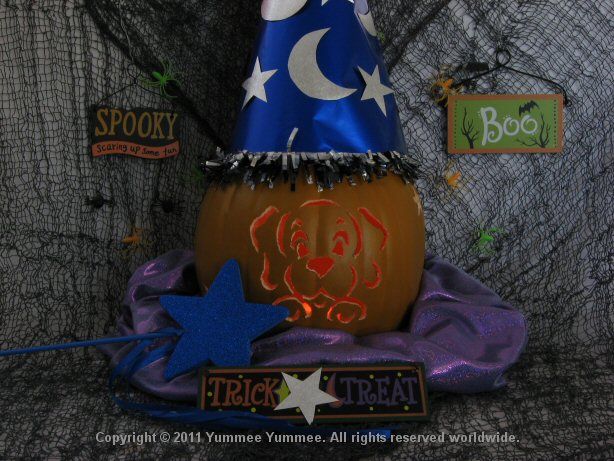 This Wizard has a secret recipe for making ghoulishly great Halloween cookies.
Mindy starts her chant – "egg from a chicken, sugar from the field, butter from a cow, and flour not from wheat. Mix and swirl, chill for awhile, make Easy Cut Sugar Cookiees a Wizard can eat!" A wave of the Wizard's magical wand and Halloween sugar cookie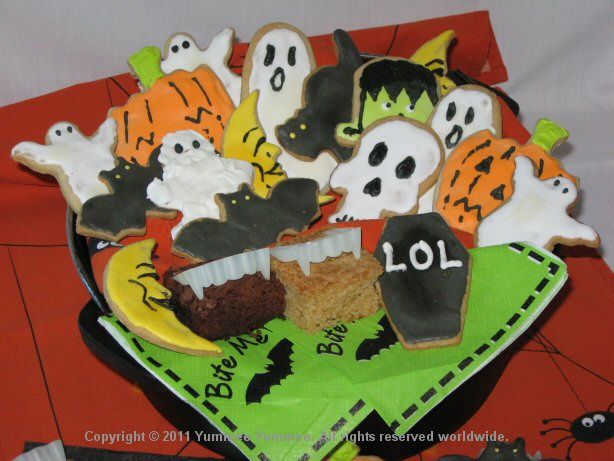 Wizard Mindy shares the secret - Yummee Yummee Cookiees mix. shapes are in a basket ready to be served. Dressed as a Wizard, Mindy cannot decide what shape the cookies should be - pumpkins, skeletons, monsters, or black cats? Maybe a graveyard with stones and bats? Too many decisions so Mindy takes them all for a very scary Halloween treat!
Paris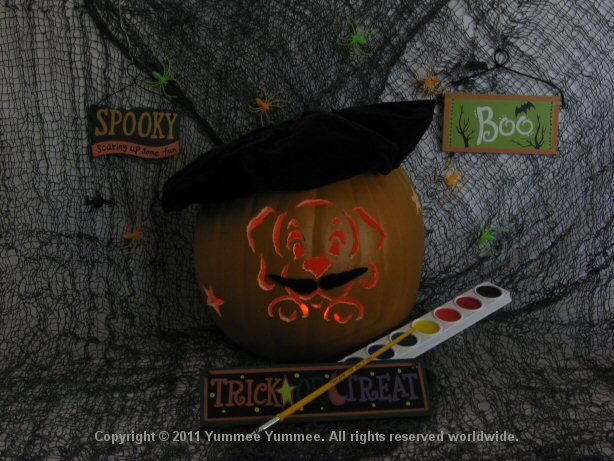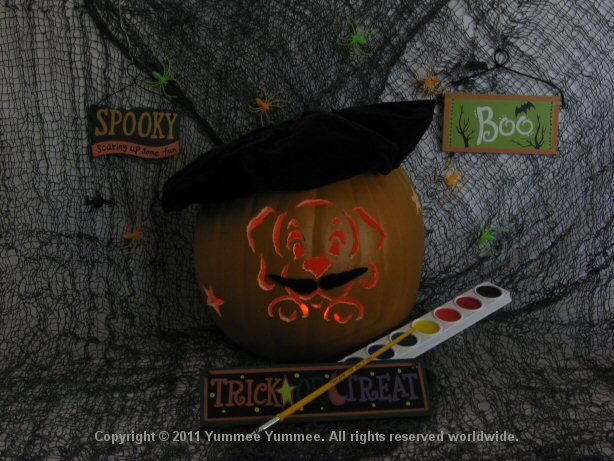 Paris has two passions - painting and chocolate. Oui! C'est vrai!
Je m'appelle Paris. Oui! Oui! My name is Paris and I am an artist. I helped paint spooky Halloween murals of graveyard scenes for the party. Everyone knows how talented I am as an artist, but my real talent is making real 'chocolat' cookies. Nothing but the best 'chocolat' from Paris! I made Double Chocolate Delights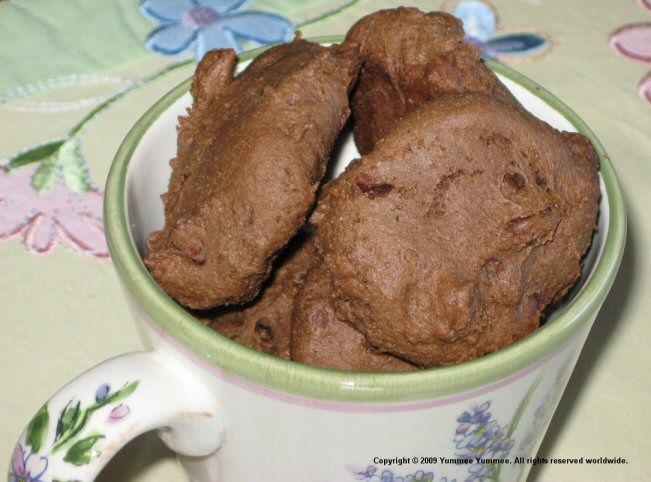 Painting and baking are very similar. You are always mixing and cleaning! filled with milk chocolate chips. With monsters and ghouls about, everyone needs a bit of comfort. What better than 'chocolat' on this full harvest moon night?
Angel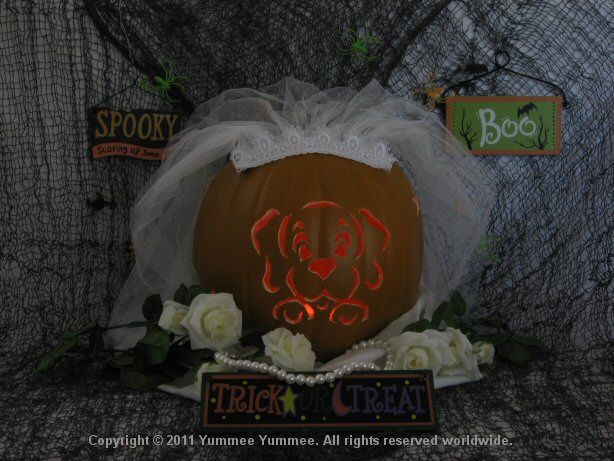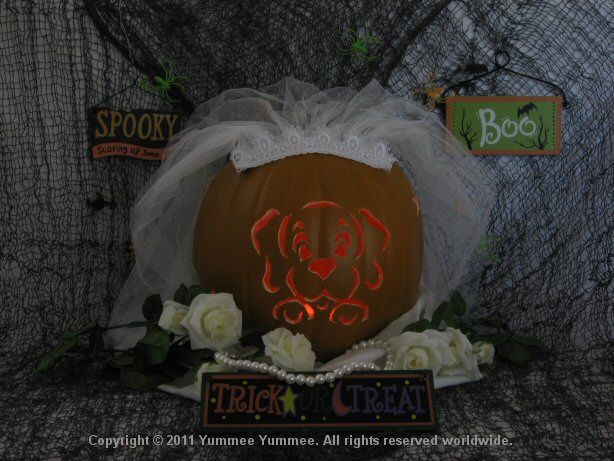 Angel is dressed in white bringing her favorite muffins.

Angel has arrived dressed all in white. She has a riddle for this Halloween night. Something old, something new, something borrowed, something blue. Who am I? She gives us a clue. She made Springtime Strawberry Cream Muffins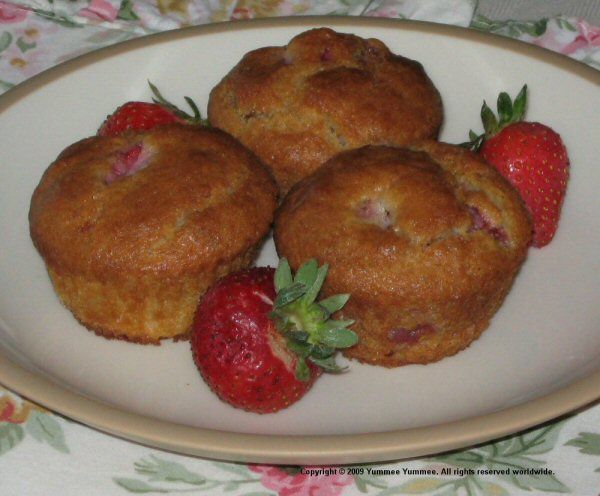 Angel's Springtime Strawberry Cream Muffins are a party hit. But, why does everyone keep asking her if she is the monster's bride? for dessert. Think hard! At last the guests surround Angel and solve the riddle. She is a Bride. No, not the dreaded monster's bride, but a beautiful springtime bride dressed in white. Once the riddle is solved, everyone finally gets to taste these refreshing muffins with bursts of real strawberry flavor. They are delicious! The guests love the muffins for dessert, but hope there will be some left for breakfast tomorrow.
Chico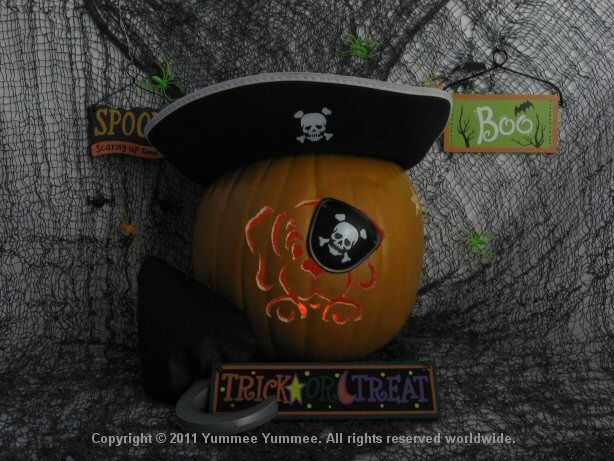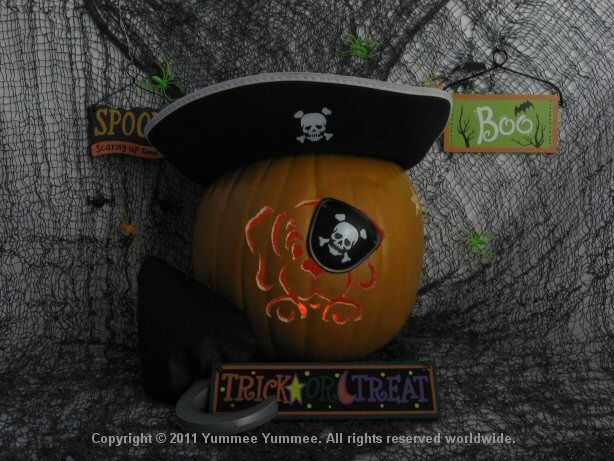 Chico's Italian Breadsticks worked great as pirate swords.
Chico, dressed as a swashbuckling pirate, makes a grand entrance to the Halloween Party. He swings into the main room on a length of velvet curtain and shouts to all in attendance, "Yo Ho maties!" From his side comes a weapon of sorts, or so it seems. Weapon? At a Halloweeen party? Never! Chico has taken one of his Italian Breadsticks,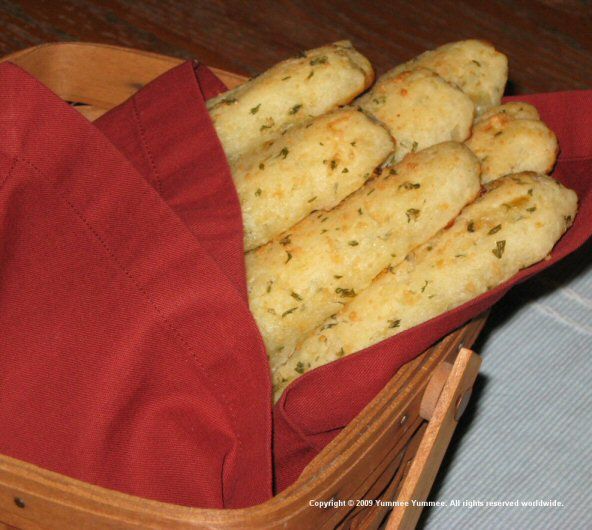 Italian Breadsticks are great. The pirates quickly ate their swords. and decided to use it as a pirate sword to make his costume even more realistic. Before we know it Chico is tossing breadsticks to everyone. Now all guests can pretend they are part of the pirate's crew, if just for one night.
Acacia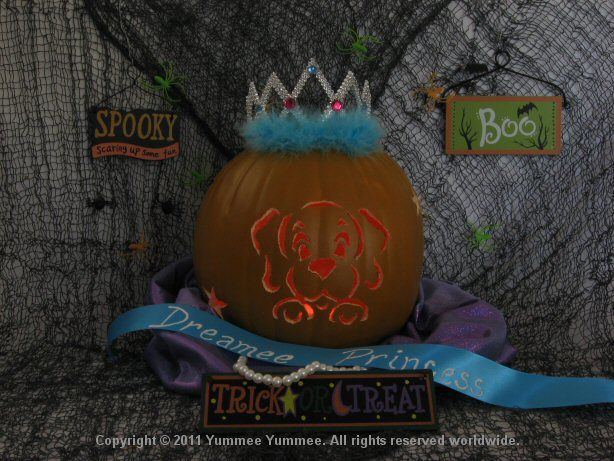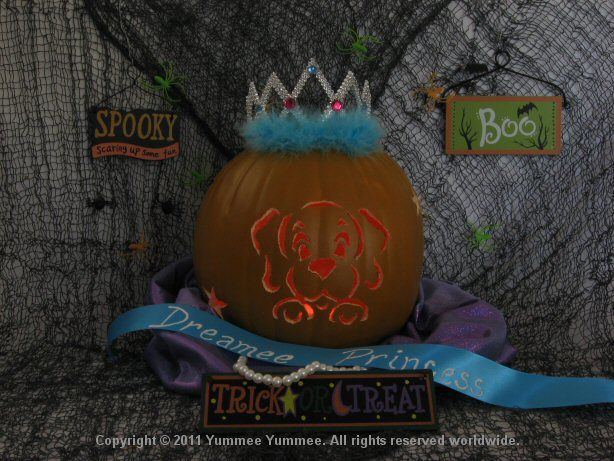 Acacia likes games. In this game, the winner gets to eat the captured beana bites.
A beautiful princess stands in the doorway. Her crown is dazzling and she glitters and sparkles from head to toe. It is Princess Acacia from the land of make believe. Everyone knows a princess must have very good manners. That's why Princess Acacia brought Peanut Butter Beana Bites to the party. They are small and easy to eat! Acacia is also in charge of games for the night. She thinks a game of Checkers played with Peanut Butter Beana Bites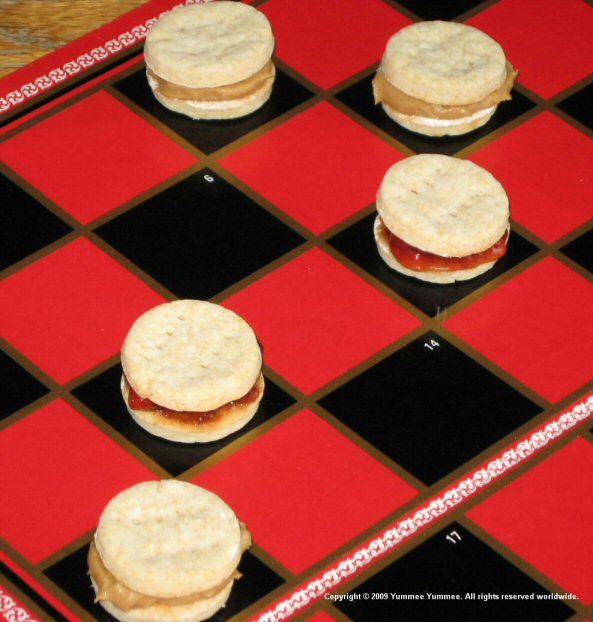 Acacia serves her Peanut Butter Beana Bites on a checkerboard. She's a very clever Princess. will be perfect. Everyone loves peanut butter, don't they? Whoever wins at Checkers will get to eat the most Peanut Butter Beana Bites. Everyone wants to be the winner. How much fun is that? Playing a game and eating the pieces as a reward.
Daisy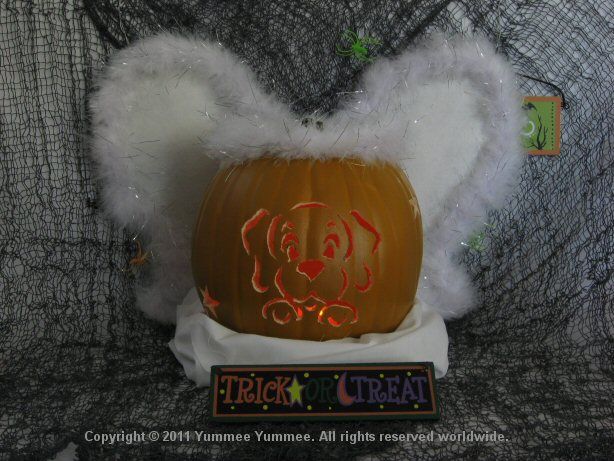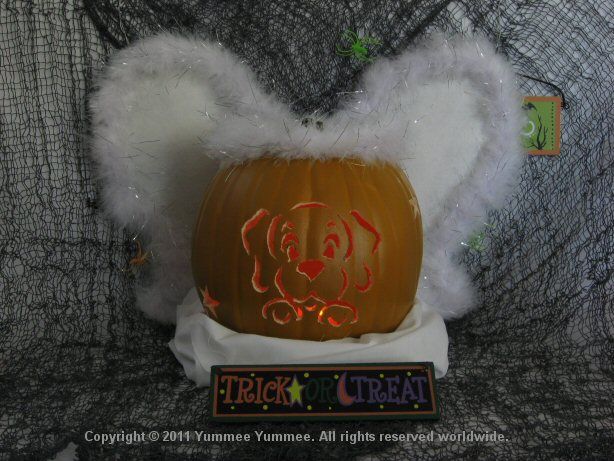 Daisy bakes like an Angel - these are Yummee Yummee good.
The aroma of fresh baked bread floats through the party distracting all in attendance. Daisy, the little Angel has brought a basket full of soft, flavorful, crescent rolls. There are 32 crescent rolls in the basket, which means there is one roll for everyone in attendance, plus one extra. I guess it will go to the Dreamee Dog as a special treat for throwing such a wonderful Halloween bash for her friends. The crescent rolls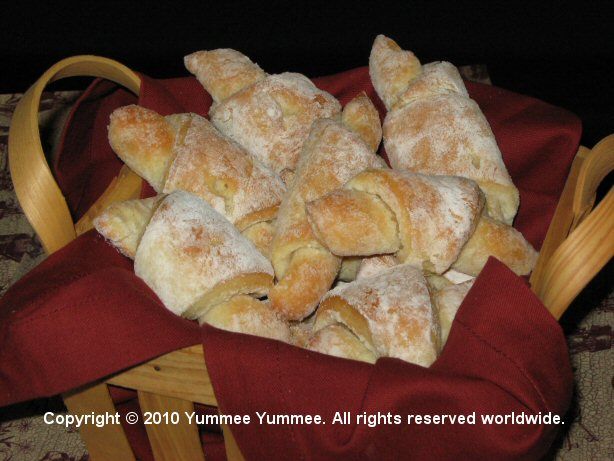 Mamie's Crescent Rolls are a family favorite at Daisy's house. Hard to believe they are gluten-free. are a family recipe from Daisy's grandmother, Mamie, who served them at every family function for many years. All of these rolls from just one mix. Hard to believe an Angel baked them, and not a Magician!
Polly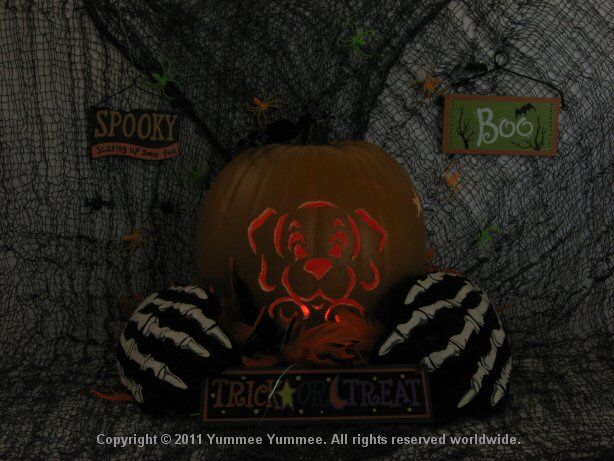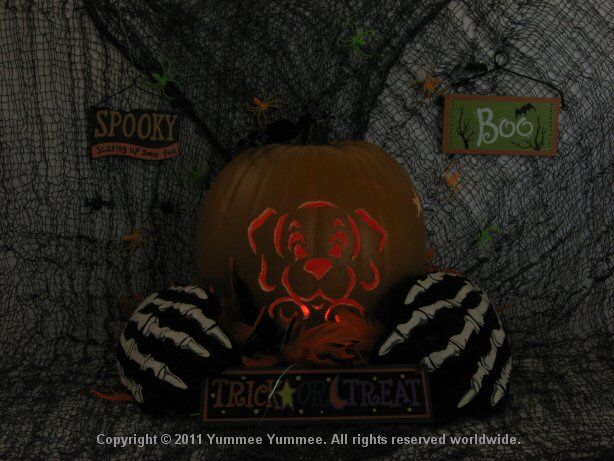 Polly's Haunted House is a hit. Not bad for a spooky skeleton.
Polly is a skeleton carrying a wonderfully creepy haunted house made with Choco-Grahamees. It looks like a real haunted house – a giant spider hangs from the rafters, a mummy's coffin guards the door, bats fly through the night and land on the roof, and ghosts greet each visitor as they knock on the door. The haunted house gives off an eerie feel with monsters, black cats, and skeletons around the yard. A yellow crescent moon sheds some light on this dark Halloween night. Polly rattles her skeleton bones as she places the haunted house in the center of the table. This is so much better than a gingerbread house. Those are for Christmas, not a Halloween night of frights. Only Choco-Grahamees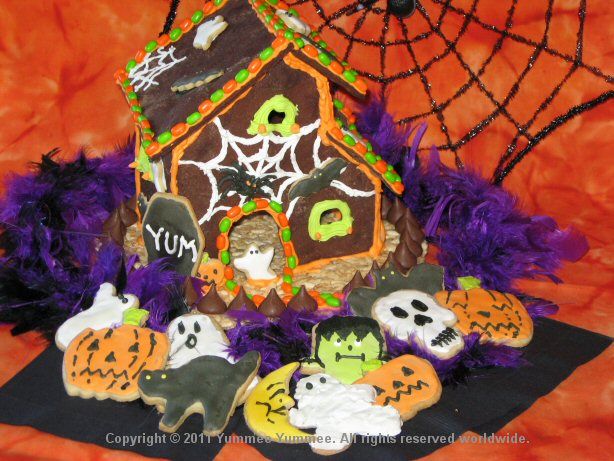 Even Paris is impressed with Polly's artistic talents. could make such a frightful haunted house.
Cinder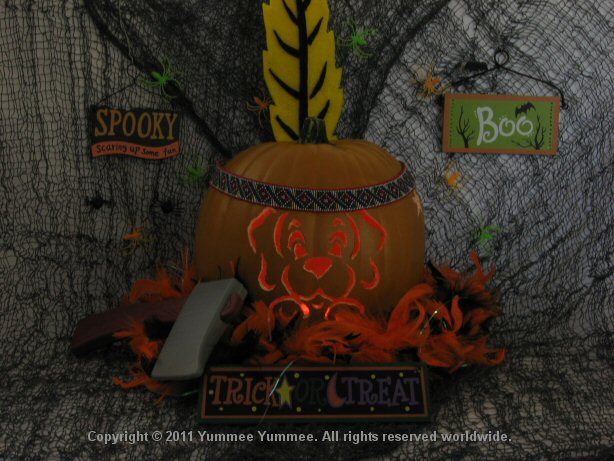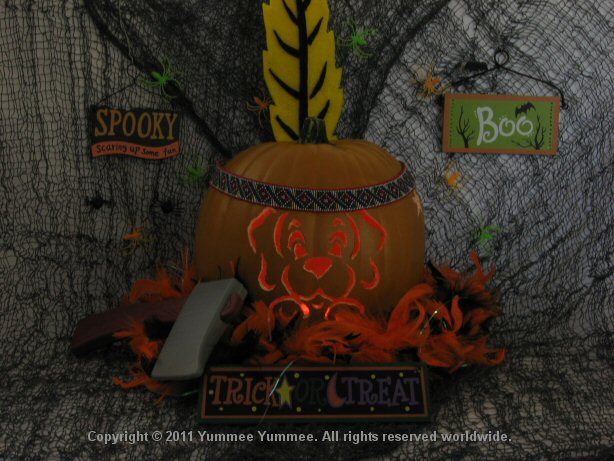 Cinder's Crackles will make you cackle like a witch.
Cinder dresses as an Indian with a big, colorful feather. She loves being an Indian because she knows Indians were the 'first Americans.' She feels very special. Cinder loves chocolate and powdered sugar so she made Chocolate Crackles. They are fun to roll into balls and cover with powdered sugar. Yum! Chocolate Crackles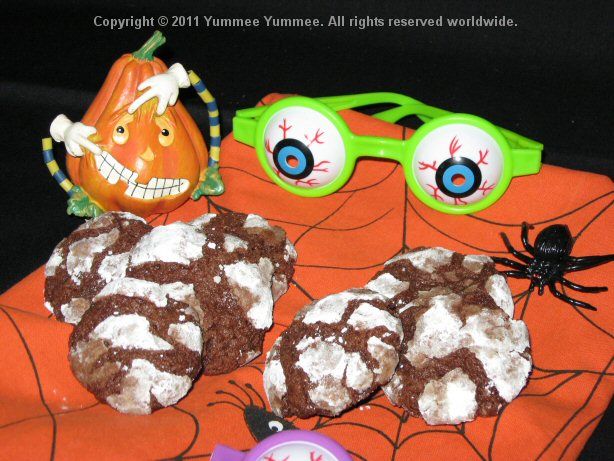 Chocolate Crackles rolled in powdered sugar are howlingly good. are the best chewy, moist chocolate cookies. Cinder has a secret. Cinder doesn't tell anyone her secret. No one needs to know her Crackles are gluten-free and dairy-free when they taste this good.
Toivo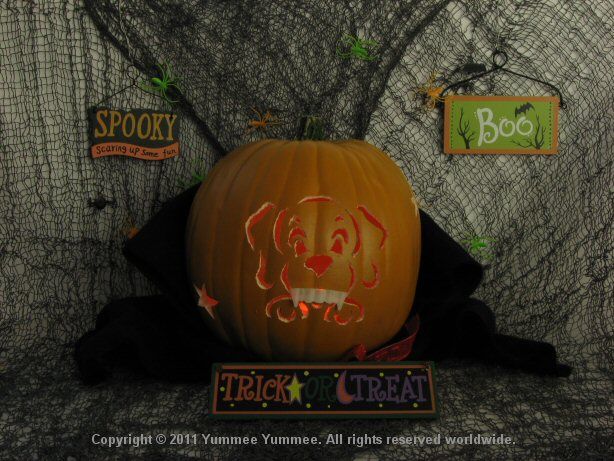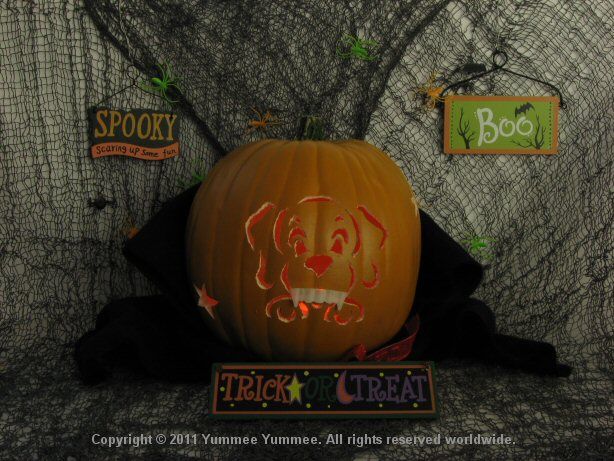 Hungry vampires sink their teeth into Yummee Yummee's pizzas!
Pizza, pizza! Vampires sleep all day. In a hurry to haunt, vampires don't have time to cook. Toivo, wears a long cape and vampire fangs. He swirls around and opens his long black cape to reveal a scary vampire microwave pizza decorated with bats. He's a clever vampire - aren't they all? It's a thin crust pizza that is perfect for a hectic night of haunting. Toivo had a short time to prepare for the party because he sleeps all day. His microwave pizza takes a few minutes to make and bake. He made a special pizza for the party. I wonder if Toivo has other scary pizza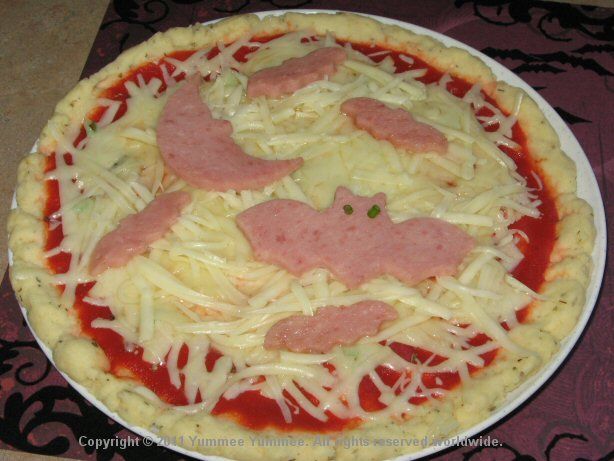 Toivo made a bootiful pizza - decorated with bats. ideas, don't you? Look here.
Ginger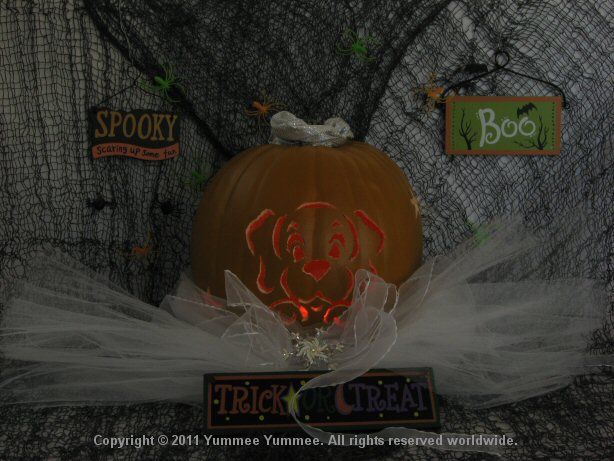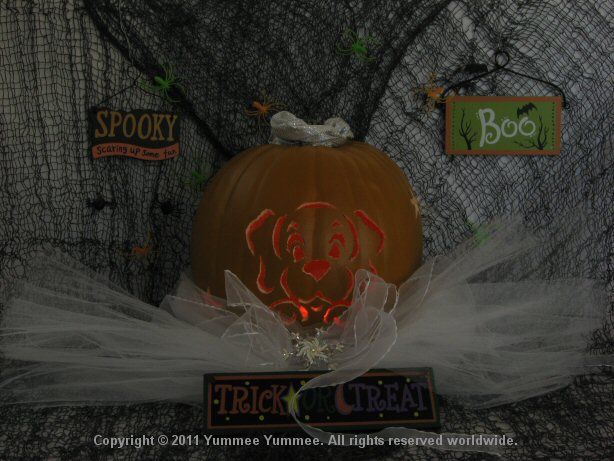 Ginger loves to prance and dance. Her bars give her extra energy for her jumps.
Swirling, twirling, and leaping from toe to toe. Ginger, the Ballerina, is sparkling with glitter and tulle. She brought Brown Sugar Cranberry Bars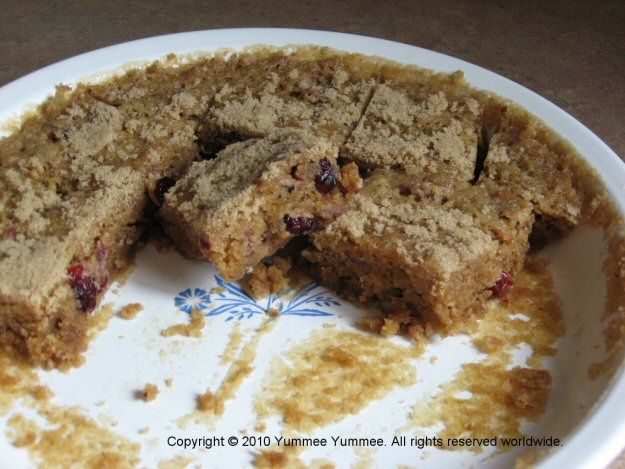 Make everyone dance at your house with Brown Sugar Cranberry Bars. for her special treat to share. Ginger thinks the sparkly brown sugar looks like stardust on her bars, and the cranberries look like little jewels in each tender little bite. Because she went to dance class today, she made these bars in the microwave. After letting them cool, they were ready to take to the party. Ginger hopes there will be a couple left so she can take them home and eat them for breakfast in the morning. It would give a sparkle to the beginning of her day.
Pumpernickel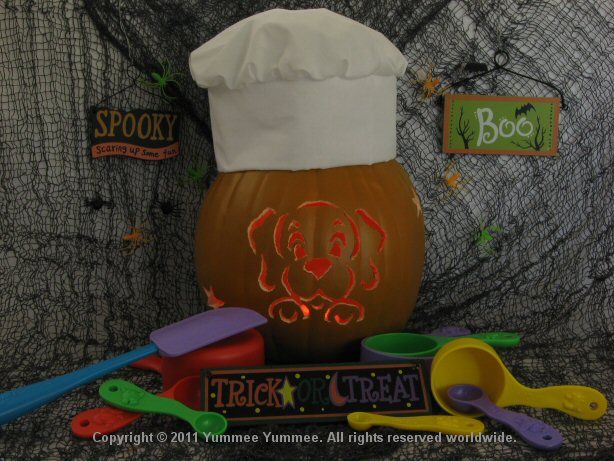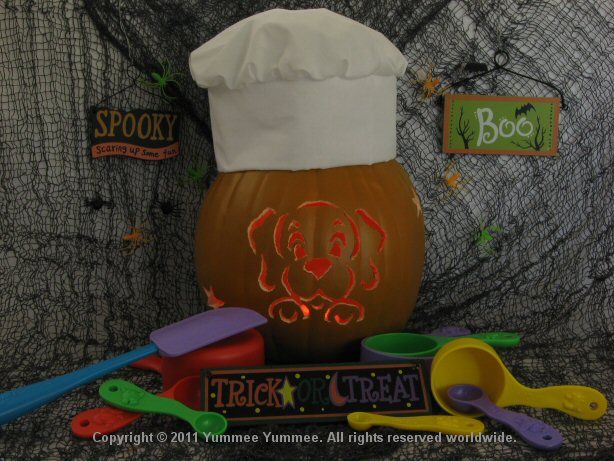 Pumpernickel is a famous chef. He loves to cook and bake.
From the greatest cooking school in Paris, France comes Chef Pumpernickel. A world traveler and fabulous chef, Pumpernickel, prepared a Brown Sugar Pumpkin Bread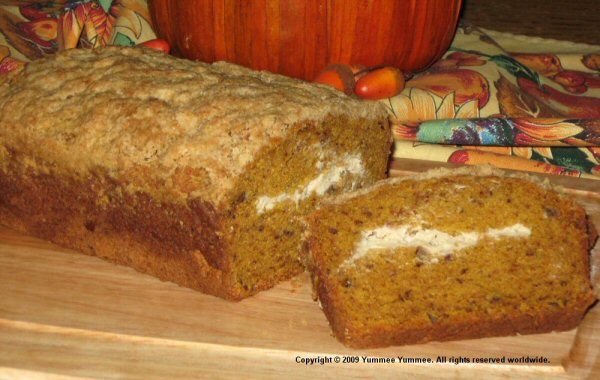 Pumpernickel says, "Brown Suger Pumpkin Bread is easy to make. Try some." for the guests to sample. Pumpernickel loves to bake fabulous food and enjoys everyone telling him how wonderful it tastes. The Chef combines pumpkin, spices, brown sugar, and cream cheese for the perfect taste of fall. He knows he has prepared the best treat for the Halloween party. Chef Pumpernickel gives us a secret; this quick bread is delicious any time. Gluten-free baking is easy with Yummee Yummee's Muffins & Coffee Cakes mix.
Rosie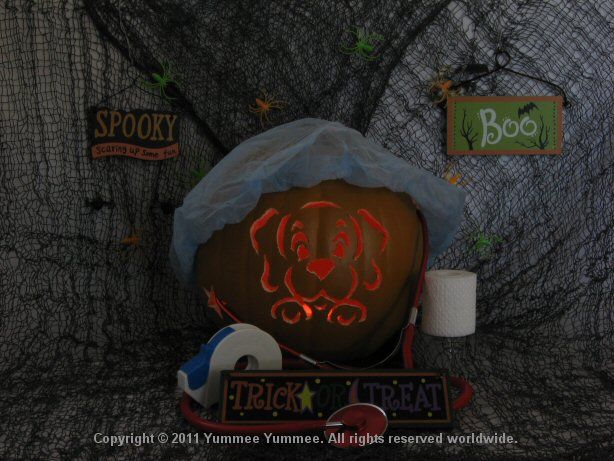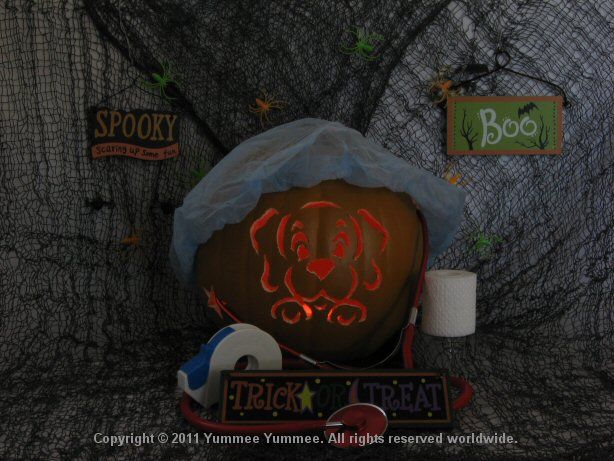 Doctor Rosie's surgery skills are world class. A handy skill for cutting pies.
The old saying, "an apple a day keeps the doctor away" is not this Doctor's motto! Doctor Rosie does like apples, but her favorite fruit is cherries. Lots and lots of cherries. The only way Doctor Rosie can get enough cherries is to make a cherry pie.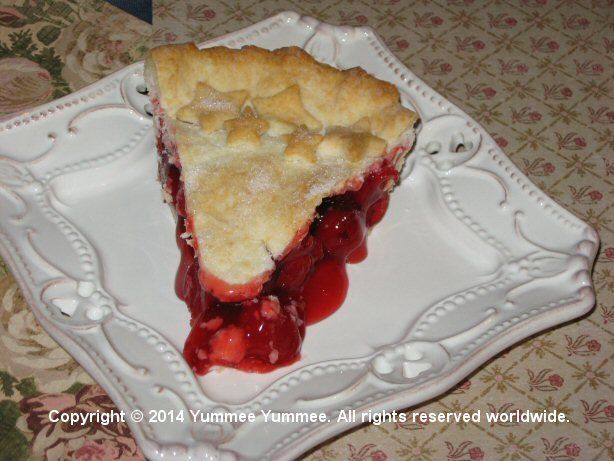 Even Chef Pumpernickel compliments Doctor Rosie's cherry pie. Rosie rolled out her favorite pie dough and had enough dough left to cut cute little stars with small cookie cutters. She scattered the stars around the top of the pie crust because she knows stars are Dreamee Dog's favorite. How nice to do something so special for the host of this magnificent Halloween party. Here's Doctor Rosie's motto, "everyday is cherry pie day!"
Callie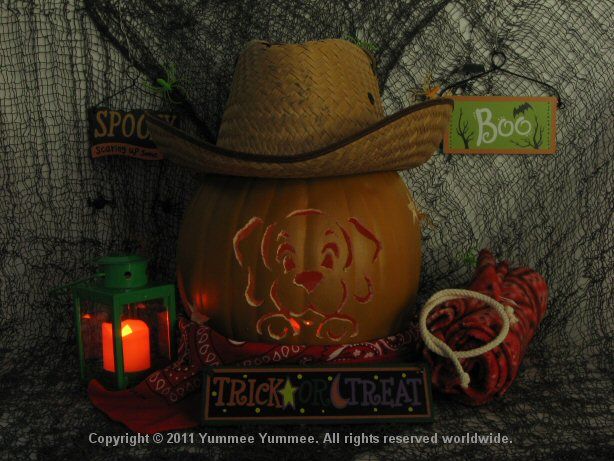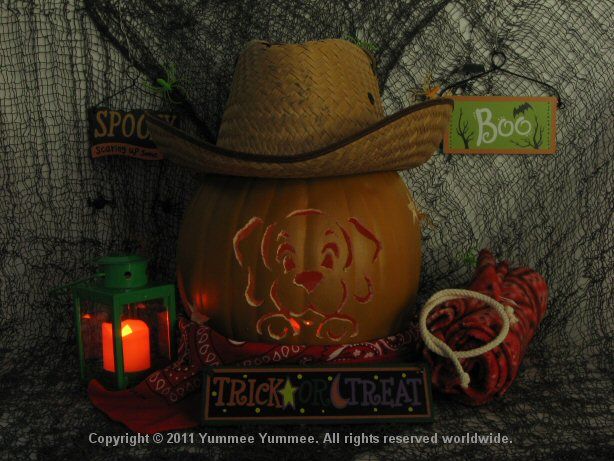 Callie's broomstick horse is make believe, but Cheddar Cheese Stix are a real treat to eat.
Callie the Cowboy rides to the Halloween party on a horse! Packed in his saddle bags are special treats called Cheddar Cheese Stix - perfect for BBQ's or long trail rides. Okay, Callie's horse is a broomstick, trail rides are a walk around the block, and BBQ's are snack time at school. Those things are just pretend play, but this Halloween party is for real. So, Callie brought a big bag of Cheddar Cheese Stix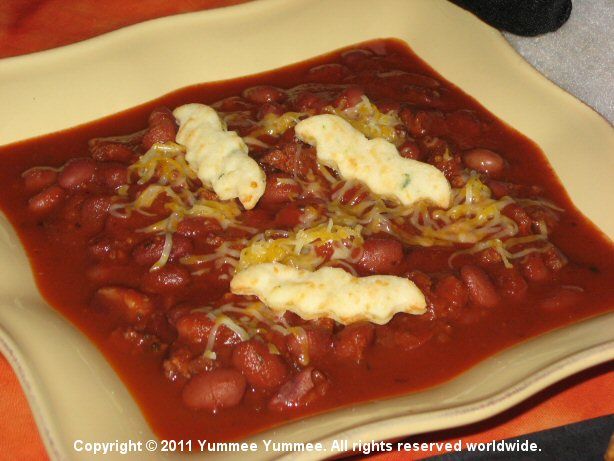 Have fun making your Cheddar Cheese Stix - bats anyone? to share with his party friends. They will crunch and munch on the cheese sticks all night. If they crunch loud enough, they just might sound like ghosts walking on dry leaves. Listen.
Emily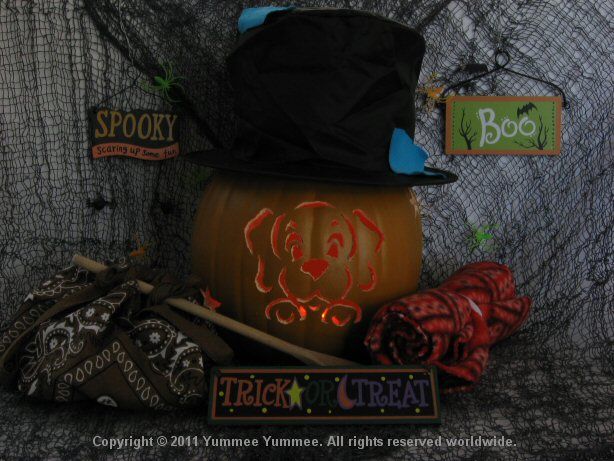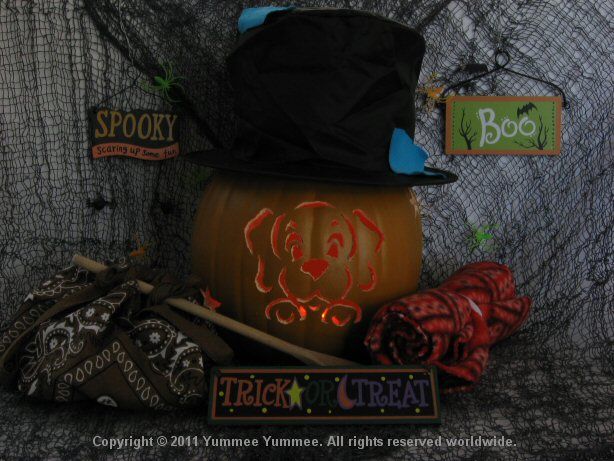 Hungry Hobo, or not, everyone loves Emily's treat.
A Hobo, wearing a floppy hat with patches and a tattered coat, knocks on the door. She's carrying a full knapsack. A savory aroma escapes from the bulging knapsack. Who is this hobo? What did she bring to the party? It is Emily. She has Dreamee Dog's Southern Cornbread.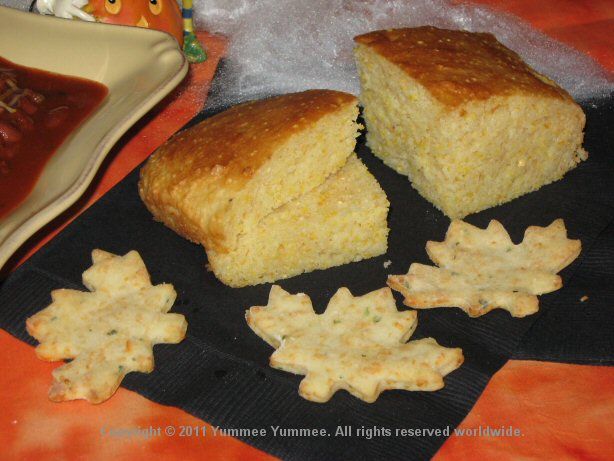 Dreamee Dog's Southern Cornbread is the perfect complement to soups, stews and, of course, Witch's Brew! Dreamee Dog is so excited. This is one of her favorite recipes for a cold fall night. She loves cornbread, but especially when it is fixed with Witch's Brew. Dreamee Dog starts eating the cornbread and knows she must share with her friends, but she would love to keep it all for herself. Maybe someone will make Witch's Brew. That would make this evening complete.
Mitzy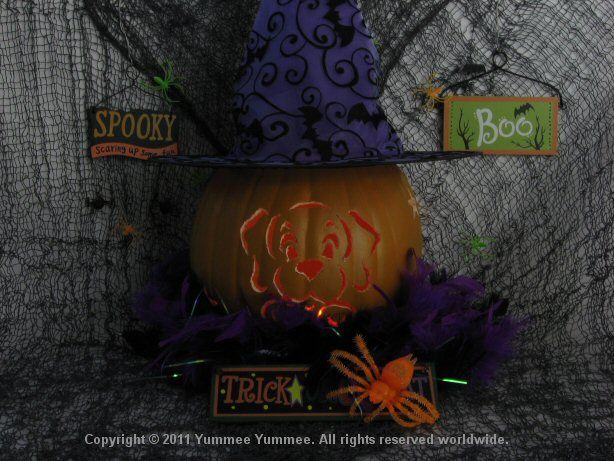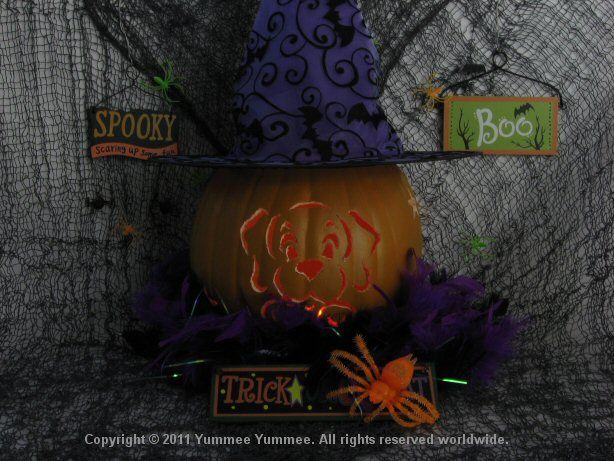 Mitzy cast her spell for a very special magic potion - Witch's Brew!
Heh-heh-heh-heh!!!! It's that Wicked Witch Mitzy. She wears a tall, pointy hat and carries a broom. A large black caldron bubbles, leaves swirl on the wind, and bats are flying in the night sky. A boney skeleton hand tries to reach into the caldron and sample its contents. Mitzy stirs the magic potion with a gnarled tree limb. She fills bowls with her magical potion. No one knows what is in the bowls. Dreamee Dog tastes the magic potion. Can it be? It is the perfect addition to this wonderful night! Witch's Brew!!!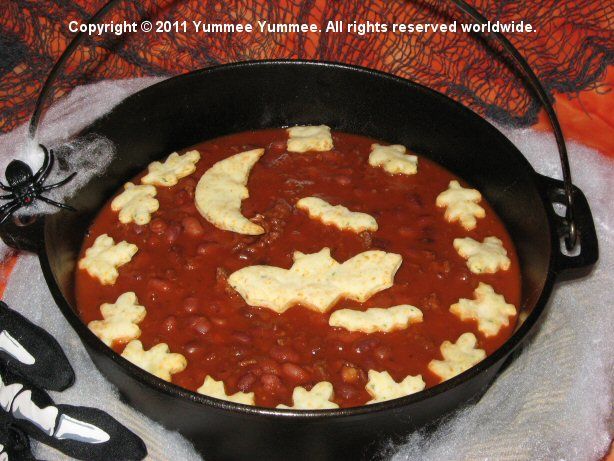 The witch cast her spell. She knows it quite well. It's true. It's her special Witch's Brew. This is exactly what Dreamee Dog wanted with her Southern Cornbread. Mitzy must be a good witch, not a bad witch, don't you think?
Lily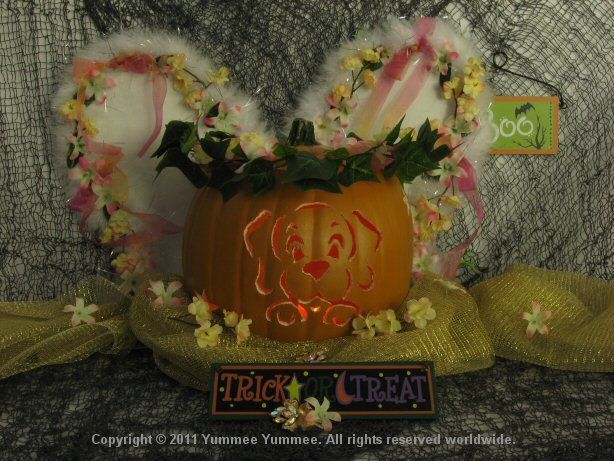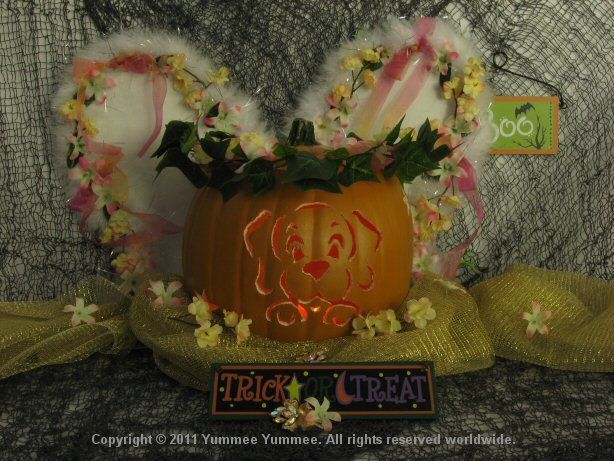 Lily's treat is a fairy favorite - spice-filled, light, and sweet.
A little woodland fairy flies through the night and knocks at the door. It is Lily, wearing beautiful wings with lots of tiny flowers and ribbons. Lily loves being a fairy, but she must eat gluten-free. She impresses her friends and waves her flower wand, and suddenly, a luscious Pumpkin Chiffon Pie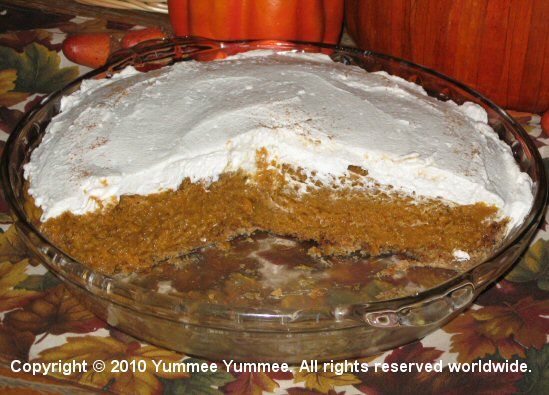 Pumpkin Chiffon Pie is a delightful Halloween dessert. The right blend of spice and sweet. appears. This is no ordinary pie. It is made with fairy magic. It has a meringue filling and a whipped cream top. How Yummee is that? It's perfect with the addition of a Grahamees crust. As a fairy, Lily knew her gluten-free friend, Dreamee Dog, would love her treat. Do you have a little gluten-free fairy at your house?
Dreamee Dog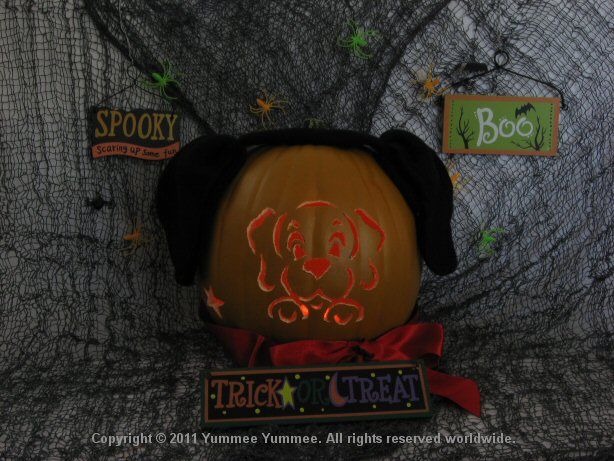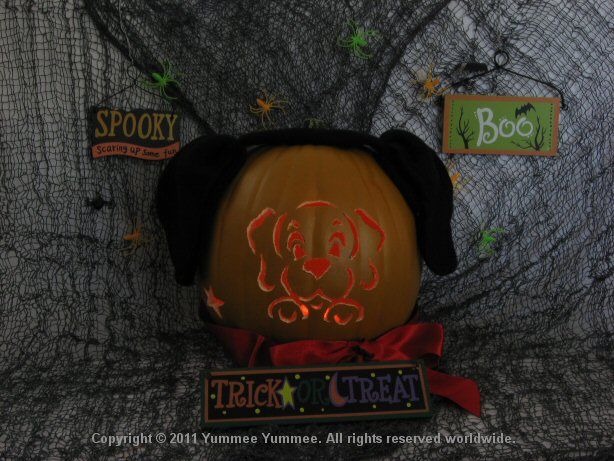 Dreamee Dog decided to share her favorite pizzas with her guests.
This Halloween Party is a spooktacular gluten-free success. The Dreamee Dog invited her friends. They are playing games and sharing their favorite gluten-free foods. The Dreamee Dog loves pizza! Any pizza – thin crust, microwave, thick crust, even Chicago's famous deep dish pizza. On this special night, Dreamee Dog prepares Gourmet Thick Crust Pizza.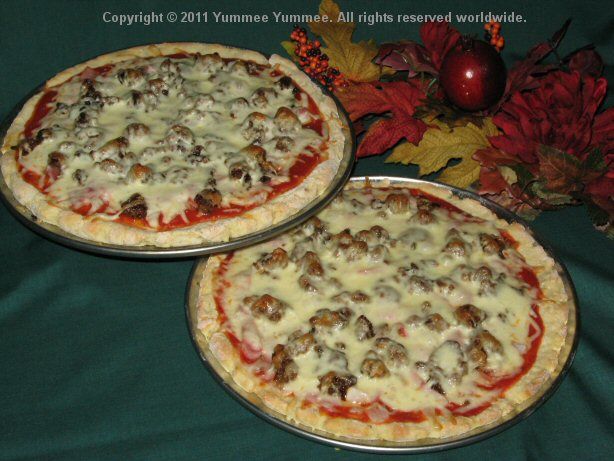 Dreamee Dog's Gourmet Thick Crust pizza - lots of sauce, toppings, and cheese. Yummee Yummee! A soft, thick crust, lots of toppings, and mountains of cheese. Dreamee Dog's friends agree this is a wonderful party. The food is deliciously gluten-free on this creepy Halloween night. So, join the Dreamee Dog and her friends, grab a slice of pizza, and watch "A Ghostly Gluten-Free Tale." It's Halloween. The Dreamee Dog wants you to have a howlingly good gluten-free time!
The costumes were funny,
And the food was Yummee.
Dreamee Dog is a sleepy head.
It's time for her to go to bed.
Dreamee Dog wishes you a safe Trick-or-Treating,
And she reminds you to Stop Dreaming … Start Eating!


If you would like to see a larger image of Dreamee Dog's guests or the food highliighted on the page, simply move your mouse over the image or the highlighted words to view the images.

Dedication
This Halloween Party is dedicated to all of the truly great dogs that have come in and out of our lives over the years. Yummee Yummee and the Dreamee Dog salute all dogs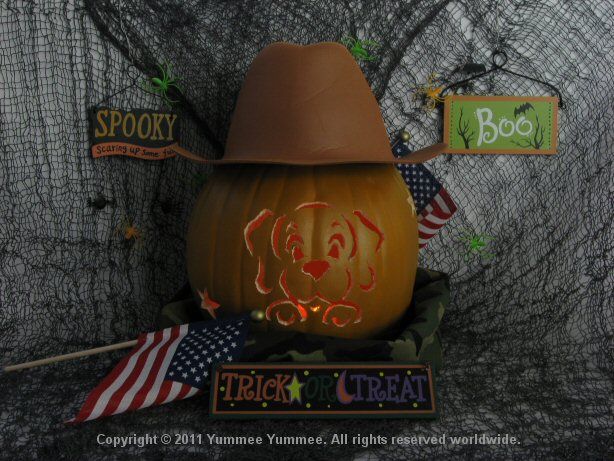 Rico was a state police K-9 with a nose for drugs. He died in the line of duty! , who have 'real' jobs everyday in order to make life better for the rest of us – search and rescue, therapy, service, military, law enforcement, and customs and border protection. Each name at the Halloween Party represents an actual dog. Some of these incredible dogs belong to dear friends, neighbors, and extended family. We hope you enjoy the Halloween party. Download the FREE coloring pages for your little gluten-free monsters, or angels, to enjoy. The Dreamee Dog wants you to have a Yummee Yummee Halloween!
The Dreamee Dog reminds you to . . .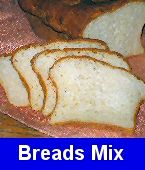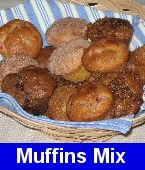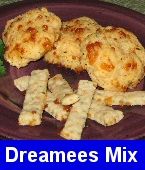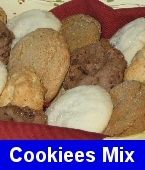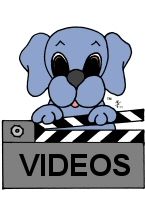 Dreamee Dog
Fan Club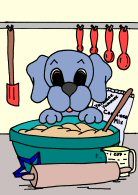 Become a Fan!
The Dreamee Dog wants you to know about new products, recipes, special offers, and fun for gluten-free kids.