Welcome to Yummee Yummee Gluten Free!
Celebrate Easter!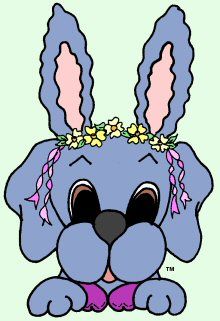 Dreamee Dog is hopping down the bunny trail to see you! Get some gluten-free goodness this Easter. Enjoy her March 2013 coloring pages. Can you make her into the Easter Bunny?
Hippity, hoppity, Easter is on the way. Follow the bunny trail and fill your basket with Yummee Yummee's premium baking mixes. The Easter Bunny has left some sweet chocolate treats and fun goodies for you to discover. No egg hunt necessary. NEW recipes now available. Did you March into Spring?
Discover your "ONE MIX . . . Endless Possibilities!" with our premium gluten-free baking mixes. Make, bake, eat, and enjoy gluten-free cookies and muffins; desserts; breakfast coffeecakes; soft, fresh, full size bread loaves for sandwiches; and breakfast rolls for a cool spring morning. Make warm from the oven gluten-free goodies for fun spring days in the park! It's easy to create great tasting, fresh, homemade, baked goods. Share your love; share your food! Celebrate Easter with glorious gluten-free goodness.
Indulge in Chocolate . . . Bunnies!
The Easter Bunny is on his way - with chocolate.

It's easier to find these chocolate treats than to go on an egg hunt. Yummee Yummee's premium gluten-free baking mixes are designed to perfectly showcase sweet, velvety chocolate goodness. It's all about the chocolate! Our gourmet recipes are simple and easy, even for kitchen novices. We know it's tough to choose just one of these fabulous recipes. Order a case of Cookiees mix today to make, bake, eat, and enjoy these Simply Scrumptious recipes for your Easter Celebration.
Easter Goodies!
Bake some sweet memories this Easter with the kids. Yummee Yummee's premium gluten-free baking mixes are perfect for your busy life. You deserve fresh baked sweet treats and savory weeknight meals. Simple ingredients, simple techniques, superior results! Order a case of Muffins & Coffee Cakes mix today to enjoy some of these sweet Easter inspired breakfasts. You can eat cake for breakfast . . . on Easter. Our Carrot Cake recipe has a vegetable and fruit juice - it's healthy.
Fill an Easter Basket with Sweet Treats
Fill your Easter basket with some sweet Yummee Yummee treats!

It's easy to make, bake, and enjoy delicious gluten-free food. Share your Easter goodies with the entire family. No one will know the difference! Yummee Yummee's premium gluten-free cookies have been known to disappear faster than the gluten-filled variety at family events. Browse our website, try a recipe or two from the Free & Fun page, order a Sample Pack today, and discover your Endless Possibilities.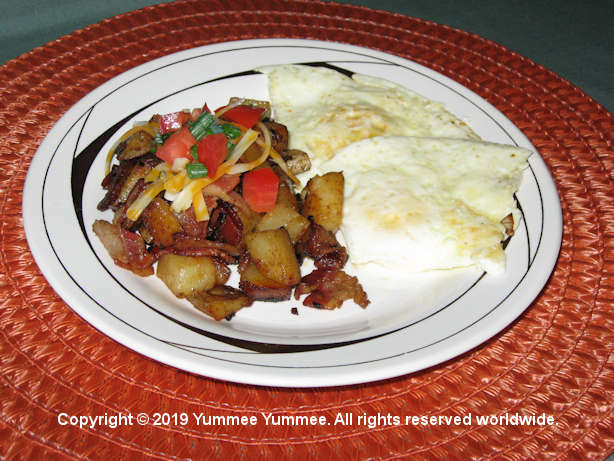 Breakfast Skillet
Enjoy breakfast anytime! Hearty enough for brunch, lunch, or dinner, Breakfast Skillet features ground turkey or breakfast sausage, bacon, potatoes, and savory herbs and spices. Serve with eggs for a satisfying meal. Garnish with cheese, tomatoes, and green onions. Try our recipe for Cheesy Scrambled Eggs, available on the Free & Fun page! It's a great way to start your day - work or play!
Art Nouveau Egg Artistry
Dreamee Dog has decorated Easter eggs with some of the most famous artists.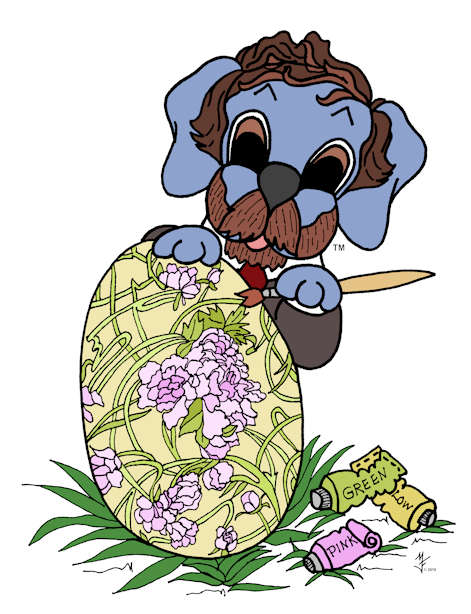 She has enjoyed learning from the Impressionist masters and found the Modern artists very creative. This year, she painted Easter eggs with Art Nouveau artists. Art Nouveau celebrated the beauty of nature. Using bold curving elements and bright colors, Art Nouveau was popular in posters and decorative arts, including glass objects, jewelry, wood working, and stained glass windows. Dreamee Dog studied Louis Comfort Tiffany, Gustav Klimt, Henri de Toulouse-Lautrec, Emile Galle, Egon Schiele, and Alphonse Mucha. Don't forget the Sugardoodles as you color! Dreamee Dog reminds you to download her Bunny Soup recipe. It's the surefire way to attract the Easter Bunny to your house this year.
From our kitchen to yours, you can share the day's events, be thankful, eat good home cooked food, and most important, share laughter in the kitchen and around the dinner table. Use our FREE recipes and Yummee Yummee's premium gluten-free baking mixes to make a spectacular dinner for a gathering of friends and family – gluten-free or not. Share your life; share your food. Yummee Yummee has a recipe for all occasions – holiday celebrations, parties, wedding reception, birthday, family meal, kid friendly snacks and treats, or a quiet romantic dinner.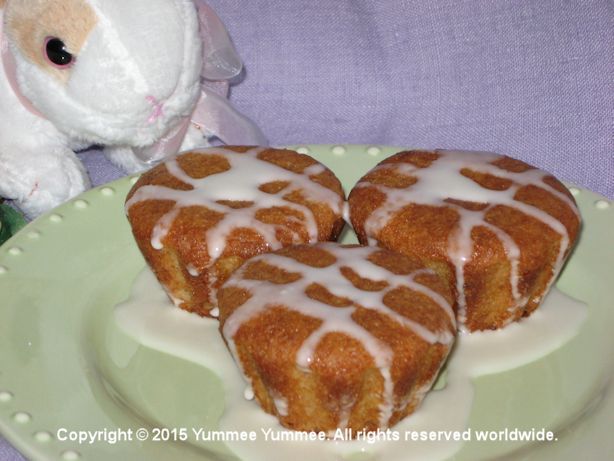 Not available in stores - online only! SHOP & SAVE 20% on a Sample Pack. It's a great way to taste test each of our premium gluten-free baking mixes. Dreamee Dog and the Yummee Yummee Team want everyone to celebrate Easter! Ultimate Lemon Muffins are a quick and delicious Spring recipe. This recipe and more, COMING SOON. Order a case of Cookiees mix today! Save time and money with Yummee Yummee's premium baking mixes, excellent recipes, and superior results. Serve only the best family-friendly fare with Yummee Yummee.

Sign Me Up! Tell me about new products, recipes, special offers, and fun for kids.