Welcome to Yummee Yummee Gluten Free!
Discover your "ONE MIX . . . Endless Possibilities!" Use Yummee Yummee's 4 premium gluten-free baking mixes. Make, bake, eat, and enjoy Simply Scrumptious sweet and savory gourmet gluten-free delicacies. NEW recipes now available.
A Sample Pack of Holiday Goodies
Bake yourself merry and bright with Yummee Yummee's premium gluten-free recipes. Vanilla Cinnamon Rolls are incredibly soft and delightfully delicious. Blackhawk Cinnamon Coffee Cake features swirls of cinnamon-sugar flavor. Cheese Danish are simple and easy to make, bake, and enjoy! Kolache Cookies feature a rich cream cheese crust and decadent cherry pie filling. Order a Sample Pack of mixes today! Did you enjoy your haunted treats?
Happy Thanksgiving!
Happy Thanksgiving! Serve up some family bonding with Yummee Yummee. Complete your feast with Mamie's Crescent Rolls. Bake a classic for dessert with Two Crust Pie - Apple or Cherry. Pan-free gluten-free bread? Yes, it's Rustic Bread Loaves. Don't forget to bake the Graham Crackers to enjoy a slice of Pumpkin Chiffon Pie. Order a case of Breads mix today! Discover your Endless Possibilities!
Christmas Cookies
Santa Claus is coming to town!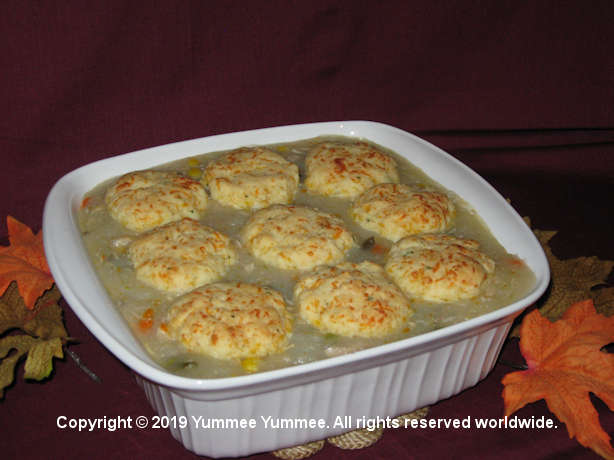 You can rely on Yummee Yummee premium gluten-free mixes and gourmet recipes for all of your entertaining needs. Santa stops for Hot Cocoa Cookies. Dust off the cookie cutters and bake Gingerbread Cookies! Make oodles of Snickerdoodles for St. Nick. It's not Fruit Cake. It's better. Fruit Cocktail Cake is moist, flavorful, and absolutely delicious. Browse our website, try a mouthwatering recipe or two from the Free & Fun page, order a case of Cookiees mix today to prepare for the holidays, and discover the Endless Possibilities for yourself.
Turkey Pot Pie
Who said leftovers had to be dull? Turkey Pot Pie uses every last bit of that delicious turkey dinner. Simple and easy with a turkey breast, frozen vegetables, and homemade gravy. Don't forget the Dreamees Chicken Pot Pie Biscuits for the savory topping. It's a perfect meal on a cold night.
Dreamee Dog Salutes America's Military Academies
Dreamee Dog is an American patriot.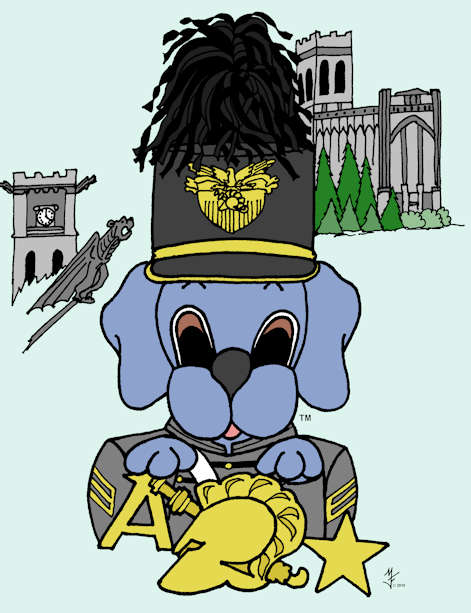 This month, she salutes the United States Federal Service Academies. She honors each institution with their mascot. The United States Air Force Academy in Colorado Springs, Colorado are the Gyrfalcons. Billy the Goat represents the United States Naval Academy in Annapolis, Maryland. The United States Coast Guard Academy has Objee the Bear and is in New London, Connecticut. While Salty the Sea Eagle is in Kings Point, New York at the United States Merchant Marine Academy. Finally, the United States Military Academy in West Point, New York has the Army Mules. Did you know that both Robert E. Lee and Mike Pompeo were graduates of the academy in West Point?
From our kitchen to yours, you can share the day's events, be thankful, eat good home cooked food, and most important, share laughter in the kitchen and around the dinner table.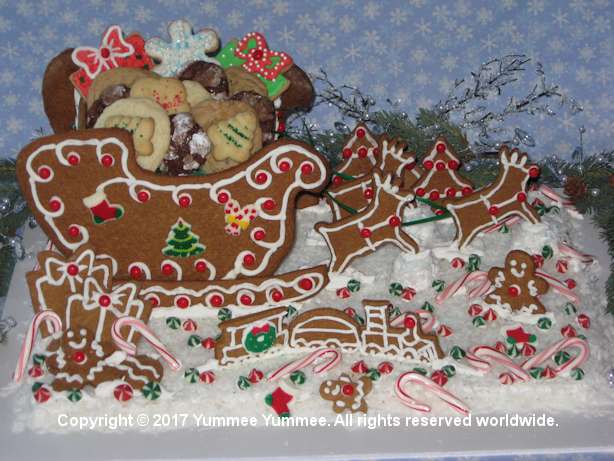 Everything you dream about and more from 4 incredibly versatile and exceptionally decadent gluten-free baking mixes. Don't deny - enjoy! Experience the world of Yummee Yummee as you enjoy nearly 300 diverse, sweet and savory, gluten-free recipes.
Not available in stores - online only! SHOP & SAVE 20% on a Sample Pack. Indulge in your dreams with our 5 star premium gluten-free baking mixes. Make a Gingerbread Sleigh for Christmas! This recipe and more, COMING SOON. Order a case of Cookiees mix today to bake your way to Christmas! Fill the sleigh with cookies. It's never too soon to stock up for Thanksgiving and Christmas baking.

Sign Me Up! Tell me about new products, recipes, special offers, and fun for kids.