Welcome to Yummee Yummee Gluten Free!
Happy Thanksgiving!
Family, friends, and Turkey. Thanksgiving is all about the food. At Yummee Yummee, we are always thankful for our premium gluten-free baking mixes. Give yourself a gift of decadent gluten-free dinner rolls and desserts. Order today for a Simply Scrumptious holiday season. NEW recipes now available. What spooky goodies did you make?
Discover your "ONE MIX . . . Endless Possibilities!" with our premium gluten-free baking mixes. Make, bake, eat, and enjoy gluten-free cookies and muffins; desserts; breakfast coffeecakes; soft, fresh, full size bread loaves for sandwiches; and fantan, crescent, or jumbo dinner rolls for Thanksgiving. Make the best gluten-free cookies for Christmas! It's easy to create great tasting, fresh, homemade, baked goods. Share your love; share your food!
Baker's Choice - Maple or Pumpkin Spice
Thanksgiving calls for delicious desserts.

Enjoy the classic Fall flavors of Maple and Pumpkin Spice. It's time to make decadent sweets with Yummee Yummee's premium gluten-free baking mixes. NEW recipes will make for a tasty Thanksgiving holiday. Order a Sample Pack today!
Thanksgiving Essentials - Gluten-Free
Be thankful for NEW gluten-free recipes.

Yummee Yummee is proud of our premium gluten-free baking mixes and gourmet recipes. Try our brand new recipe for Maple Bacon Rolls. Can you taste the sweetness? Yummee Yummee's premium Breads mix recipes use real ingredients; milk, butter, eggs, and pure granulated cane sugar or honey. Simple ingredients, simple techniques, superior results! Order a case of Breads mix today and discover what makes Yummee Yummee the BEST.
Simply Irresistible Christmas Sweets - Breakfast or Dessert
Breakfast or dessert? It's okay to forget your diet during the holidays.

Eat, snack, and be merry. Order a case of Muffins & Coffee Cakes mix today and make some Simply Scrumptious treats with Yummee Yummee's premium gluten-free baking mixes.
Christmas Cookies for Santa and the Elves
Ho Ho Ho! Santa's on his way! The Yummee Yummee Team is always on the permanent Nice list because of our gourmet Cookiees. We NEVER get coal! Plan ahead for the best tasting premium gluten-free cookies. One bite and you'll never buy store bought again. Don't forget to get your recipe for Reindeer Mix today. Works every time. Browse our website, try a recipe or two from the Free & Fun page, order a case, or two, of Cookiees mix today, and discover the Endless Possibilities for yourself.
Pumpkin Bars
Is Pumpkin Pie too much work?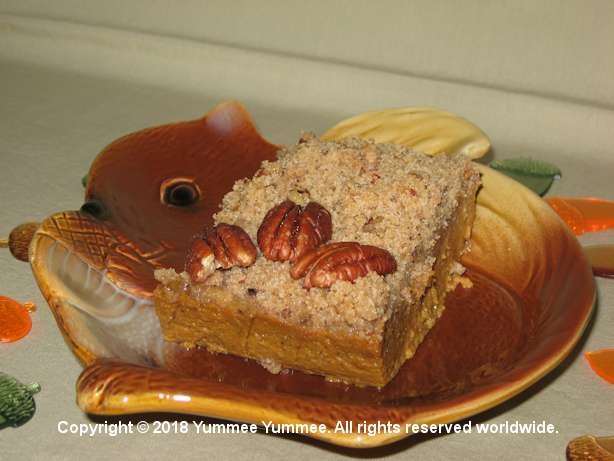 Simplify your life with Dreamees mix and an easy to make decadent pumpkin filling. Loaded with classic Pumpkin Spice flavor. Make this dessert for Thanksgiving dinner with the family. You can even prepare this recipe ahead - the flavors get better and better.
Dreamee Dog Visits Washington
Dreamee Dog visited Washington this month.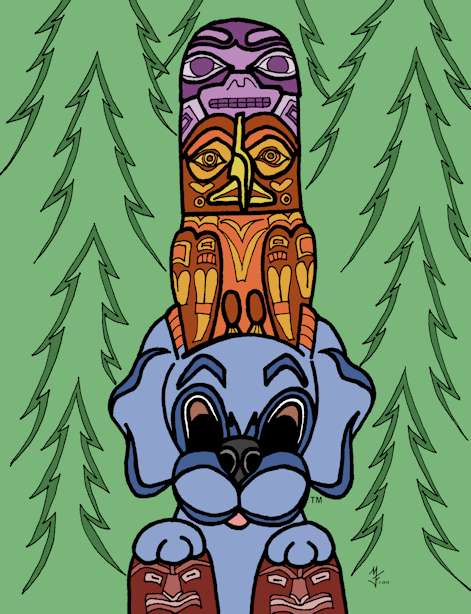 One of her first stops was the Hobbit Hut in Port Orchard. Then, she went to Mount Vernon to see the giant tulips. She retrieved a flying fish in Seattle at Pike Place Fish Market. Since it's close to Christmas, Dreamee Dog visited the Nutcracker Museum at Leavenworth. Finally, she toured some historic Totem Poles of some of the first Americans. Can you find the state marine mammal?
From our kitchen to yours, you can share the day's events, be thankful, eat good home cooked food, and most important, share laughter in the kitchen and around the dinner table. Use our FREE recipes and Yummee Yummee's premium gluten-free baking mixes to make a spectacular dinner for a gathering of friends and family – gluten-free or not. Share your life; share your food. Yummee Yummee has a recipe for all occasions – holiday celebrations, parties, wedding reception, birthday, family meal, kid friendly snacks and treats, or a quiet romantic dinner.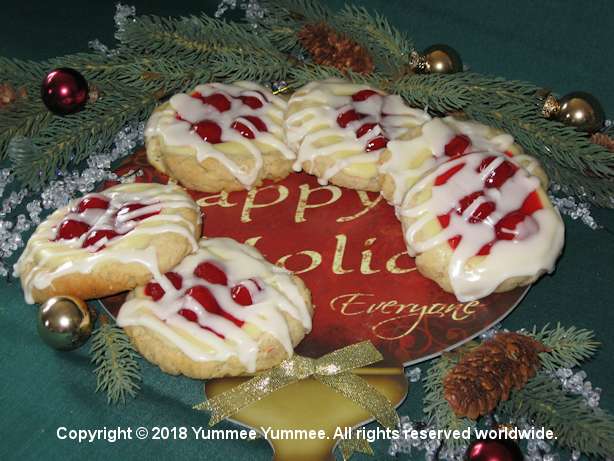 Save time and money with Yummee Yummee's premium baking mixes, excellent recipes, and superior results. Serve only the best family-friendly fare with Yummee Yummee.
Not available in stores - online only! SHOP & SAVE 20% on a Sample Pack. It's a great way to taste test each of our premium gluten-free baking mixes. Dreamee Dog and the Yummee Yummee Team want everyone to have a Happy Thanksgiving and enjoy your gluten-free food. More NEW recipes next month!




Sign Me Up! Tell me about new products, recipes, special offers, and fun for kids.