Welcome to Yummee Yummee Gluten Free!
Welcome Summer!
Discover your "ONE MIX . . . Endless Possibilities!" Use Yummee Yummee's 4 premium gluten-free baking mixes. Make, bake, eat, and enjoy Simply Scrumptious sweet and savory gourmet gluten-free delicacies. NEW recipes now available.
Spring into Summer with a Sample Pack

Welcome the summer season with Yummee Yummee. Enjoy Fiesta Biscuits. They are a spicy surprise. Mom would love a batch of Cake Donut Muffins. It's grilling season! Make Hamburger Buns. They are good to the very last bite! The celebration might be smaller this year, but every grad deserves a cake. Bake Graduation Cake for your special graduate. Did you enjoy the Easter Bunny approved sweets?
Decadent Desserts from Dreamees Mix
Sweeten your life with Yummee Yummee. Indulge in our gluten-free mixes and recipes.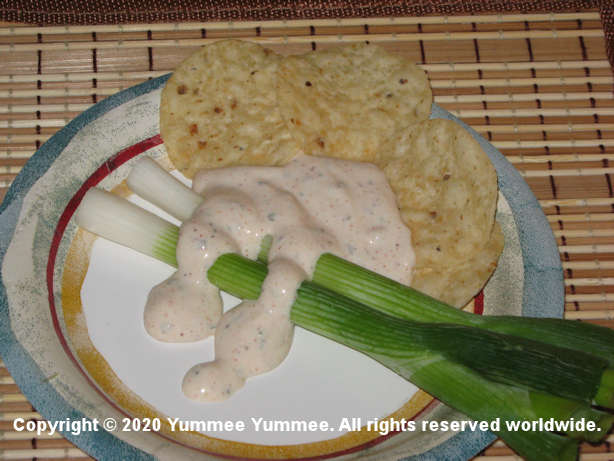 Felice's Angel Food Cake is a family-favorite recipe. Use as a base for various desserts. Summer is for quick and easy recipes. Try making Microwave Brownies. It's time for melt-in-your-mouth goodness. Cupcake Cookies are a Simply Scrumptious recipe. Cheesecake with Cherries is simple to make, and might become a summer favorite. Don't forget the homemade Graham Crackers. Browse our website. Try a mouthwatering recipe or two from the Free & Fun page. Order a case of Dreamees mix today to bake wonderful desserts for Summer, and Discover the Endless Possibilities for yourself.
Spicy Chili Ranch Dressing
Experience a flavor explosion with Spicy Chili Ranch Dressing. This homemade salad dressing features chives, cilantro, and chili powder. Raid your spice cabinet and make a delicious side salad for your favorite dinner. This dressing would make a delightful companion for grilled pork, beef, or chicken. Or, keep it simple as a dip.
Dreamee Dog Celebrates Scientists & Celiac Awareness Month
As a gluten-free pup, Dreamee Dog knows how important doctors are to diagnosing and treating disease. She is a very good dog and keeps her shots up to date.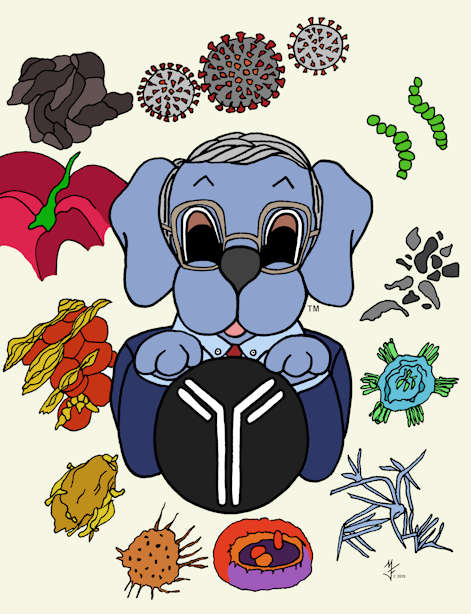 Who is the Father of Modern Vaccines? Humans, and dogs, take advantage of centuries of research in modern society. From Pasteurized milk to the MMR vaccine, modern life wouldn't be the same without these men. Color these pages and learn about the history of vaccines, immunizations, and the origin of antibiotics. Don't forget to bake something sweet while you color. Dreamee Dog recommends Peanut Butter Beana Bites.
From our kitchen to yours, you can share the day's events, be thankful, eat good home cooked food, and most important, share laughter in the kitchen and around the dinner table.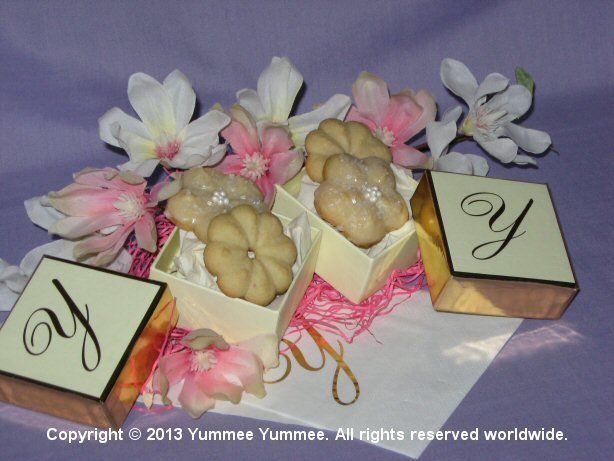 Everything you dream about and more from 4 incredibly versatile and exceptionally decadent gluten-free baking mixes. Don't deny - enjoy! Experience the world of Yummee Yummee as you enjoy nearly 300 diverse, sweet and savory, gluten-free recipes.
Not available in stores - online only! SHOP & SAVE 20% on a Sample Pack. Indulge in your dreams with our 5 star premium gluten-free baking mixes. Spritz cookies aren't just for Christmas. This recipe and more, AVAILABLE NOW. Order a case of Cookiees mix today!

Sign Me Up!
Tell me about
new products, recipes, special offers, and fun for kids
.