Welcome to Yummee Yummee Gluten Free!
Welcome Spring!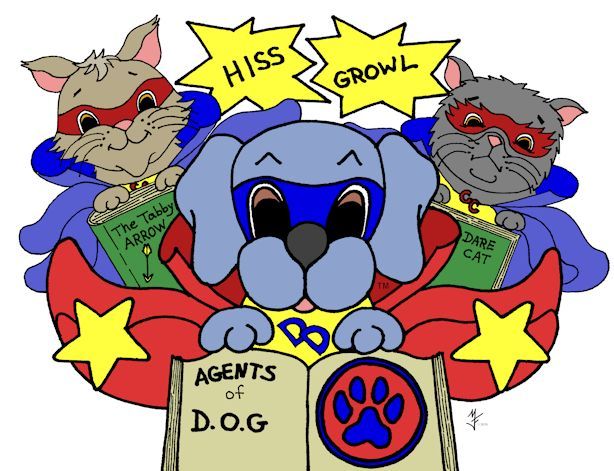 Dreamee Dog created super heros. Enjoy her May 2015 coloring pages - Agents of D.O.G.
Spring flowers have arrived. Take time to stop and smell the roses with Yummee Yummee's premium gluten-free baking mixes. From Mother's Day to the new grad, there's a recipe for everyone to enjoy - gluten-free or not. NEW recipes now available. The Easter Bunny left some sweet chocolate treats. Did you find them?
Discover your "ONE MIX . . . Endless Possibilities!" with our premium gluten-free baking mixes. Make, bake, eat, and enjoy gluten-free cookies and muffins; desserts; breakfast coffeecakes; soft, fresh, full size bread loaves for sandwiches; and breakfast rolls for a cool spring morning. Make warm from the oven gluten-free goodies for fun spring days in the park! It's easy to create great tasting, fresh, homemade, baked goods. Share your love; share your food! Celebrate Spring and your graduate with glorious gluten-free goodness.
Mother's Day Brunch and Sweets
Celebrate Mom!

She works so hard the rest of year, give her a day off to enjoy some gluten-free treats. Our gourmet recipes are simple and easy, even for kitchen novices. We know it's tough to choose just one of these fabulous recipes. Order a Sample Pack today to make, bake, eat, and enjoy these Simply Scrumptious recipes. Don't forget to try the NEW recipe - Ultimate Lemon Muffins!
Cookiees Mix - Creative Fun
Yummee Yummee's premium cookies have been known to disappear faster

than the gluten-filled variety at family events. This is just a small sampling of the easy recipes available for this versatile mix. Swap the Easter bunny chocolates on the Easter Bunny Cookies with milk chocolate bars for your Memorial Day cookout. Better than 'Smores! Simple ingredients, simple techniques, superior results! It's easy to make, bake, and enjoy delicious gluten-free food. Browse our website, try a recipe or two from the Free & Fun page, order a case of Cookiees mix today, and discover the Endless Possibilities for yourself.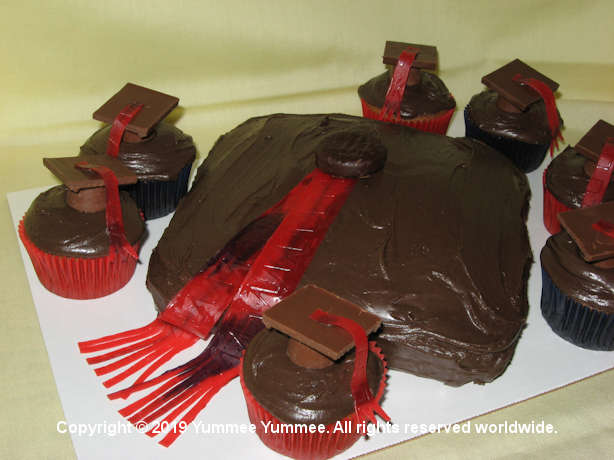 Graduation Cake
Celebrate the gluten-free Grad with this easy to make Graduation Cake! It is simple to make, bake, and decorate. This cake features sweet milk chocolate candies in the cake and decadent dark chocolate for the frosting. Store bought candies and fruit snacks supply the decorating essentials.
Dreamee Dog Visits Rhode Island
Dreamee Dog visited Rhode Island.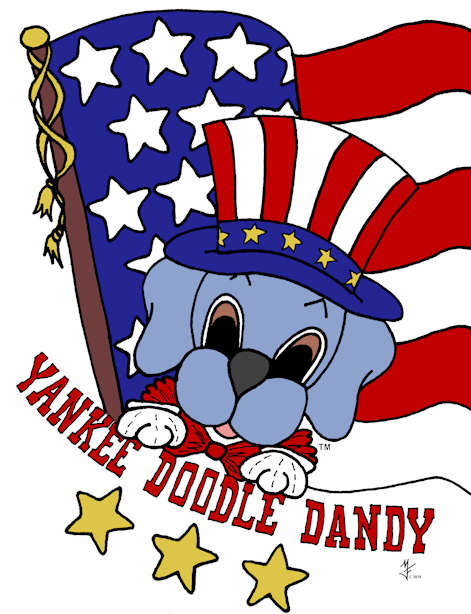 She discovered the Gorham Manufacturing Company, which was founded in 1831. The silver coffee service was an example of their work from around 1900. Next she saw the musical film, Yankee Doodle Dandy, from 1942. It was a biography of George M. Cohan, who is considered the Father of Broadway. She had to go on the carousel tour and ride Slater Park Looff Carousel, which doesn't move up and down. It's the oldest 'stander carousel' in the world. Then Dreamee Dog visited the Westerley Hospital, home to Florence Nightingale's Nursing Cap. She wanted to try it on for size. Finally, she stopped in Providence to see the Mr. Potato Head Statue. Can you find the state Marine Animal?
From our kitchen to yours, you can share the day's events, be thankful, eat good home cooked food, and most important, share laughter in the kitchen and around the dinner table. Use our FREE recipes and Yummee Yummee's premium gluten-free baking mixes to make a spectacular dinner for a gathering of friends and family – gluten-free or not. Share your life; share your food. Yummee Yummee has a recipe for all occasions – holiday celebrations, parties, wedding reception, birthday, family meal, kid friendly snacks and treats, or a quiet romantic dinner.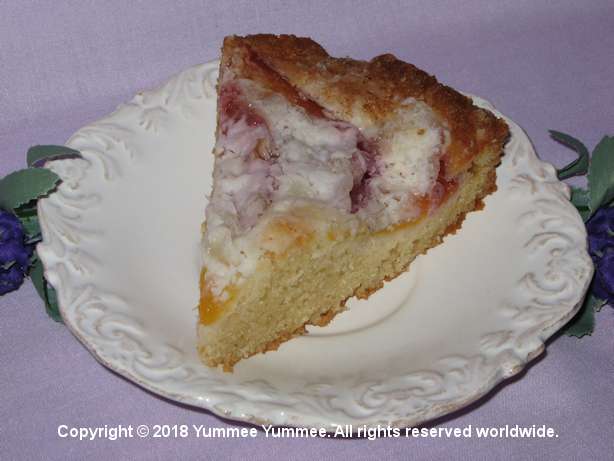 Not available in stores - online only! SHOP & SAVE 20% on a Sample Pack. It's a great way to taste test each of our premium gluten-free baking mixes. Dreamee Dog and the Yummee Yummee Team want everyone to celebrate Spring and Graduation Day! Spiral Nectarine Cake is a beautiful, elegant, and delicious recipe. This recipe and more, COMING SOON. Order a case of Cookiees mix today! Save time and money with Yummee Yummee's premium baking mixes, excellent recipes, and superior results. Serve only the best family-friendly fare with Yummee Yummee.

Sign Me Up! Tell me about new products, recipes, special offers, and fun for kids.