Welcome to Yummee Yummee Gluten Free!
Merry Christmas in July!
It's Christmas in July! Time to be in a festive mood this summer. Enjoy sweet, decadent treats with Yummee Yummee. Indulge in rich and delicious Orange Cream Cheese Swirls for a special brunch. Chocolate Crackle Cookies are fun to make and great treats by the lake. Fruit Cocktail Cake is moist, soft, and dairy-free. Savor the flavor of sweet Coffee Cake Muffins with your morning coffee or tea. Relax! It's all gluten-free, but your family won't know. It's the power of premium gourmet baking mixes and recipes from Yummee Yummee. NEW recipes now available. How did you dive into Summer fun?
Discover your "ONE MIX . . . Endless Possibilities!" with the best gluten-free baking mixes. Make, bake, eat, and enjoy gluten-free cookies and muffins; desserts; breakfast coffeecakes; soft, fresh, full size bread loaves for sandwiches; and breakfast rolls for a cool summer morning. Make warm from the oven gluten-free goodies for fun lazy summer days in the park! It's easy to create great tasting, fresh, homemade, baked goods. Share your love; share your food! Enjoy summer with glorious gluten-free goodness.
Make Summer Magical
It's berry and stone fruit season! Devour succulent, sweet strawberries, blackberries, and red raspberries. Nectarines and Zucchini are in season and demand special treatment. These gourmet recipes are simple, easy, and flavorful. Our premium baking mixes are soft, delicate, and extremely delicious. They are superior in every way to all-purpose flour blends and one cup to one cup mixes, and even easier to use. No one knows our recipes are gluten-free, unless you tell them. When was the last time you had Hamburger Buns that melted in your mouth and stayed together until the very last bite? We know it's tough to choose just one of these fabulous recipes. Order a case of Muffins & Coffee Cakes mix today to make, bake, eat, and enjoy these Simply Scrumptious recipes. Indulge in our NEW recipe - Nectarine and Berry Pandowdy! It's the ultimate experience in the taste of summer. Don't forget the ice cream!
Christmas in July
It doesn't have to be cold and snowy to enjoy Christmas flavors.

Enjoy some seasonal sweetness with Yummee Yummee premium gluten-free baking mixes and recipes. These decadent recipes are perfect for both December, and July. You can take any of these delicious recipes to the beach or potluck cookout. Take our challenge this summer! Swap your current mix for improved taste and texture. No one will know it's gluten-free. Simple ingredients, simple techniques, superior results! It's easy to make, bake, and enjoy delicious gluten-free food. Browse our website, try a recipe or two from the Free & Fun page, order a Sample Pack today for Christmas in July, and discover the Endless Possibilities for yourself.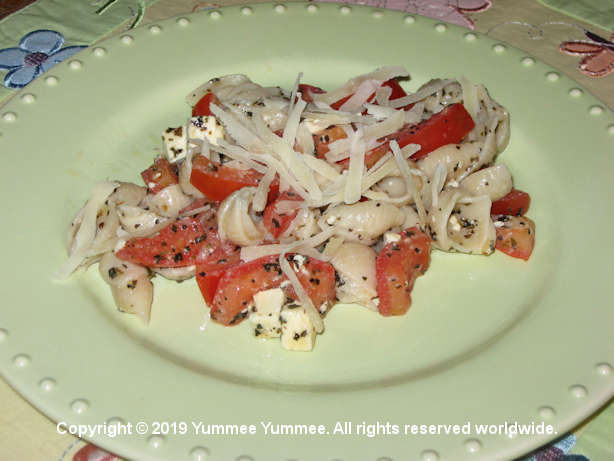 Pasta with Tomatoes and Feta
Garden fresh tomatoes and Feta cheese complement brown rice pasta. This recipe is refreshing and perfect for the warm summer nights. Garnish with fresh Parmesan cheese and enjoy. Serve as a meatless main course, or as a side with grilled steak, pork, or chicken. It's Yummee Yummee!
Dreamee Dog Visits Alabama
Yee-haw! Dreamee Dog visited Alabama.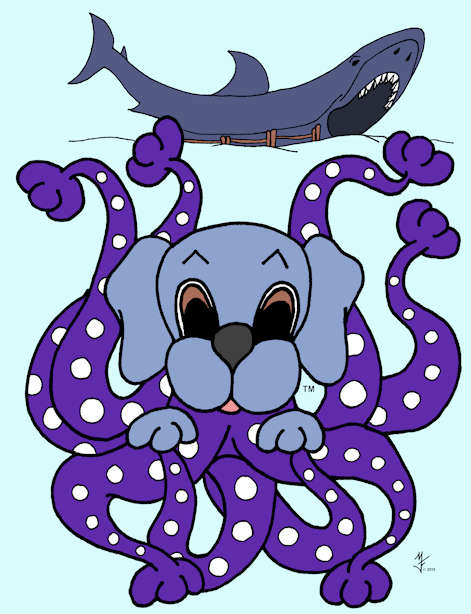 She went to Huntsville to see the US Space and Rocket Center. That space capsule was a tight fit. Next, she visited the Mobile Carnival Museum. Dreamee Dog knows a thing or two about retrieving. She visited the Bird Dog Statue at the Field Trial Capital of the World in Union Springs. Then, she saw the World's Largest Purple Octopus at Gulf Shores. Finally, she dove in to see the Lady in the Lake by artist and entertainer Mark Cline at Elberta. While she was there, she saw the Dinosaurs in the Woods and Bamahenge. Can you find the state marine animal?
From our kitchen to yours, you can share the day's events, be thankful, eat good home cooked food, and most important, share laughter in the kitchen and around the dinner table. Use our FREE recipes and Yummee Yummee's premium gluten-free baking mixes to make a spectacular dinner for a gathering of friends and family – gluten-free or not. Share your life; share your food. Yummee Yummee has a recipe for all occasions – holiday celebrations, picnics, potlucks, summer parties, wedding reception, birthday, family meal, kid friendly snacks and treats, or a quiet romantic dinner.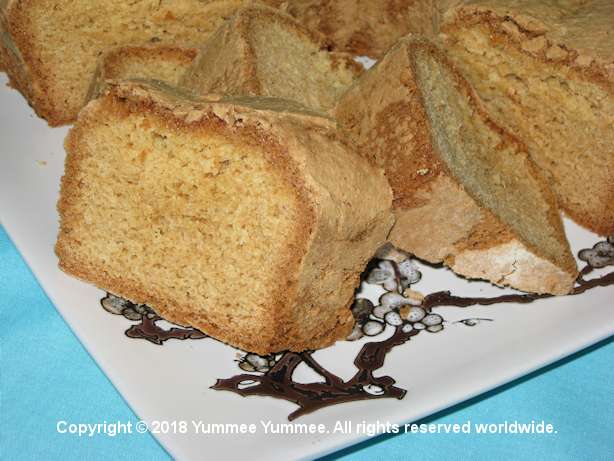 Not available in stores - online only! SHOP & SAVE 20% on a Sample Pack. It's a great way to taste test each of our premium gluten-free baking mixes. Dreamee Dog and the Yummee Yummee Team want everyone to celebrate Christmas in July! Order a case of Dreamees mix today to make your summer spectacular! Save time and money with Yummee Yummee's premium baking mixes, excellent recipes, and superior results. Serve only the best family-friendly fare with Yummee Yummee.

Sign Me Up! Tell me about new products, recipes, special offers, and fun for kids.