Welcome to Yummee Yummee Gluten Free!
From our family to yours, Merry Christmas and Happy New Year!
Discover your "ONE MIX . . . Endless Possibilities!" Use Yummee Yummee's 4 premium gluten-free baking mixes. Make, bake, eat, and enjoy Simply Scrumptious sweet and savory gourmet gluten-free delicacies. NEW recipes now available.
All I Want for Christmas is Decadent Sweet Breads
It's the Most Wonderful Time of the Year with Muffins & Coffee Cakes Mix.
We Wish You a Merry Pizza-mas
Here Comes Santa Claus' Favorite Cookies
I'll be Home for Christmas. Order a Sample Pack Today!
It's Beginning to Look a Lot like Christmas on the Free & Fun Page.
Santa Claus is coming to town! You can rely on Yummee Yummee's premium gluten-free mixes and recipes for all of your entertaining needs. You did enjoy a delicious gluten-free Thanksgiving, right? It's time to pack your sleigh and put some Yummeeness in your life. What are you waiting for? Browse our website. Try a mouthwatering recipe or two from the Free Gluten-Free Recipes page. Order a Sample Pack today to bake sweet treats for Christmas, and discover the Endless Possibilities for yourself.
Dreamee Dog's Favorite Christmas Books
Do you believe in the magic of Christmas?
Dreamee Dog is the True Believer at Yummee Yummee. She knows Santa Claus always visits good puppies. That's why she gets the best special toys, treats, and books. As an avid reader, she enjoys a good book. It's the most wonderful time of the year to curl up with a Giant Gingerbread Man cookie and a Christmas story.
Dreamee Dog loves Christmas. She can't wait for all the good smells of Christmas and all the beautiful decorations. Did you know she has a dog Nativity Set under a tree full of puppy ornaments? She wants children everywhere to enjoy the season. Dreamee Dog just knows you'll enjoy all of her coloring pages while you wait for Santa to deliver your gluten-free goodies. She couldn't decide which coloring pages she wanted to show off, so she's decorating her house with all of them. Learn about Santa's B-Team Reindeer (2012), make Christmas Ornaments (2013), celebrate the Twelve Days of Christmas (2014), Decorate for Christmas (2016), read Christmas Classics (2017), and find your favorite Christmas Sweater (2018). Star Wars' fans download Star Wars - the Force Awakens (2015)! Now, Dreamee Dog is going to curl up on her dog bed for a long winter's nap.
From our kitchen to yours, you can share the day's events, be thankful, eat good home cooked food, and most important, share laughter in the kitchen and around the dinner table.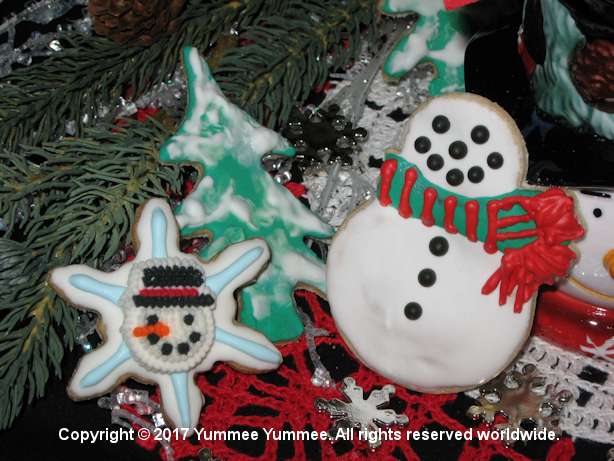 Everything you dream about and more from 4 incredibly versatile and exceptionally decadent gluten-free baking mixes. Don't deny - enjoy! Experience the world of Yummee Yummee as you enjoy nearly 300 diverse, sweet and savory, gluten-free recipes.
Not available in stores - online only! SHOP & SAVE 20% on a Sample Pack. Indulge in your dreams with our 5 star premium gluten-free baking mixes. Bake snowmen to usher in a New Year full of wonder and joy! This recipe and more, AVAILABLE NOW. Order a case of Cookies mix today to enjoy the Holidays!