Welcome to Yummee Yummee Gluten Free!
Discover your "ONE MIX . . . Endless Possibilities!" Use Yummee Yummee's 4 premium gluten-free baking mixes. Make, bake, eat, and enjoy Simply Scrumptious sweet and savory gourmet gluten-free delicacies. NEW recipes now available..
Sample Pack is a Vacation Pack
Bake ahead and enjoy a Yummee Yummee gluten-free vacation. Pound Cake with fresh strawberries and whipped cream. Triple Chocolate Muffins - breakfast, snack, or treat. Italian Bread makes great sub sandwiches. Be creative with seasonings and spices in your Hamburger Buns. Use summer fruits in pies, cobblers, and muffins. Order a Sample Pack today! Did you celebrate Christmas in July?
Road Trip!
Make time for memories.

Whether your travels take you across country or just around the block, Yummee Yummee gluten-free recipes are there for you. Microwave recipes are easy and convenient. Nachos, anyone? Try a mouthwatering recipe or two from the Free Gluten-Free Recipes. Order a case of Dreamees mix today. Discover your Endless Possibilities!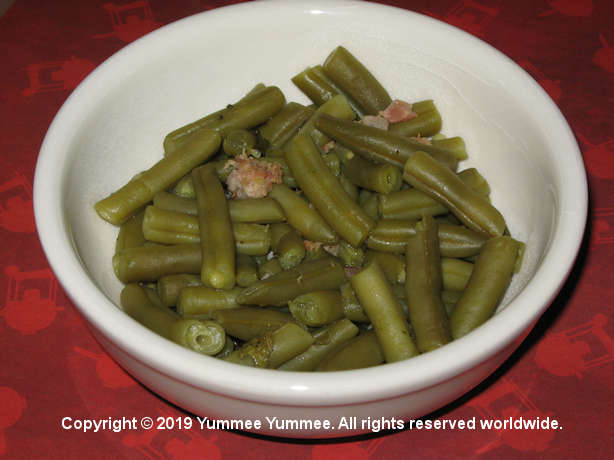 Saucepan Green Beans
Quick and easy! Saucepan Green Beans are a fast, family friendly side dish. These beans are seasoned with garlic, onion, basil, and bacon. Delicious and flavorful food makes vegetables magically disappear. Perfect for any meal hot off the grill. Plan ahead. Save room in your oven, and use Saucepan Green Beans for a gluten-free Thanksgiving.
Dreamee Dog Visits Kentucky
Dreamee Dog visited Kentucky.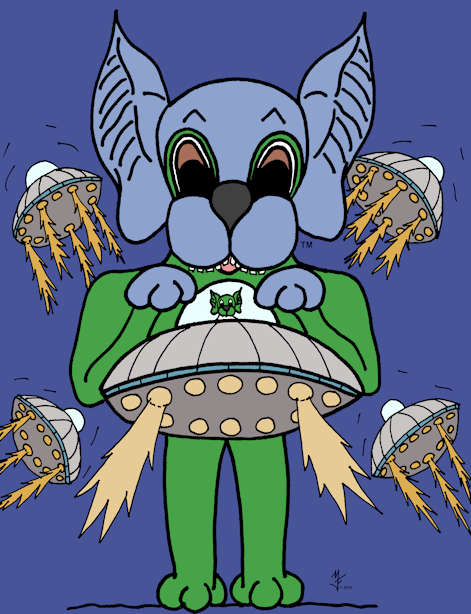 She visited Corbin, the birthplace of Colonel Sanders and Kentucky Fried Chicken. She loves good Extra Crispy Fried Chicken, and had to pose for a photo with one of those famous buckets. Next, she went to Kelly to see the Little Green Men Museum. Dreamee Dog just knows an interstellar space ship would make her travels a lot easier. Then, she attended the My Old Kentucky Home Festival in honor of songwriter Stephen Collins Foster. She went camping at the Daniel Boone National Forest in London where she followed in the footsteps of the famous explorer. Finally, Dreamee Dog went to Bowling Green to see the National Corvette Museum. The wind in her ears felt funny and there was no place to nap between stops. Dreamee Dog thinks she'll stick with her favorite mode of transportation, a mini van with her dog bed. Can you find the state musical instrument?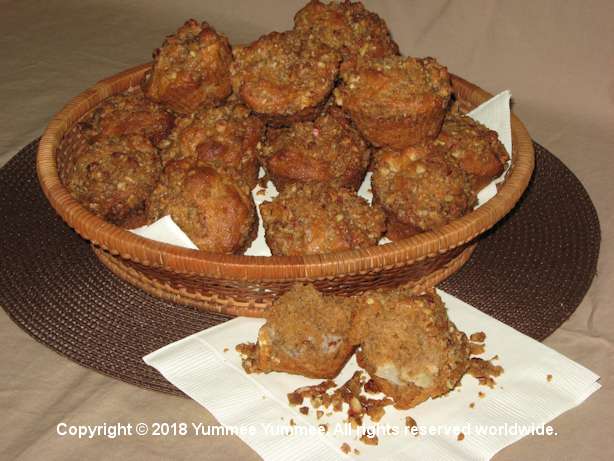 From our kitchen to yours, you can share the day's events, be thankful, eat good home cooked food, and most important, share laughter in the kitchen and around the dinner table. Everything you dream about and more from 4 incredibly versatile and exceptionally decadent gluten-free baking mixes. Don't deny - enjoy! Experience the world of Yummee Yummee as you enjoy over 200 diverse, sweet and savory, gluten-free recipes.
Not available in stores - online only! SHOP & SAVE 20% on a Sample Pack. Indulge in your dreams with our 5 star premium gluten-free baking mixes. Next month's free recipe has a taste of Fall in every bite. This recipe and more, COMING SOON. Order a case of Muffins and Coffee Cakes mix today to bake your way through Fall! It's never too soon to stock up for Thanksgiving and Christmas baking.

Sign Me Up! Tell me about new products, recipes, special offers, and fun for kids.