Welcome to Yummee Yummee Gluten Free!
Harvest some Yummee Yummee goodies today!
Yummee Yummee's premium gluten-free baking mixes and garden fresh produce are a Simply Scrumptious combination. Stock up now on Muffins & Coffee Cakes mix to make, bake, eat, and enjoy the results. Summer fruits won't last, so bake some sweet treats today with the fruits of the season. Last month, was a celebration of the red, white, and blue!
Discover your "ONE MIX . . . Endless Possibilities!" with our premium gluten-free baking mixes. Make, bake, eat, and enjoy fruit filled gluten-free muffins and coffeecakes, delectable cookies, soft, fresh, full size bread loaves, and cookies on the beach. It's easy to create great tasting, fresh, homemade, baked goods. Share your love; share your food!
Berry Patch Goodness
You can enjoy the flavors of berry season with Yummee Yummee mixes.

Raspberries, blackberries, strawberries, blueberries . . . Which one is your favorite? Order a case of Muffins & Coffee Cakes mix today and explore the endless recipe possibilities with your garden harvest.
Sweet Summer Surprises
Did you know the best peaches smell like peaches? That's right, you bake with your nose first. Pick the most fragrant peaches for the best baked goods. Use those scrumptious peaches to make spectacular cobblers from Dreamees mix. Order a case of Dreamees mix today, and get baking!
Premium Gluten-Free Buns
Fire up the grill! It's time for burgers and hot dogs.
Fire up the BBQ grill and enjoy a bun with your burger! Whether it's a cookout under the stars on your camping trip or a backyard party, no grilled burger is complete without a homemade, gourmet bun. A lettuce wrap is great, but it's not the same. These buns are good to the very last bite. No crumbling, no pasty aftertaste. Just plain delicious buns. No pan required, just shape and bake. Yummee Yummee's premium Breads mix recipes use real ingredients; milk, butter, eggs, and pure granulated sugar or honey. Simple ingredients, simple techniques, superior results! Browse our website, try a recipe or two from the Free & Fun page, order a Sample Pack today, and discover the Endless Possibilities for yourself. The Yummee Yummee Teams suggests trying Ranch Baked Beans for your next BBQ.
Applesauce Surprise
The kids will love this recipe. They'll even want to help make it!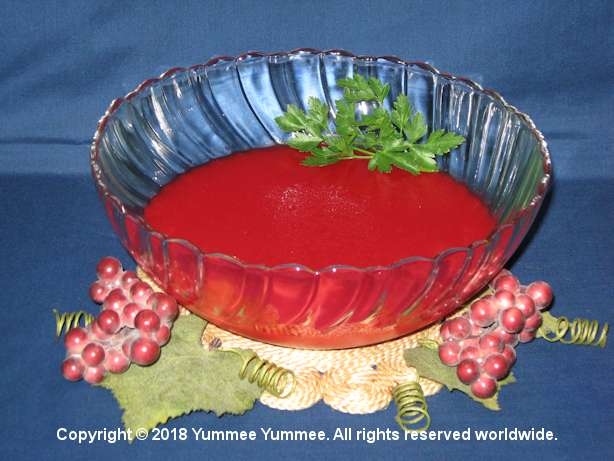 It's never to early to start shopping, cooking, and baking. Teach a little kitchen chemistry this summer with Applesauce Surprise. This recipe is simple and easy to make. It's just a few ingredients, but the kids will feel like mad kitchen scientists.
Dreamee Dog Enjoys the Fruits of the Season
Dreamee Dog loves to garden. She grows lots of Yummee Yummee fruits, vegetables, and herbs. This month, she sampled some of her hard work. She picked raspberries and strawberries. One of her many dog friends has pear trees. Dreamee Dog then harvested her zucchini to make Zucchini Bread! She followed her nose to find some delicious fresh peaches. Finally, she had a picnic where she ate garden fresh watermelon.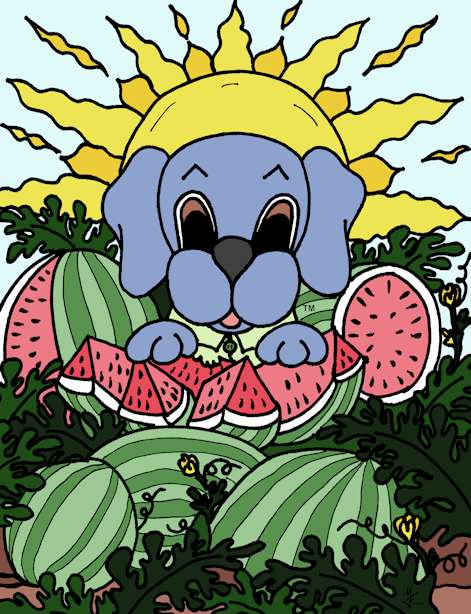 From our kitchen to yours, you can share the day's events, be thankful, eat good home cooked food, and most important, share laughter in the kitchen and around the dinner table. Use our FREE recipes and Yummee Yummee's premium gluten-free baking mixes to make a spectacular dinner for a gathering of friends and family – gluten-free or not. Share your life; share your food. Yummee Yummee has a recipe for all occasions – holiday celebrations, parties, wedding reception, birthday, family meal, kid friendly snacks and treats, or a quiet romantic dinner. Save time and money with Yummee Yummee's premium baking mixes, excellent recipes, and superior results. Serve only the best family-friendly fare with Yummee Yummee.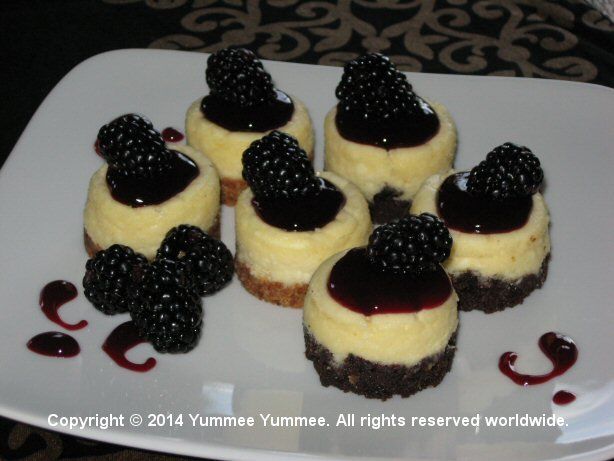 Not available in stores - online only! SHOP & SAVE 20% on a Sample Pack. It's a great way to taste test each of our premium gluten-free baking mixes. Dreamee Dog and the Yummee Yummee Team want everyone to be safe and have fun. It's Summer Time!


Sign Me Up! Tell me about new products, recipes, special offers, and fun for kids.