Welcome to Yummee Yummee Gluten Free!
Happy New Year!
Discover your "ONE MIX . . . Endless Possibilities!" Use Yummee Yummee's 4 premium gluten-free baking mixes. Make, bake, eat, and enjoy Simply Scrumptious sweet and savory gourmet gluten-free delicacies. NEW recipes now available.
A New Year's Resolution Sample Pack
Resolve to indulge with Yummee Yummee's premium gluten-free baking mixes and gourmet recipes. Baked Potato Biscuits taste just like a loaded potato with sour cream, chives, bacon bits, and cheese. Yum! Vanilla Cinnamon Rolls are incredibly soft and delightfully delicious. Streusel Muffins are the perfect recipe to chase away the winter blues. Easy Cut Out Sugar Cookies make darling snowmen - no snow boots required. Order a Sample Pack of mixes today! How was your Christmas?
Warm and Savory Breads
Savory yeast breads are the perfect complement to soup on a cold winter's night.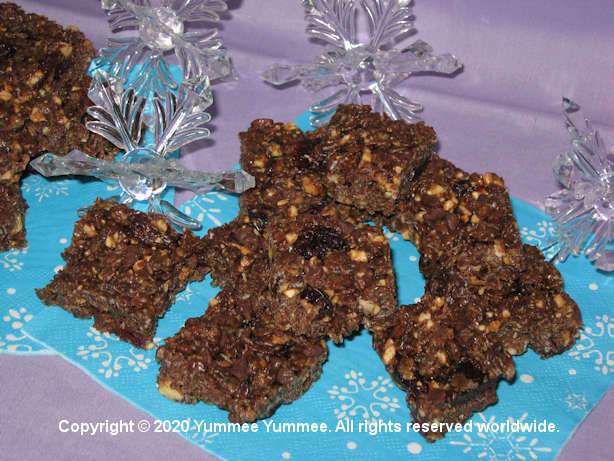 Warm up your oven and bake with Yummee Yummee gluten-free baking mixes and recipes. Celebration Challah is perfect for sharing. Chicago Style Deep Dish Pizza is warm and satisfying. Bake loaves of Scrumptious Sandwich Bread to enjoy a classic sandwich. Pizza Bread is a fun Artisan recipe that can easily be made into Hamburger Buns or Sandwich Rolls. Browse our website, try a mouthwatering recipe or two from the Free & Fun page, order a case of Breads mix today to bake decadent gluten-free yeast breads, and discover the Endless Possibilities for yourself.
Chocolate Cherry Cereal Bars
These bars are sweet and delicious. They are perfect for your New Year's diet resolution. Keep Chocolate Cherry Cereal Bars around for an afternoon snack or energy boost. Enjoy the flavors of tart dried cherries, honey roasted peanuts, honey, and lots of chocolate. No baking required!
Dreamee Dog Visits Colorado
Dreamee Dog visited Colorado.
Her first stop was Santa's Workshop in Cascade. She loves the Jolly Old Elf and wanted to thank him for all of her Christmas treats. Next, she saw Humpty Dumpty in Colorado Springs. Then, she went on a tour of the Celestial Seasonings Tea Factory in Boulder. There were so many good smells on the Tea Tour. She had to visit Buffalo Bill's Grave and Museum. Finally, she went to Dinosaur National Monument. The state flower is the Rocky Mountain Columbine. Can you find the state bird?
From our kitchen to yours, you can share the day's events, be thankful, eat good home cooked food, and most important, share laughter in the kitchen and around the dinner table.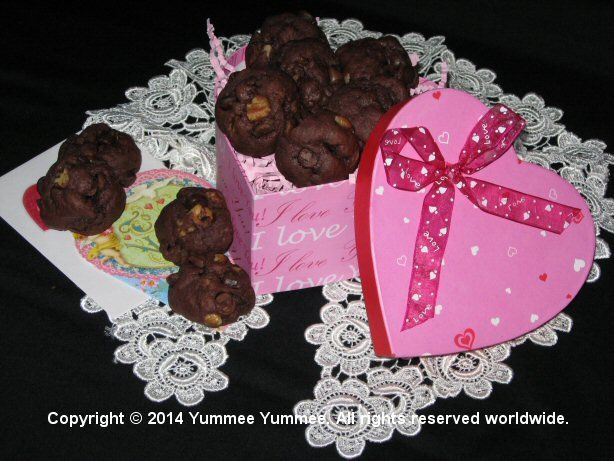 Everything you dream about and more from 4 incredibly versatile and exceptionally decadent gluten-free baking mixes. Don't deny - enjoy! Experience the world of Yummee Yummee as you enjoy nearly 300 diverse, sweet and savory, gluten-free recipes.
Not available in stores - online only! SHOP & SAVE 20% on a Sample Pack. Indulge in your dreams with our 5 star premium gluten-free baking mixes. Bake some love for your sweetie. This recipe and more, COMING SOON. Order a case of Dreamees mix today!

Sign Me Up! Tell me about new products, recipes, special offers, and fun for kids.