Welcome to Yummee Yummee Gluten Free!
It's Summer! Time for fun.
Hamburger Buns that won't fall apart, but are soft as a pillow. Spicy Pepper Jack's Crackers for summer road trips. S'mores on fresh baked Graham Crackers by a roaring bonfire. Sugardoodles are the ultimate soft sugar cookies. Perfect for a road trip, and they will last for the week's vacation by the lake, if you don't eat them all first. Decadent Stone Fruit Cobbler Muffins to start your morning. Relax! It's all gluten-free, but your family won't know. It's the power of premium gourmet baking mixes and recipes from Yummee Yummee. NEW recipes now available. Did you celebrate the gluten-free grad?
Discover your "ONE MIX . . . Endless Possibilities!" with the best gluten-free baking mixes. Make, bake, eat, and enjoy gluten-free cookies and muffins; desserts; breakfast coffeecakes; soft, fresh, full size bread loaves for sandwiches; and breakfast rolls for a cool summer morning. Make warm from the oven gluten-free goodies for fun lazy summer days in the park! It's easy to create great tasting, fresh, homemade, baked goods. Share your love; share your food! Enjoy summer with glorious gluten-free goodness.
Sweet and Savory Sample Pack
Celebrate Summer and the USA! It's red, white, and Yummee Yummee. Our gourmet recipes are simple, easy, and flavorful. Our premium baking mixes are soft, delicate, and delicious. No one knows our recipes are gluten-free, unless you tell them. When was the last time you had Hamburger Buns that melted in your mouth and stayed together until the very last bite? We know it's tough to choose just one of these fabulous recipes. Order a Sample Pack today to make, bake, eat, and enjoy these Simply Scrumptious recipes. Indulge in our NEW recipe - Spiral Nectarine Cake! It's the ultimate experience in the taste of summer. Fresh summer fruits make the best baked goods. Dig in!
Fun in the Sun
Enjoy the lazy days of summer with Yummee Yummee.

The sweet summer flavors of peaches and nectarines are perfectly complemented with our premium gluten-free baking mixes and recipes. Take our challenge this summer! Swap your current mix for improved taste and texture. No one will know it's gluten-free. Simple ingredients, simple techniques, superior results! It's easy to make, bake, and enjoy delicious gluten-free food. Browse our website, try a recipe or two from the Free & Fun page, order a case of Cookiees mix today, and discover the Endless Possibilities for yourself.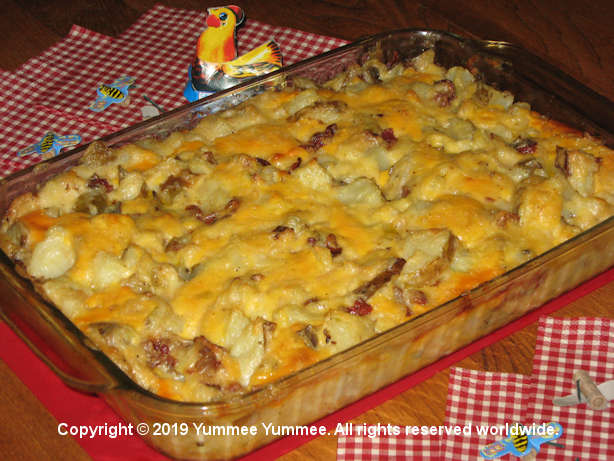 Potluck Potato Salad
Potato Salad is a picnic classic. Enjoy a warm and comforting side dish this summer. Potluck Potato Salad is not low calorie, but it is a super side dish for a potluck dinner. It's Simply Scrumptious. Potatoes are smothered in mayonnaise and cheese and complemented with bacon and garlic. It's Yummee Yummee!
Dreamee Dog Visits Maryland
Dreamee Dog visited Maryland.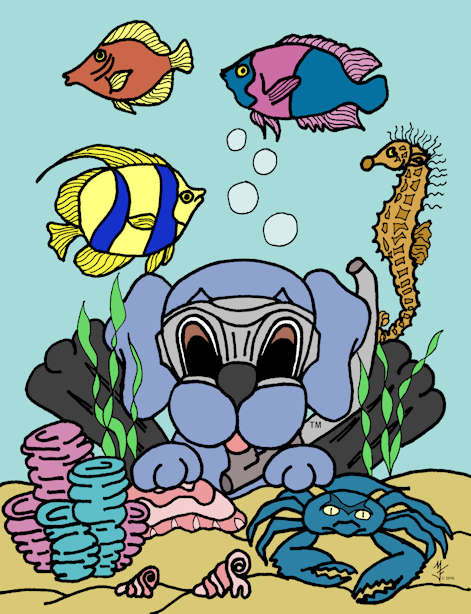 She went to the Ocean City Boardwalk to see the National Aquarium. Next, was a visit to Antietam National Battlefield. Her ancestors served in the Navy! Then, she went to the B & O Railroad Museum in Baltimore. Dreamee Dog loved seeing the Enchanted Forest at Clark's Elioak Farm in Ellicott City. Finally, she went to the Fort McHenry National Monument where the USS Constellation is anchored and Francis Scott Key wrote the Star Spangled Banner during the War of 1812. She loves being an all-American pup! Can you find this unique sea creature?
From our kitchen to yours, you can share the day's events, be thankful, eat good home cooked food, and most important, share laughter in the kitchen and around the dinner table. Use our FREE recipes and Yummee Yummee's premium gluten-free baking mixes to make a spectacular dinner for a gathering of friends and family – gluten-free or not. Share your life; share your food. Yummee Yummee has a recipe for all occasions – holiday celebrations, picnics, potlucks, summer parties, wedding reception, birthday, family meal, kid friendly snacks and treats, or a quiet romantic dinner.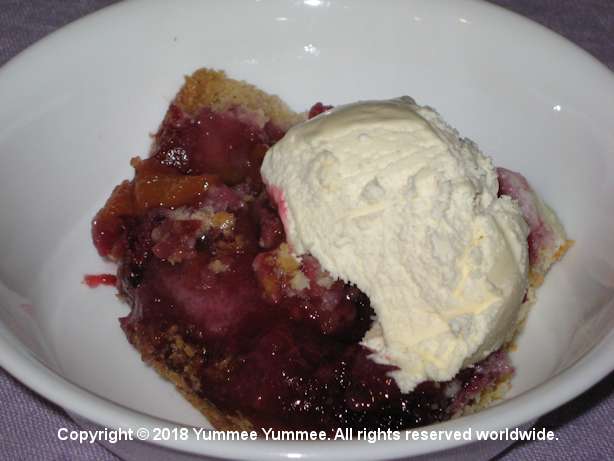 Not available in stores - online only! SHOP & SAVE 20% on a Sample Pack. It's a great way to taste test each of our premium gluten-free baking mixes. Dreamee Dog and the Yummee Yummee Team want everyone to celebrate Summer Fun! Nectarine and Berry Pandowdy is a vintage recipe made gluten-free. Enjoy the flavors of the summer! This recipe and more, COMING SOON. Order a case of Dreamees mix today to make your summer spectacular! Save time and money with Yummee Yummee's premium baking mixes, excellent recipes, and superior results. Serve only the best family-friendly fare with Yummee Yummee.

Sign Me Up! Tell me about new products, recipes, special offers, and fun for kids.