Welcome to Yummee Yummee Gluten Free!
March - Basketball Madness! There's an App, appetizer, for That!
Basketball fans, it's your time to party! Before the game make delicious appetizers for your game day party. Yummee Yummee has all the recipes you'll need for a fun and tasty time. Make dozens of artisan crackers and add a savory dip. Don't forget the fun finger foods. With Yummee Yummee, there's a recipe for everyone - gluten-free or not. Need a pizza idea? Visit last month's home page.

Discover your "ONE MIX . . . Endless Possibilities!" with our premium gluten-free baking mixes.
Premium Artisan Flavored Crackers, Biscuits, and Appetizers
Yummee Yummee's Dreamees mix gives you

incredible flexibility in your baking - savory or sweet. Last month featured our pizza options - thick crust, regular crust, Chicago style deep dish, and even pizza bread. This month Dreamees mix leads the charge with savory crackers and biscuits. Or, you can make some incredibly delicious desserts from cookies and pies to mouth watering cheesecakes. Discover why "ONE MIX . . . Endless Possibilities!" is more than a slogan. It's real.
Showcase Gluten-Free Crackers with Delicious Dips
Salty snacks are an easy game day prep. But, don't forget the dip! There's nothing like a good tortilla chip in salsa or a spicy dip. It's easy to fill-up on junk food watching the games. There's no reason it cannot be gluten-free with Yummee Yummee. And, you can expect compliments!
Finger Food
Yummee Yummee's premium gluten-free baking mixes make simply scrumptious baked goods - from pizza to sweet muffins. Don't hesitate. Choose from more than 150 different recipes using our gluten-free baking mixes. Order a case of mixes today!

There's more to life than baked goods. Eating gluten-free can be a challenge. That's why Yummee Yummee delivers a new free gluten-free recipe every month. Enjoy the madness and cheer for your favorite college basketball team.
Yummee Yummee's premium baking mixes are formulated for taste, texture, and simplicity. You want and need recipe flexibility in your kitchen and baking. Pick your recipe, use our baking mix, make, bake, eat, and enjoy your results. Many gluten-free products are just okay. Why waste your time and money on mediocre food?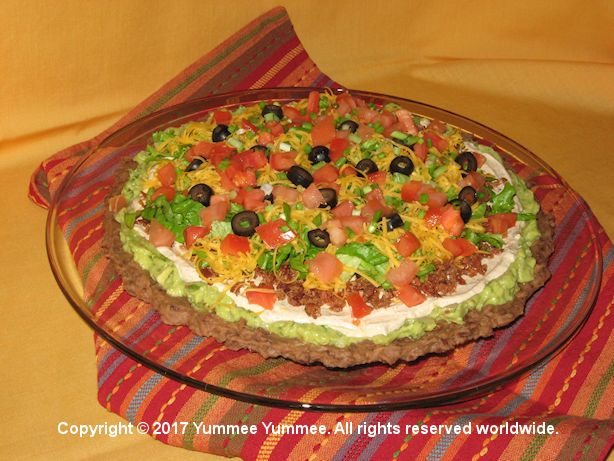 Try Yummee Yummee baking mixes instead. Order a Sample Pack and put Yummee Yummee to your taste test.
Layered Fiesta Dip
Hot, spicy, and worth the effort. Layer on some fun this March with this quick and easy appetizer dish. It's a family favorite, so it will disappear quickly. Layered Fiesta Dip has layers of flavor that are sure to please the basketball fans at your house. Dreamee Dog is cheering for her home team. Let's go, Cats! BEARDOWN!
Dreamee Dog Visits Nevada
Dreamee Dog toured the great state of Nevada this month. Her first stop was the Hoover Dam, one of the projects built during the Great Depression. She took a lot of photos while she was there. Then, she went to Las Vegas to check out all the lights on the strip and went to see the replica of King Tut's tomb. She played some pinball at the Pinball Hall of Fame. Her favorite was the clown pinball machine. Dreamee Dog then headed out to Reno to see the National Automobile Museum. Finally, she drove by Area 51 where she met a visitor from another planet. The visitor wanted to know where to find the best gluten-free pizza.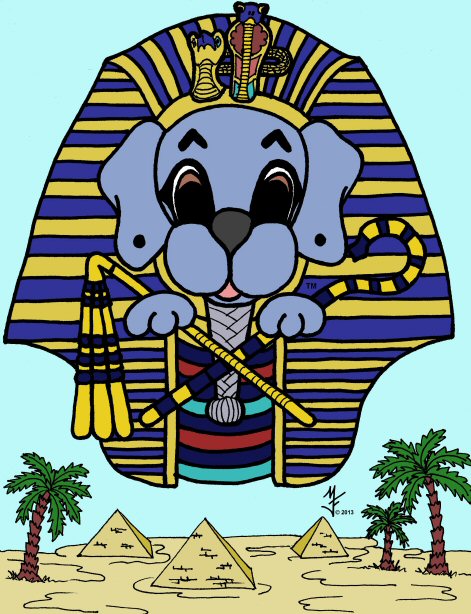 From our kitchen to yours, you can share the day's events, be thankful, eat good home cooked food, and most important, share laughter in the kitchen and around the dinner table. Use our FREE recipes and Yummee Yummee's premium gluten-free baking mixes to make a spectacular dinner for a gathering of friends and family – gluten-free or not. Share your life; share your food. Yummee Yummee has a recipe for all occasions – holiday celebrations, parties, wedding reception, birthday, family meal, kid friendly snacks and treats, or a quiet romantic dinner. Save time and money with Yummee Yummee's premium baking mixes, excellent recipes, and superior results. Serve only the best family-friendly fare with Yummee Yummee.

Not available in stores - online only! SHOP & SAVE 20% today! A Sample Pack is a great way to taste test each of our premium gluten-free baking mixes. Dreamee Dog and the Yummee Yummee Team wish you a Happy St. Patrick's Day! Celebrate with gluten-free Irish Soda Bread.
Sign Me Up! Tell me about new products, recipes, special offers, and fun for kids.