Welcome to Yummee Yummee Gluten Free!
Discover your "ONE MIX . . . Endless Possibilities!" Use Yummee Yummee's 4 premium gluten-free baking mixes. Make, bake, eat, and enjoy Simply Scrumptious sweet and savory gourmet gluten-free delicacies. NEW recipes now available..
Fall Into Baking
It's time to play in the leaves with Yummee Yummee's gourmet gluten-free recipes. The taste of Fall is Apple Butter Streusel Muffins. Mom's Pound Cake is delicious with apples and spiced whipped cream. Brown Sugar Pumpkin Bread will satisfy your pumpkin spice cravings. Orange Chip Cookies taste like a favorite creamy orange dessert. Order a case of Muffins and Coffee Cakes mix today! How did you enjoy your Summer Road Trip?
Holiday Preview
The holidays are coming! You can rely on Yummee Yummee premium gluten-free mixes and recipes for all of your entertaining needs. Cheddar Cheese Crackers are made for Chili, or Witch's Brew. Your Trick-or-Treaters will love Wicked Witches' Fingers. Fantan Dinner Rolls make your Thanksgiving pop! Stuff the stockings with Mini Chocolate Chip Muffins. Try a mouthwatering recipe or two from the Free Gluten-Free Recipes. Order a Sample Pack today. Discover your Endless Possibilities!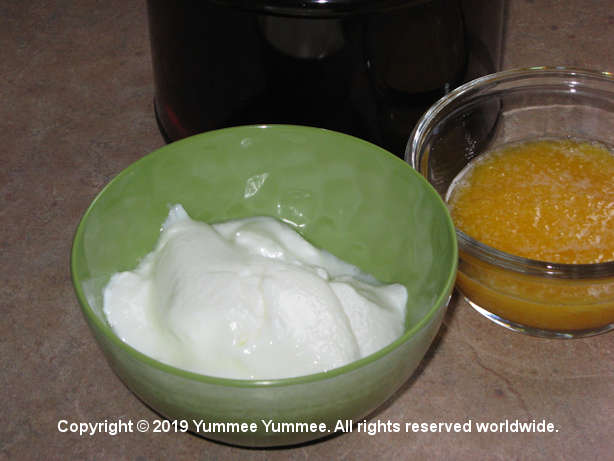 Homemade Yogurt
Homemade Yogurt is tangy, rich, and creamy. Serve plain with crisp rice cereal for a quick breakfast or morning pick me up. It is even better with local honey and fresh fruit - peaches, apricots, raspberries, strawberries . . . Or, for convenience, add pureed canned fruit. This recipe makes delicious old-fashioned yogurt. Simple to make, and wonderful to eat. Enjoy!
Dreamee Dog's Super Heroes IV
Dreamee Dog returns as everyone's favorite team of superheroes, the Guardians of the Galaxy.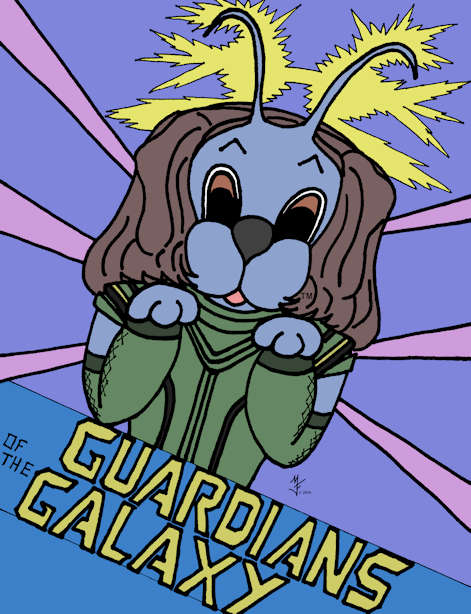 She couldn't decide who was her favorite, so she dressed up as all of them. Brush up on your foreign language skills with Groot. Gamora and Drax help defeat the bad guys, while Mantis reveals a secret. Put on some great classic 80s music in honor of Star-Lord and nibble on some gluten-free cookies while you color these pages. Don't let Rocket steal your crayons!
From our kitchen to yours, you can share the day's events, be thankful, eat good home cooked food, and most important, share laughter in the kitchen and around the dinner table.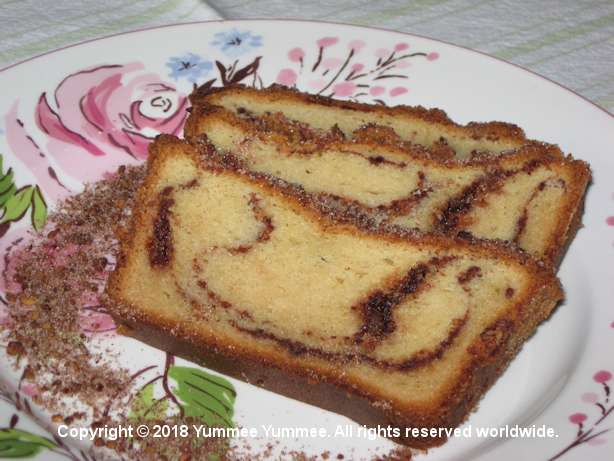 Everything you dream about and more from 4 incredibly versatile and exceptionally decadent gluten-free baking mixes. Don't deny - enjoy! Experience the world of Yummee Yummee as you enjoy nearly 300 diverse, sweet and savory, gluten-free recipes.
Not available in stores - online only! SHOP & SAVE 20% on a Sample Pack. Indulge in your dreams with our 5 star premium gluten-free baking mixes. More Fall flavors coming next month. This recipe and more, COMING SOON. Order a case of Muffins and Coffee Cakes mix today to bake your way through Fall! It's never too soon to stock up for Thanksgiving and Christmas baking.

Sign Me Up! Tell me about new products, recipes, special offers, and fun for kids.