Welcome to Yummee Yummee Gluten Free!
Happy Easter!
The Easter Bunny loves Yummee Yummee premium baking mixes. Cookiees Mix makes decadent cut out sugar cookies. Do you know the Easter Bunny's favorite food group? It's Carrot Cake made from Yummee Yummee's gourmet Muffins & Coffee Cakes mix! You did share a gluten-free sweet with your Valentine, right?
Discover your "ONE MIX . . . Endless Possibilities!" with our premium gluten-free baking mixes. Make, bake, eat, and enjoy gluten-free dinner rolls, muffins, coffeecakes, sweet breakfast breads, and cookies by the dozens. It's easy to create great tasting, fresh, homemade, baked goods. Share your love; share your food!
Cotton Tail Classics
Hippity-Hoppity. You'd better hurry down the bunny trail. Easter is April 1, and you want to have a successful holiday. Browse the Free & Fun page for some extra special Easter recipes. The Easter Bunny only comes to houses that make Bunny Soup. Order a case of Yummee Yummee Muffins & Coffee Cakes mix today.
Easter Bunny Cut Out Cookies
Yummee Yummee's premium Cookiees mix has a recipe for everyone to enjoy.

Easy Cut Out Sugar Cookies is just one of nearly 3 dozen different recipe possibilities with 1 versatile mix. Explore what endless recipe possibilities can do for you with a case of Cookiees mix.
Premium Gluten-Free Bread
What's in your Bread? Can you even pronounce some of the ingredients? You deserve amazing homemade bread and yeast-based coffee cakes. You don't have to be a food scientist, a chef, or have an advanced professional degree to bake our simply scrumptious bread. Yummee Yummee's premium Breads mix recipes use a standard bread pan and real ingredients; milk, butter, eggs, and pure granulated sugar or honey. Simple ingredients, simple techniques, superior results! Browse our website, try a recipe or two from the Free & Fun page, order a Sample Pack today, and discover the Endless Possibilities for yourself.
Chocolate Peppermint Brownie Cheesecake
This recipe is sure to bring you good luck. Chocolate Peppermint Brownie Cheesecake is a delicious no-bake dessert.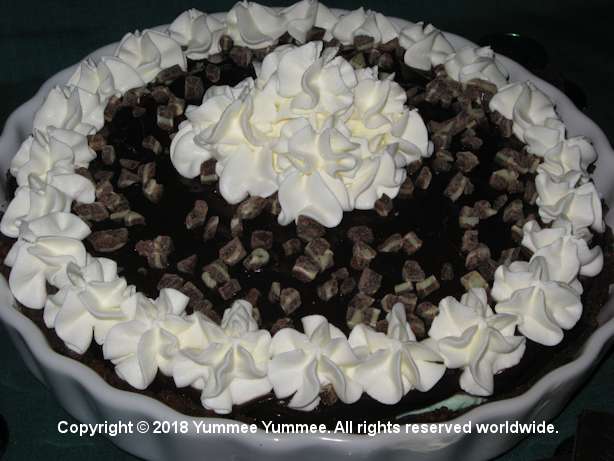 With a crust of brownie crumbs, this pie tastes like a decadent brownie sundae.

A rich cream cheese filling is topped with Andes Crème de Menthe baking chips and chocolate fudge pudding. Don't forget the extra whipped cream!
Have an Egg-Ceptional Easter with Dreamee Dog
Dreamee Dog had a great time last year painting eggs with Impressionist masters. This year, she made some new artist friends. Modern art became popular during the 20th century. It included various movements, such as Modernism, Abstract Expressionism, Pop Art, Surrealism, Cubism, and Fauvism.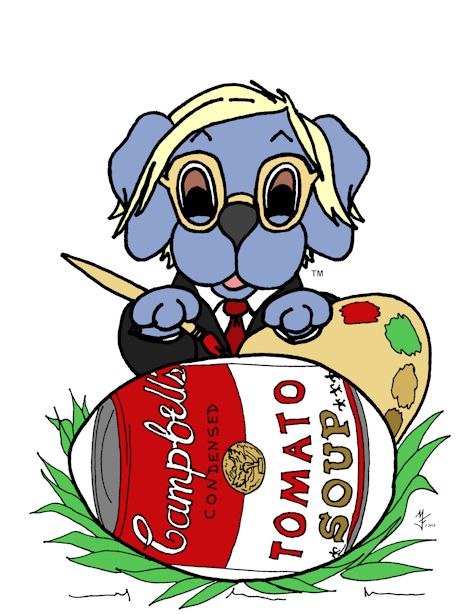 Artists used various mediums and methods to create artistic masterpieces. Dreamee Dog painted Easter eggs with Henri Matisse, Georgia O'Keeffe, Jackson Pollock, Andy Warhol, Salvador Dali, and Pablo Picasso. She finds that it helps with her creativity when she dresses like the artists.
From our kitchen to yours, you can share the day's events, be thankful, eat good home cooked food, and most important, share laughter in the kitchen and around the dinner table. Use our FREE recipes and Yummee Yummee's premium gluten-free baking mixes to make a spectacular dinner for a gathering of friends and family – gluten-free or not. Share your life; share your food.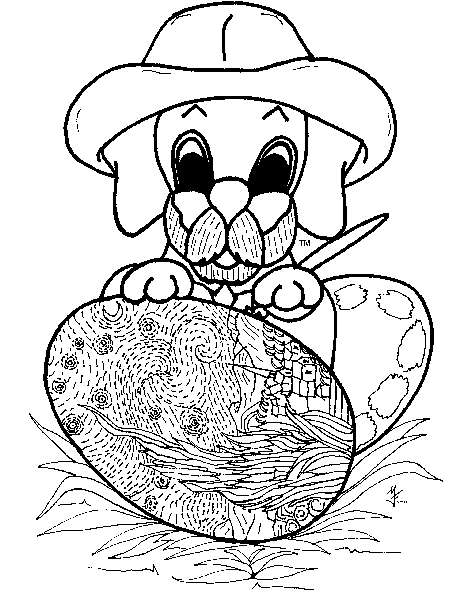 Yummee Yummee has a recipe for all occasions – holiday celebrations, parties, wedding reception, birthday, family meal, kid friendly snacks and treats, or a quiet romantic dinner. Save time and money with Yummee Yummee's premium baking mixes, excellent recipes, and superior results. Serve only the best family-friendly fare with Yummee Yummee.
Not available in stores - online only! SHOP & SAVE 20% on a Sample Pack. It's a great way to taste test each of our premium gluten-free baking mixes. Dreamee Dog and the Yummee Yummee Team wish you a Happy Easter!
Sign Me Up! Tell me about new products, recipes, special offers, and fun for kids.