Welcome to Yummee Yummee Gluten Free!
Share Your Gluten-Free Love
Discover your "ONE MIX . . . Endless Possibilities!" Use Yummee Yummee's 4 premium gluten-free baking mixes. Make, bake, eat, and enjoy Simply Scrumptious sweet and savory gourmet gluten-free delicacies. NEW recipes now available.
Share Love with Dreamees and Breads
Enjoy delicious savory goodies and decadent sweets with Yummee Yummee's premium gluten-free mixes and gourmet recipes. Rose's Cherry Rounds are a decadent sweet yeast dough recipe topped with succulent cherries. Baked Potato Biscuits taste just like a loaded baked potato with sour cream, chives, bacon bits, and cheese. Yum! Make King Cake and let the good times roll as you celebrate Mardi Gras! Chocolate Fudge Cookies are a great way to bake a box of chocolates. Order a case of Breads or Dreamees mix today! Don't break your New Year's Resolution to indulge in Yummee Yummee goodness!
Valentine's Day Cookies
Happy Valentine's Day! Cookies are the perfect way to celebrate. Enjoy Yummee Yummee gluten-free mixes and recipes. Chocolate Chip Cookies are a sweet Valentine. Chocolate Cut Out Cookies are rich and chocolaty. Daddee's Favorite and White Chocolate Peppermint Cookies make delicious Conversation Hearts from a heart-shaped press-in cookie pan.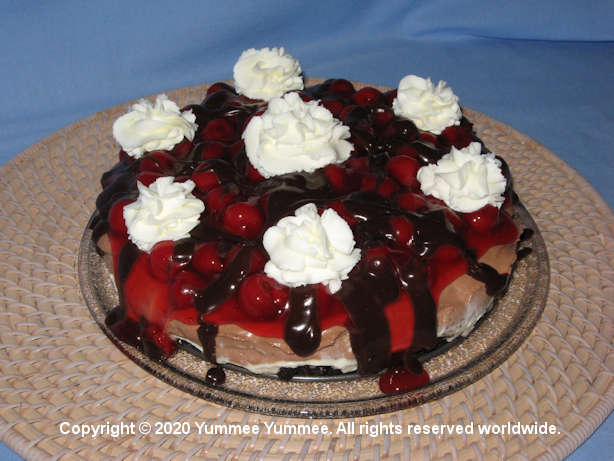 Cherry Cheesecake Bars are an indulgent and decadent recipe. Browse our website, try a mouthwatering recipe or two from the Free & Fun page, order a case of Cookiees mix today to bake delicious, delectable, and dunkable cookies. Discover the Endless Possibilities for yourself.
Chocolate Cherry Cheesecake
Romantic dinner? Make Chocolate Cherry Cheesecake for dessert. This is a rich, sweet, and decadent no-bake recipe. Indulge in chocolate, cherries, and a sweet cheesecake with whipped cream. Enjoy!
Dreamee Dog Visits Virginia
Dreamee Dog visited Virginia.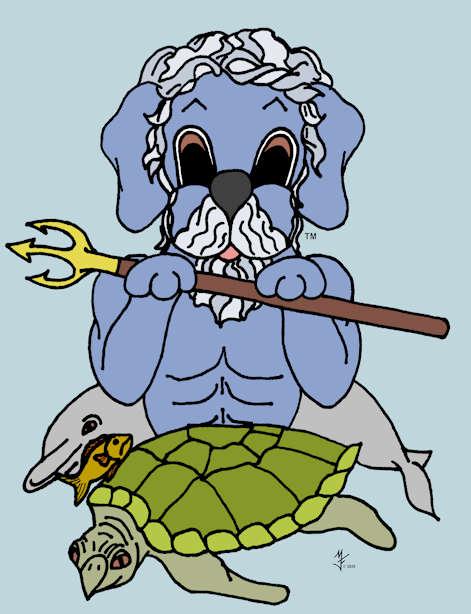 She loves water, so her first stop was to see the Statue of Neptune on the Cape Charles Boardwalk by the artist Zhang Cong. Then, she went to see the swimming wild ponies on the Chincoteague and Assateague Islands. She thought it would be fun to play in the water with them. Dreamee Dog needed a snack! She stopped by Pickle Bob's Soft Serve Ice Cream in Haymarket. She loves ice cream, but she always eats it too fast and does a great big burp. Next, she went back in the water at the Aquarium and Marine Science Museum in Virginia Beach. She loves watching fish swim. Her last stop was Colonial Williamsburg where she saw a printer and book binder's shop. She loved seeing all the people dressed in period costumes. Can you find the state bat?
From our kitchen to yours, you can share the day's events, be thankful, eat good home cooked food, and most important, share laughter in the kitchen and around the dinner table.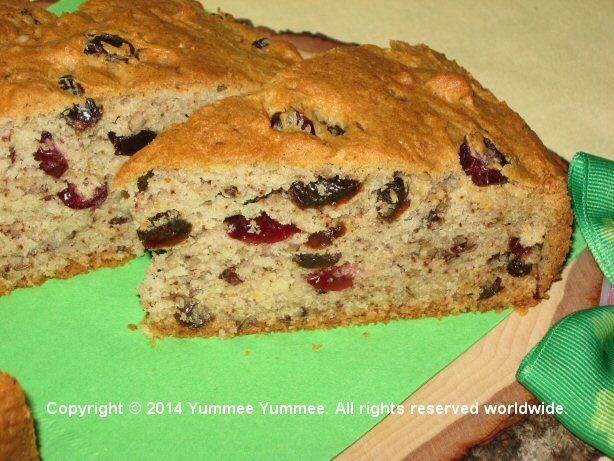 Everything you dream about and more from 4 incredibly versatile and exceptionally decadent gluten-free baking mixes. Don't deny - enjoy! Experience the world of Yummee Yummee as you enjoy nearly 300 diverse, sweet and savory, gluten-free recipes.
Not available in stores - online only! SHOP & SAVE 20% on a Sample Pack. Indulge in your dreams with our 5 star premium gluten-free baking mixes. Bake yourself some luck for St. Patty's Day. This recipe and more, COMING SOON. Order a case of Muffins & Coffee Cakes mix today!

Sign Me Up! Tell me about new products, recipes, special offers, and fun for kids.