Welcome to Yummee Yummee Gluten Free!
Valentine's Day!
How do you say I love you to a gluten-free sweetheart? With Yummee Yummee premium baking mixes, of course. Discover endless recipe possibilities for chocolate confections. These recipes are the perfect excuse to break your New Year's Resolution.
Discover your "ONE MIX . . . Endless Possibilities!" with our premium gluten-free baking mixes. Make, bake, eat, and enjoy gluten-free dinner rolls, muffins, coffeecakes, sweet breakfast breads, and cookies by the dozens. It's easy to create great tasting, fresh, homemade, baked goods. Share your love; share your food!
Cookies are for Lovers
Candy is dandy, but don't you want to impress your Valentine? Try any of our premium cookie recipes as a boy/girlfriend magnet. The cookies are so good he or she will forget they are gluten-free. We won't guarantee you a long term relationship, but we can assure you of baking success. Order a case of Yummee Yummee Cookiees mix today.
Fanciful Sweets for your Sweetie
Whether baking for your sweetie or all for yourself, there is a recipe for everyone to enjoy.

Yummee Yummee's premium baking mixes and recipes are simple and quick with decadently divine results. Explore what endless recipe possibilities can do for you. Browse our website, try a recipe or two from the Free & Fun page, order a Sample Pack today, and discover the Endless Possibilities for yourself.
Brownie Dip
Is there such a thing as too much chocolate?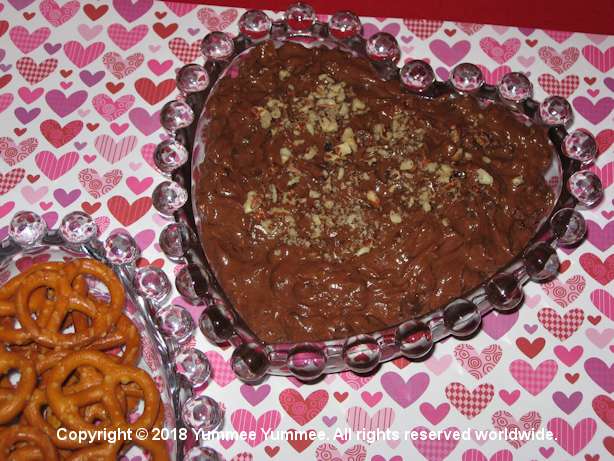 No, there is never too much chocolate. This dip is loaded with rich chocolate flavor. Quick and simple to make with a few ingredients. You will need miniature chocolate chips.
Valentines from Dreamee Dog
Dreamee Dog loves Valentine's Day. It's the day she gets to tell all her people how she feels about them.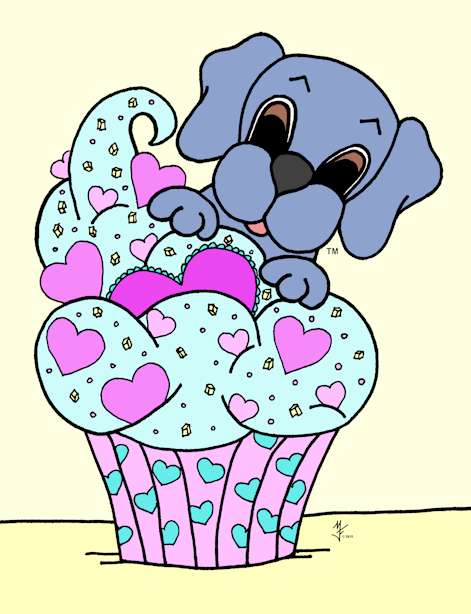 This year, she made pretty valentines for her young fans to download, print, color, and give to all of their favorite people. Dreamee Dog suggests making a batch of Daddee's Favorite Cookiees for your Daddy on Valentine's Day.
From our kitchen to yours, you can share the day's events, be thankful, eat good home cooked food, and most important, share laughter in the kitchen and around the dinner table. Use our FREE recipes and Yummee Yummee's premium gluten-free baking mixes to make a spectacular dinner for a gathering of friends and family – gluten-free or not. Share your life; share your food. Yummee Yummee has a recipe for all occasions – holiday celebrations, parties, wedding reception, birthday, family meal, kid friendly snacks and treats, or a quiet romantic dinner.
Save time and money with Yummee Yummee's premium baking mixes, excellent recipes, and superior results. Serve only the best family-friendly fare with Yummee Yummee.
Not available in stores - online only! SHOP & SAVE 20% on a Sample Pack. It's a great way to taste test each of our premium gluten-free baking mixes. Dreamee Dog and the Yummee Yummee Team wish you a Happy Valentine's Day! Don't forget about Fat Tuesday - February 13th. Bake a traditional King Cake for your party.

Sign Me Up! Tell me about new products, recipes, special offers, and fun for kids.