Welcome to Yummee Yummee Gluten Free!
Spring Forward in March!
Savor every bite this month. It's Spring! Party and celebrate with Yummee Yummee's premium baking mixes. Whether you are enjoying traditional St. Patrick's Day foods or relaxing on the beach for Spring Break, we have a recipe for you. Let the good times roll this Mardi Gras, and all month long! NEW recipes now available. Did you enjoy a chocolate extravaganza?
Discover your "ONE MIX . . . Endless Possibilities!" with our premium gluten-free baking mixes. Make, bake, eat, and enjoy gluten-free cookies and muffins; desserts; breakfast coffeecakes; soft, fresh, full size bread loaves for sandwiches; and breakfast rolls for a cool spring morning. Make warm from the oven gluten-free goodies for fun spring days in the park! It's easy to create great tasting, fresh, homemade, baked goods. Share your love; share your food!
Sample Spring Deliciously Gluten-Free!
Did you know Yummee Yummee's premium baking mixes are designed for your creativity?

Our Chocolate Chip Cookie recipe got a St. Patrick's Day makeover with chocolate mint baking chips. Simply swap out the bag of chocolate chips for a bag of chocolate mint baking chips. It's that easy! We've got the Luck of the Irish without having to chase down a leprechaun! Discover the Yummee Yummee difference. Bake what you want to eat, not what's in the bag, box or pouch! We know it's tough to choose just one of these fabulous recipes. Order a Sample Pack today to make, bake, eat, and enjoy these Simply Scrumptious recipes.
Sweet and Savory Spring Recipes
Endless Possibilities!

Yummee Yummee's premium baking mixes are perfect for your busy life. From St. Patrick's Day to Spring Break, you deserve fresh baked sweet treats. Simple ingredients, simple techniques, superior results! Browse our website, try a recipe or two from the Free & Fun page, order a case of mixes or a Sample Pack today, and discover your Endless Possibilities.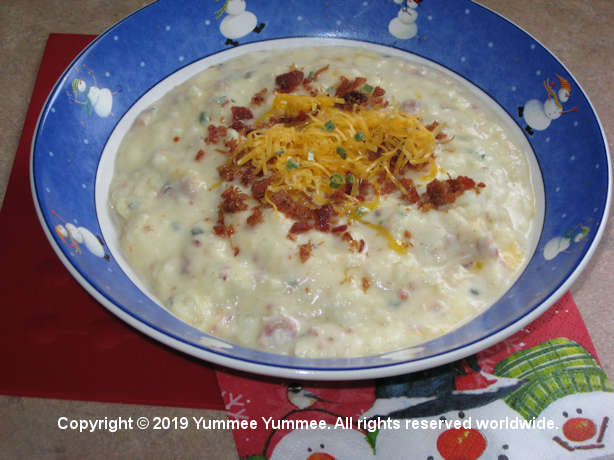 Baked Potato Soup
Baked Potato Soup is quick, easy, and delicious. If you can microwave a baked potato, you can make this soup. Made with baking potatoes, this soup is warm, satisfying, rich, and creamy. Don't forget the bacon bits and cheese! Choose between dried chives or sliced green onions for an amazing meal. This recipe can easily be doubled for a hungry family.
Dreamee Dog Visits Indiana
Dreamee Dog visited Indiana.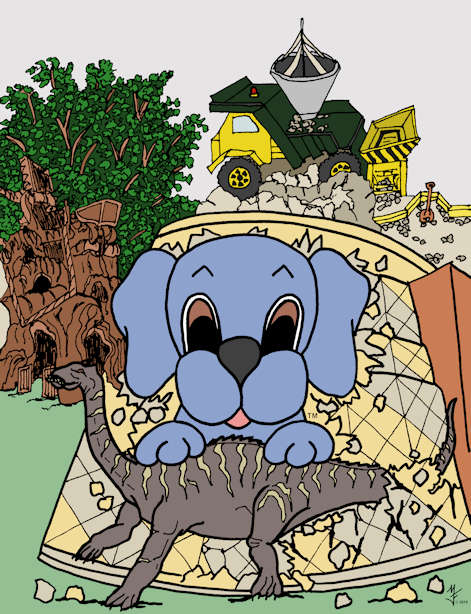 Her first stop was the Indianapolis Children's Museum. That big dinosaur scared her. She thought it was a big bird. Next, she stopped by the Menno-Hof Mennonite Amish Visitor's Center. Dreamee Dog loves going bye-bye in the car, so she had to see the Studebaker National Museum. Her next stop was the RV / Motor Home Hall of Fame. She just knew an Airstream would make her travels a lot easier. Finally, she visited the Red Skelton Museum of American Comedy. Dreamee Dog always loves a good joke; she can even bark the punchline. Can you find the State tree?
From our kitchen to yours, you can share the day's events, be thankful, eat good home cooked food, and most important, share laughter in the kitchen and around the dinner table. Use our FREE recipes and Yummee Yummee's premium gluten-free baking mixes to make a spectacular dinner for a gathering of friends and family – gluten-free or not. Share your life; share your food. Yummee Yummee has a recipe for all occasions – holiday celebrations, parties, wedding reception, birthday, family meal, kid friendly snacks and treats, or a quiet romantic dinner.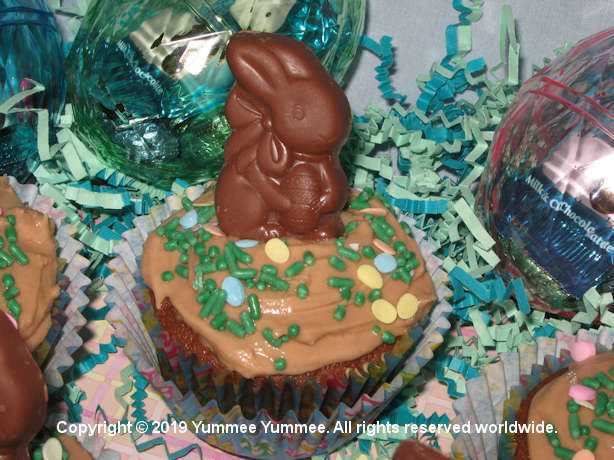 Not available in stores - online only! SHOP & SAVE 20% on a Sample Pack. It's a great way to taste test each of our premium gluten-free baking mixes. Dreamee Dog and the Yummee Yummee Team want everyone to have fun this Spring!. Milk Chocolate Easter Bunny Cake is Simply Scrumptious. This recipe and more, COMING SOON. Order a case of Cookiees mix today! Save time and money with Yummee Yummee's premium baking mixes, excellent recipes, and superior results. Serve only the best family-friendly fare with Yummee Yummee.

Sign Me Up! Tell me about new products, recipes, special offers, and fun for kids.