Welcome to Yummee Yummee Gluten Free!
Pizza! Pizza! Pizza!
Do you have a pizza addiction? Yummee Yummee is the place to feed your need for the perfect crust with loads of toppings. Forget Valentine's Day; celebrate your love affair for pizza. Mardi Gras might be fun, but the Great American Pizza Bake is a weeklong festival of pizza goodness.

Discover your "ONE MIX . . . Endless Possibilities!" with our premium gluten-free baking mixes.
Breads Mix Makes Premium Gluten-Free Pizza for a Crowd
Yummee Yummee's Breads mix gives you

incredible flexibility in your baking - savory or sweet. This month features our pizza options - thick crust, regular crust, Chicago style deep dish, and even pizza bread. Can your gluten-free breads mix give you this much flexibility? Why buy a separate mix for pizza crust? Discover why "ONE MIX . . . Endless Possibilities!" is more than a slogan. It's real.
Simple to Make Yeast-Free Pizza
Yummee Yummee gives you the foundation for a great, gluten-free pizza - the crust. Choose the type of crust you want - yeast or yeast free - Breads or Dreamees mix. Thick, thin, soft, cracker, even deep dish pizza options are available. Don't hesitate to load-up your pizza. The crust won't fall apart. It's important to have fun with your pizzas. Add your personal creativity to the mix.
Pizza Fun with Dreamee Dog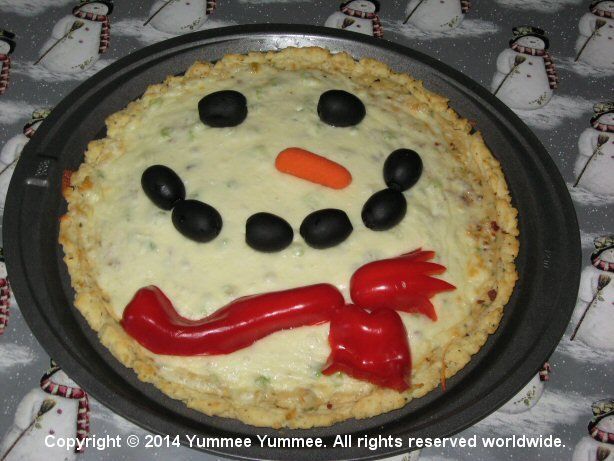 Snow Man Pizza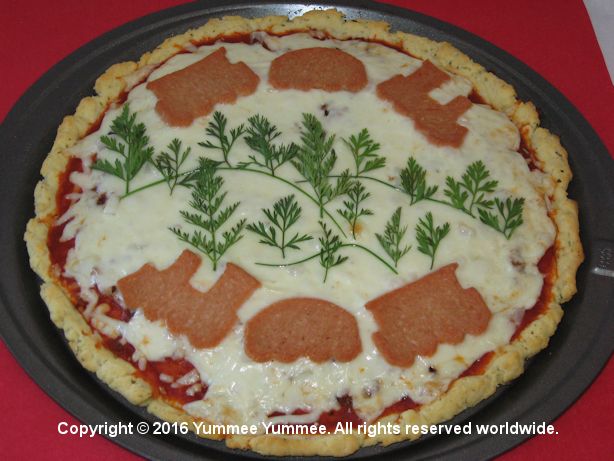 Trains on Pizza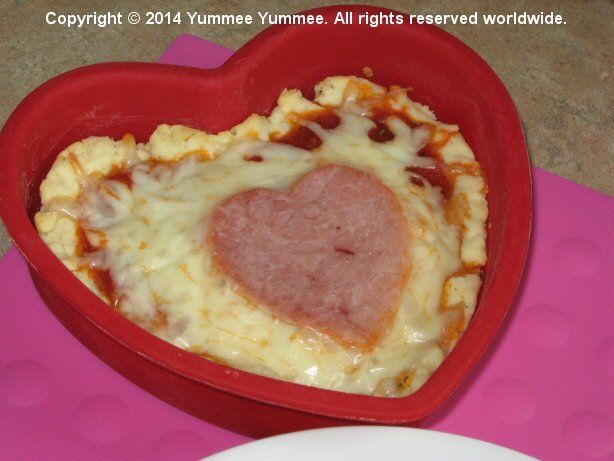 I Love You Pizza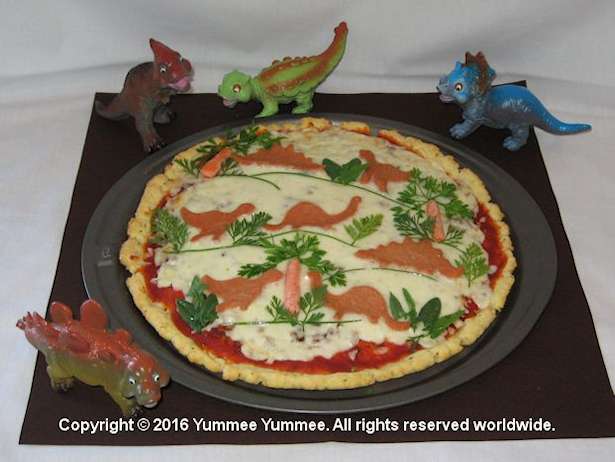 Jurassic Pizza
Yummee Yummee's premium gluten-free baking mixes make simply scrumptious baked goods - from pizza to sweet muffins. Don't hesitate. Choose from more than 150 different recipes using our gluten-free baking mixes. Order a case of mixes today!

Yummee Yummee's premium baking mixes are formulated for taste, texture, and simplicity. You want and need recipe flexibility in your kitchen and baking. Pick your recipe, use our baking mix, make, bake, eat, and enjoy your results. Many gluten-free products are just okay. Why waste your time and money on mediocre food?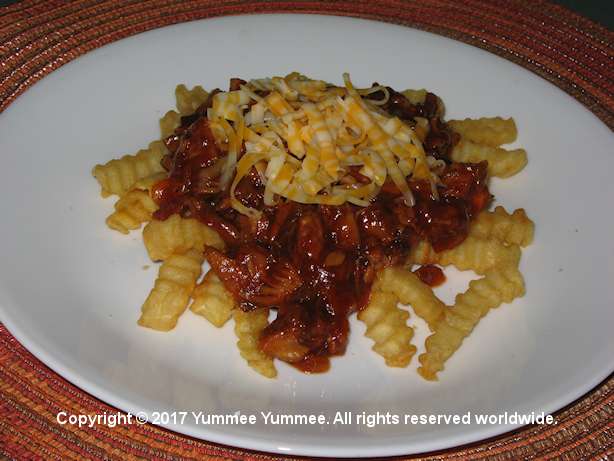 Try Yummee Yummee baking mixes instead. Order a Sample Pack and put Yummee Yummee to your taste test.
Barbecue Shredded Chicken and Fries
Kids have all the fun. Now, you can eat like a kid again! This simple recipe is a great use of those leftovers that are crowding your refrigerator. Reheat cooked chicken in barbecue sauce. Serve over French fries, or a batch of Mac 'N Cheese from the microwave. Don't forget the extra cheese.
Dreamee Dog Visits Missouri
Dreamee Dog is back on the road again, sniffing out new adventures for her young fans. This month, she packed her bags for Missouri. Her first stop was a city settled in 1735, Ste. Genevieve, and the Bolduc House. Then, she spent time in St. Louis seeing the animals at the zoo. Dreamee Dog loves feeding the giraffes. As a fan of Mark Twain, she had to visit Hannibal, MO and read a couple chapters of The Adventures of Tom Sawyer. Dreamee Dog loves history, and learning about the Trail of Tears in Cape Girardeau and the Pony Express in St. Joseph. After traveling so much, she needed a break at the Mizumoto Japanese Stroll Garden in Springfield, MO. She loved watching the Koi play in the ponds.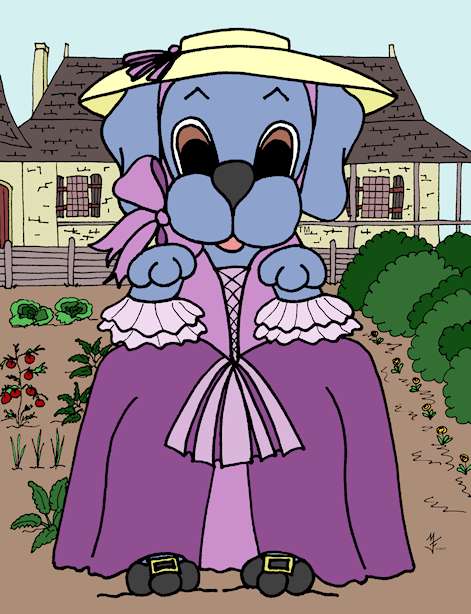 From our kitchen to yours, you can share the day's events, be thankful, eat good home cooked food, and most important, share laughter in the kitchen and around the dinner table. Use our FREE recipes and Yummee Yummee's premium gluten-free baking mixes to make a spectacular dinner for a gathering of friends and family – gluten-free or not. Share your life; share your food. Yummee Yummee has a recipe for all occasions – holiday celebrations, parties, wedding reception, birthday, family meal, kid friendly snacks and treats, or a quiet romantic dinner. Save time and money with Yummee Yummee's premium baking mixes, excellent recipes, and superior results. Serve only the best family-friendly fare with Yummee Yummee.

Not available in stores - online only! SHOP & SAVE 20% today! A Sample Pack is a great way to taste test each of our premium gluten-free baking mixes. Dreamee Dog and the Yummee Yummee Team wish you a Happy Valentine's Day! Celebrate with a gluten-free pizza.
Sign Me Up! Tell me about new products, recipes, special offers, and fun for kids.