Welcome to Yummee Yummee Gluten Free!
Merry Christmas!
Ho-ho-ho! Santa is on his way. You do want the best gluten-free cookies for him, right? He might be a jolly old elf, but he's a cookie connoisseur. Santa knows amazing cookies when he eats them. That's why Yummee Yummee is on his permanent nice list. Give yourself a gift of decadent gluten-free treats. Order today for a Simply Scrumptious holiday season. NEW recipes now available. Did you enjoy our Thanksgiving gluten-free recipes?
Discover your "ONE MIX . . . Endless Possibilities!" with our premium gluten-free baking mixes. Make, bake, eat, and enjoy gluten-free cookies and muffins; desserts; breakfast coffeecakes; soft, fresh, full size bread loaves for sandwiches; and fantan, crescent, or jumbo dinner rolls for Christmas dinner. Make the best gluten-free cookies for Christmas! It's easy to create great tasting, fresh, homemade, baked goods. Share your love; share your food!
Christmas Morning Brunch
Making a gourmet Christmas brunch is easy with Yummee Yummee's premium gluten-free baking mixes.

Try our brand NEW recipe for Black Forest Rolls. Can you taste the chocolate and the sweetness? They will become a new holiday tradition. Yummee Yummee is proud of our premium baking mixes and gourmet recipes. Yummee Yummee's premium Breads mix recipes use real ingredients; milk, butter, eggs, and pure granulated cane sugar or honey. Simple ingredients, simple techniques, superior results! Order a case of mixes or a Sample Pack and discover the BEST gluten-free, fresh, homemade baked goods.
Christmas is for the Kids!
Christmas is for the young, and the young at heart.

It's not the same without "true believers" in Santa. Nothing compares to celebrating Christmas with a "True Believer". Make this Christmas a Yummee Yummee treat to remember. Order a case of Muffins & Coffee Cakes mix to make extra special Christmas morning memories. You do know how to make Reindeer Mix!
Christmas Cookies for Special Occasions
From gourmet bars to simple cut out cookies, Yummee Yummee's premium Cookiees mix is the essential baking tool

for this holiday season. Whether you're baking for yourself or making sweet Christmas gifts for friends and family, there is a recipe to suit every palate. Order a case of Cookiees mix or a Sample Pack today and make some Simply Scrumptious treats with Yummee Yummee's gourmet baking mixes.
Easy Drop Cookies for Christmas Eve
Ho Ho Ho! Santa's on his way! The Yummee Yummee Team is always on the permanent Nice list because of our gourmet Cookiees. We NEVER get coal! Plan ahead for the best tasting premium gluten-free cookies. One bite and you'll never buy store bought cookies again. Don't forget to get your recipe for Reindeer Mix today. Works every time. Browse our website, try a recipe or two from the Free & Fun page, order a case, or two, of Cookiees mix today, and discover your Endless Possibilities in gluten-free baking.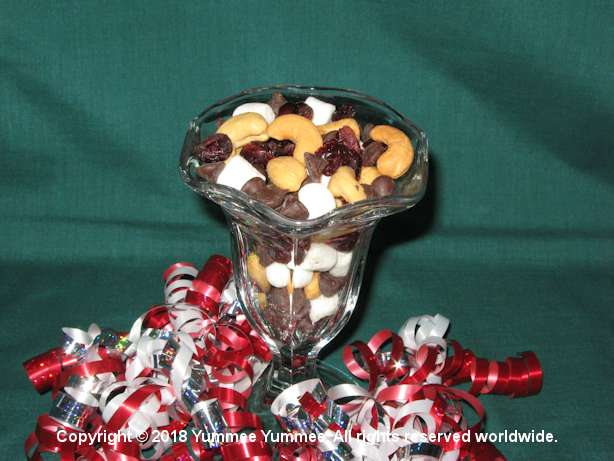 Christmas Crunch
Dig in with your hands! Christmas Crunch is an easy to make and yummee to eat recipe. This holiday-inspired version of GORP, good old raisins and peanuts, is perfect for parties, gifts, or as a quick snack between shopping or gift wrapping. Make a bowl for yourself today! Santa's helpers need treats, too!
Dreamee Dog's Christmas Sweaters
Dreamee Dog hosted an Ugly Christmas Sweater Party this year.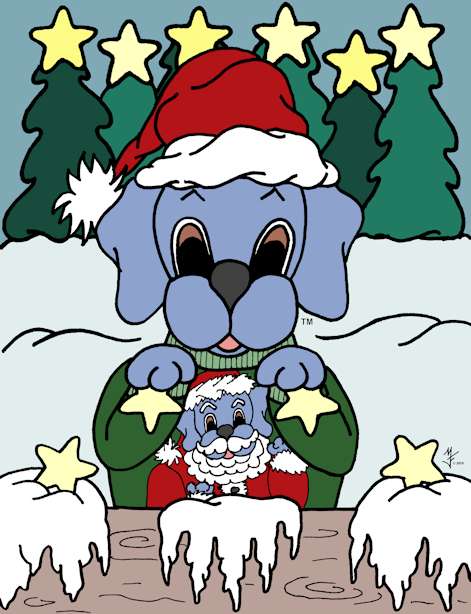 She loved the variety of these fun Christmas sweaters. Which sweater is your favorite? Will it be the snowman or the three penguins? Maybe it will be the Gingerbread house? Or, maybe Rudolph the reindeer or a big Christmas tree? Dreamee Dog really liked the sweater with Santa Paws on it.
From our kitchen to yours, you can share the day's events, be thankful, eat good home cooked food, and most important, share laughter in the kitchen and around the dinner table. Use our FREE recipes and Yummee Yummee's premium gluten-free baking mixes to make a spectacular dinner for a gathering of friends and family – gluten-free or not. Share your life; share your food. Yummee Yummee has a recipe for all occasions – holiday celebrations, parties, wedding reception, birthday, family meal, kid friendly snacks and treats, or a quiet romantic dinner.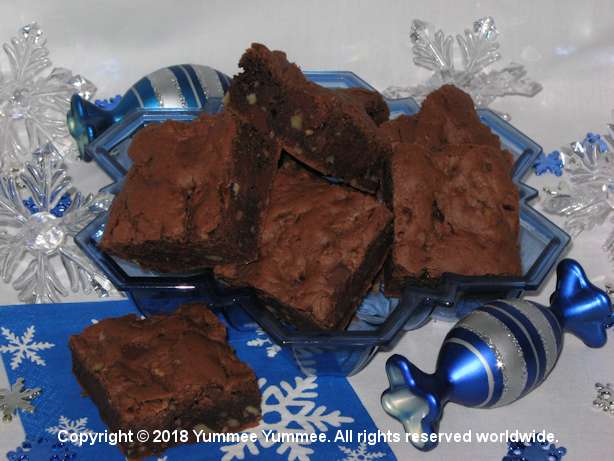 Save time and money with Yummee Yummee's premium baking mixes, excellent recipes, and superior results. Serve only the best family-friendly fare with Yummee Yummee.
Not available in stores - online only! SHOP & SAVE 20% on a Sample Pack. It's a great way to taste test each of our premium gluten-free baking mixes. Dreamee Dog and the Yummee Yummee Team want everyone to have a very Merry Christmas and enjoy your gluten-free food. More NEW recipes next month! Don't forget the Reindeer Mix for your "true believers."




Sign Me Up! Tell me about new products, recipes, special offers, and fun for kids.